Reviewer:
Rowena
The Duchess in His Bed
by
Lorraine Heath
Series:
Sins for All Seasons #4
Also in this series:
Beyond Scandal and Desire
,
Beyond Scandal and Desire
,
When a Duke Loves a Woman
,
When a Duke Loves a Woman (Sins for All Seasons, #2)
,
The Scoundrel in Her Bed (Sins for All Seasons, #3)
,
The Earl Takes a Fancy
,
Beauty Tempts the Beast
,
Beauty Tempts the Beast
,
The Duchess in His Bed
,
The Scoundrel in Her Bed
,
The Earl Takes a Fancy
Publisher
:
Harper Collins
,
Avon
Publication Date
: August 20, 2019
Format:
eARC
Source:
Edelweiss
Point-of-View:
Alternating Third
Cliffhanger:
View Spoiler »
No « Hide Spoiler
Genres:
Historical Romance
Pages:
400
Add It
:
Goodreads
Reading Challenges:
Rowena's 2019 GoodReads Challenge
Amazon
|
Barnes & Noble
|
The Ripped Bodice
|
Google Play Books
Series Rating:
For a duchess with practical desires, falling in love is an inconceivable part of her plan…

As owner of the Elysium Club which caters to women's fantasies, Aiden Trewlove is accustomed to introducing adventurous ladies to sin and vice. But he is uncharacteristically intrigued by the mysterious beauty who visits his club one night, yearning to indulge in the forbidden—with him. Drawn to her indomitable spirit, he breaks his rule of never becoming personally involved with his clientele and is determined to fully awaken her desires.

A recent widow, Selena Sheffield, Duchess of Lushing, has never known passion, not until Aiden's slow, sensual seduction leads her on a journey of discovery and incredible pleasure. But her reasons for visiting the notorious club are not all that they seem.

As Selena's motives become complicated by love, she finds herself with a most unexpected choice: forge ahead with a secret plan that could secure her future—or follow her heart which could prove ruinous.
The Duchess in His Bed is the fourth book in the Sins for All Seasons series by Lorraine Heath and it follows another Trewlove brother as he follows his heart toward true love. It took me a while to read this one but that had more to do with my the massive reading slump that I was in, than my enjoyment of the story. Lorraine Heath did a great job with this one. I thought it was another well written historical romance that knocked me out of my socks. Aiden and Lena were a fabulous couple and it's always great to see the Trewlove clan together again. I'm really glad that we got to see Fancy in this book and I'm really looking forward to jumping back into this world with the next book….Fancy's book.
Selena Sheffield, the Duchess of Lushing, has a secret that nobody can know and she needs Aiden Trewlove's help in maintaining the secret…though he must never know of his part in her secret. Hehe, have I interested you in reading this book yet? I definitely think everyone who has read and enjoyed the previous books in this series should give this one a go because Lorraine Heath did the damn thing. She created a romance between two people that was not easy, that was full of emotional highs and lows and I was here for it all.
Aiden was just as fantastic as I knew he was going to be. He was one sexy beast that I wouldn't mind taking a bite out of and I really loved seeing him fall deeper and deeper for Lena…even though he had no idea why he was drawn to her, he kept feeding the flame and seeing him fall for her and then finding out what the secret was? It broke my heart at the same time it made me even more anxious to continue reading because I knew that Lorraine Heath was going to make everything all better and I'm so happy that she did. Aiden deserved the very best that love has to offer and Selena was a great match for him.
I wasn't a great fan of Selena's in the beginning. When we first meet her, she's a snob but I got over that pretty quickly because well, she didn't know any better but I loved seeing her let her guard down with Aiden and when she finally comes clean with him, I about stood up and applauded her because it took guts to pull this plan off but it took a lot of courage for her to come clean before any damage was done and I admired her for trying to stay on the up and up even though she was stuck between a rock and a hard place. I really enjoyed her family, except her punk ass brother and I really came to like her for Aiden.
This was another great read by Lorraine Heath and another fabulous addition to this already fabulous series. I definitely recommend.
Final Grade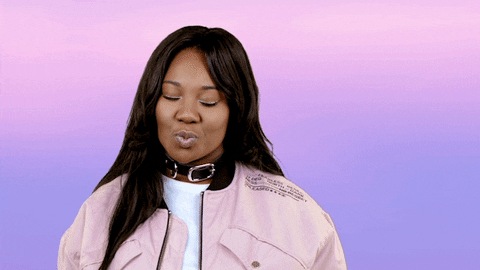 4.25 out of 5
Sins for All Seasons
Related Posts