Reviewer:
Rowena
Moonlighter
by
Sarina Bowen
Series:
The Company #1
Also in this series:
Moonlighter
,
Loverboy
Publisher
:
Self-Published
Publication Date
: October 22, 2019
Format:
eARC
Source:
Publisher
Point-of-View:
Alternating First
Cliffhanger:
View Spoiler »
No « Hide Spoiler
Genres:
Contemporary Romance
Pages:
370
Add It
:
Goodreads
Reading Challenges:
Rowena's 2019 GoodReads Challenge
Amazon
|
Barnes & Noble
|
The Ripped Bodice
|
Google Play Books
Series Rating:
Dear readers, good news! Hockey player Eric Bayer is getting his own story. And it's the start of a new series, too!

Only in my family could a professional hockey player earning seven million dollars a year be considered a slacker.I'm at the height of my athletic career. Yet my arrogant brother is still trying to recruit me into the family business: a global security agency so secretive that I don't even know its name. Pass, thanks. I don't need a summer job. But the jerk ambushes me with a damsel in distress. That damsel is Alex, the sassy, pushy girl I knew when we were kids. Now she's a drop-dead gorgeous woman in deep trouble.So guess who's on a flight to Hawaii?It's going to be a long week in paradise. My job is keeping Alex safe, while her job seems is torturing me with her bikini collection. Or maybe we're torturing each other. So the question becomes: who will crack first? And when our tropical fling is over, can I give her up?
Moonlighter jump starts a new series from Sarina Bowen. The series name is The Company and it's a spin-off from her Brooklyn Bruisers series. Moonlighter is Brooklyn Bruiser Eric Bayer's book and in it, we delve into his family business. His family business is reuniting him with an old friend that didn't even remember him the last time that they came across each other. But she needs his help and his family has roped him into helping her. So he goes to Hawaii with her to pretend to be her boyfriend, to protect her from an abusive ex-boyfriend.
I was looking forward to this book ever since I found out we were getting it. Ever since reading Overnight Sensation, I wanted to know where Bayer disappeared to. He was there in the beginning and then he gets hurt, goes to stay at his Dad's house and we never see him again so I remember thinking, where did he go? What is he doing? Well, all of my questions were answered with this book.
Sarina Bowen is really good at her job because I was entertained from beginning to end with this book. I enjoyed Eric's backstory, I enjoyed Alex's backstory, I enjoyed their shared history and the little bits of it that we learn and I enjoyed the romance between Bayer and Alex. Sure, there were a time or two when I wanted to smack some sense into both Erice and Alex but for the most part, this was another fabulous contemporary romance that I lost myself in on a lazy weekend.
Eric was exactly the hero that I knew he was going to be and that's a good thing because I adored him in the Brooklyn Bruiser books that we saw him in. When he got hurt, I felt for him and when he disappeared, I missed him. He was a solid secondary character and an even more solid main character. I liked the differences between him and his brother Max and I really enjoyed seeing him come into his own with regards to his family life. He grew up feeling left out because he didn't share the same aspirations to join his father's security company as Max did. Seeing him really grow into his feelings for Alex made for such a delightful reading experience and I'm super glad that I read this one.
Alex was a pretty solid heroine herself. She was smart, strong, and filthy rich…but she didn't have a perfect life. I liked seeing Alex really take charge of her situation. She didn't let herself stay down, she was smart enough to surround herself with people who were invested in her safety and she was strong enough to really make a go of life as a single mother. Sure, she was rich as shit and could afford to surround herself with people who kept her safe but she had a good head on her shoulders and a caring heart that I really connected with. She put her foot in her mouth plenty of times but she wasn't mean and she always went out of her way to make things right. I admired that.
The set up for this series wasn't really there for me. Like, I know that Max and Scout will probably get a book but I didn't really get a feel for them as individuals or even just get a feel for what the following books would be like but overall, I still really enjoyed the romance between Eric and Alex and I'll continue to read whatever Sarina Bowen puts out because she's Sarina Bowen and I always read Sarina Bowen books. This book was a delight and if you're a fan of the Brooklyn Bruisers series, or hell, any book by Sarina Bowen, I have every faith that you'll enjoy this one too so give it a go. You know you want to. 😉
Final Grade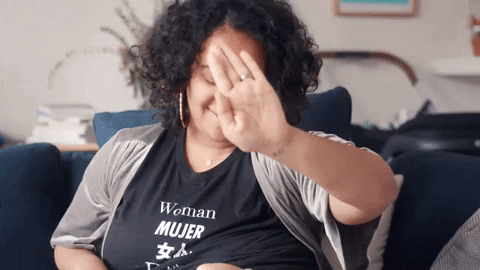 4.25 out of 5
The Company
Related Posts