Reviewer:
Rowena
Bringing Down the Duke
by
Evie Dunmore
Series:
A League of Extraordinary Women #1
Publisher
:
Penguin
,
Berkley
Publication Date
: September 3, 2019
Format:
eARC
Source:
NetGalley
Point-of-View:
Alternating Third
Cliffhanger:
View Spoiler »
No « Hide Spoiler
Genres:
Historical Romance
Pages:
356
Add It
:
Goodreads
Reading Challenges:
Rowena's 2019 GoodReads Challenge
Amazon
|
Barnes & Noble
|
The Ripped Bodice
|
Google Play Books
Series Rating:
A stunning debut for author Evie Dunmore and her Oxford Rebels, in which a fiercely independent vicar's daughter takes on a duke in a fiery love story that threatens to upend the British social order.

England, 1879. Annabelle Archer, the brilliant but destitute daughter of a country vicar, has earned herself a place among the first cohort of female students at the renowned University of Oxford. In return for her scholarship, she must support the rising women's suffrage movement. Her charge: recruit men of influence to champion their cause. Her target: Sebastian Devereux, the cold and calculating Duke of Montgomery who steers Britain's politics at the Queen's command. Her challenge: not to give in to the powerful attraction she can't deny for the man who opposes everything she stands for.

Sebastian is appalled to find a suffragist squad has infiltrated his ducal home, but the real threat is his impossible feelings for green-eyed beauty Annabelle. He is looking for a wife of equal standing to secure the legacy he has worked so hard to rebuild, not an outspoken commoner who could never be his duchess. But he wouldn't be the greatest strategist of the Kingdom if he couldn't claim this alluring bluestocking without the promise of a ring...or could he?

Locked in a battle with rising passion and a will matching her own, Annabelle will learn just what it takes to topple a duke....
After reading the blurb to this book, I was curious but not all that sure that I would actually read it. I'm glad that I gave this one a chance because it was a smart romance with complex characters that I really came to love. I really struggled with the hero early on but I'm glad that I stuck with the story because not only did I warm up to Sebastian, but I really came to love him and Annabelle together. Evie Dunmore wrote a lovely story for these two and she set up the next book just right because I'm all in for that one. I can't wait to jump into that one.
Our heroine, Miss Annabelle Archer is a fiercely independent woman who fights extremely hard to get into the University of Oxford and she's one of the very few women that are selected to go to school there. She takes that very seriously because her success in school is her ticket out of the life that she's living now. She's poor and all alone in the world except for a cousin who uses her as an unpaid Jane of all trades. She cleans, she watches his kids, she's a lady's maid to his wife and Annabelle has to scheme to go to school because her cousin can't afford to send her and wouldn't spend the money on her even if he could afford it. So when Annabelle gets a scholarship to go, she makes sure that she's there and she makes sure that she does what she is supposed to do to keep her scholarship. What does she need to do, you ask? She needs to support the women's suffrage movement and she needs to find some support amongst the males in England.
Sebastian Devereaux is the Duke of Montgomery and he's on a mission to get back everything that his father squandered away. It's taken him years but he's put a huge dent in the list of properties that his father lost and one of the last remaining properties is the big one, the one that he won't rest until he gets back and the Queen of England gives him an almost impossible task in exchange for…that property.
Things get interesting when Sebastian and Annabelle cross paths. They're at cross purposes but the chemistry between them burns hot. I wasn't a huge fan of the way that Sebastian treated Annabelle at first and boy did I connect with the way that Annabelle handled that meeting at Sebastian's house because I would have done the exact same thing. Sebastian's attitude was obviously the attitude of the aristocracy and was completely in line with how I figured all the Dukes from that time acted but it was still hard to take at times. I wanted to kick him in the balls more than a few times throughout the book but boy does he win me over by the end of the book. I really enjoyed seeing him and Annabelle fall in love with each other and I just enjoyed the way that we saw them fall in love. It wasn't instantly, it was done really well and I appreciated Evie Dunmore's efforts in showing us how their friendship grew into the love they shared in the end.
I also enjoyed the secondary characters and am looking forward to reading Lucie and Tom's book. This book was a good one and I think everyone should give it a try because it's smart, the characters are a fun bunch and the romance between Sebastian and Annabelle was delightful and steamy. You can't really ask for more. I definitely recommend.
Final Grade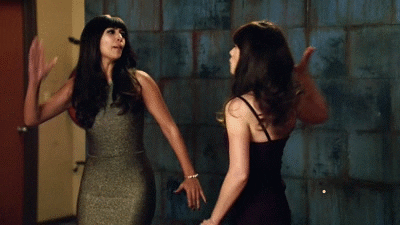 4 out of 5
A League of Extraordinary Women
Related Posts