Reviewer:
Rowena
10 Blind Dates
by
Ashley Elston
Publisher
:
Disney-Hyperion
Publication Date
: October 1, 2019
Format:
eARC
Source:
NetGalley
Point-of-View:
First
Cliffhanger:
View Spoiler »
No « Hide Spoiler
Genres:
Young Adult
Pages:
336
Add It
:
Goodreads
Reading Challenges:
Rowena's 2019 GoodReads Challenge
Amazon
|
Barnes & Noble
|
The Ripped Bodice
|
Google Play Books
Sophie wants one thing for Christmas-a little freedom from her overprotective parents. So when they decide to spend Christmas in South Louisiana with her very pregnant older sister, Sophie is looking forward to some much needed private (read: make-out) time with her long-term boyfriend, Griffin. Except it turns out that Griffin wants a little freedom from their relationship. Cue devastation.

Heartbroken, Sophie flees to her grandparents' house, where the rest of her boisterous extended family is gathered for the holiday. That's when her nonna devises a (not so) brilliant plan: Over the next ten days, Sophie will be set up on ten different blind dates by different family members. Like her sweet cousin Sara, who sets her up with a hot guy at an exclusive underground party. Or her crazy aunt Patrice, who signs Sophie up for a lead role in a living nativity. With a boy who barely reaches her shoulder. And a screaming baby.

When Griffin turns up unexpectedly and begs for a second chance, Sophie feels more confused than ever. Because maybe, just maybe, she's started to have feelings for someone else . . . Someone who is definitely not available.

This is going to be the worst Christmas break ever... or is it?
What a fun book this turned out to be. I haven't read too many books by Ashley Elston but I'm going to need to change that because if her other books are anything like this one, I'm all in. This book features Sophie who thought she'd be spending the holidays with her longtime boyfriend but ends up being dumped and spending the holidays with her big ol' family instead. She shows up to her grandparent's house and she's heartbroken so in an effort to cheer her up, her family members set up her on blind dates, ten of them to be exact, and when she doesn't completely hate the first date, she figures, why not?
Sophie really grows into herself over the course of this book and it was a lot of fun to be a part of her journey. As she learns more and more about herself, and as she grows closer to the family members that she drifted apart from, I grew to adore her more and more. She wasn't perfect and there's some shadiness going on that I thought was handled well by the author but overall, this book was a fun, holiday young adult romance. I'm super glad that I read it. It was a fast read, it was a fun read, and I closed the book with a giant smile on my face so needless to say, this was a successful reading choice and I am going to Goodreads right now to check out Elston's backlist for more goodness to read. I really enjoyed the emphasis this book put on family relationships and I definitely recommend this one.
Final Grade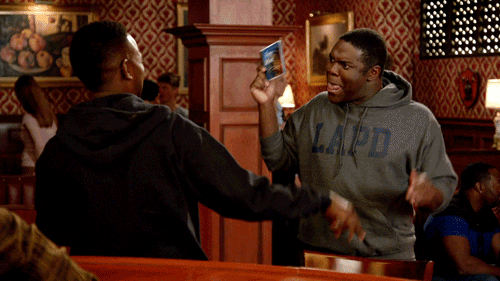 Grade: 4 out of 5
Related Posts