Reviewer:
Holly and Rowena
The Wedding
by
Julie Garwood
Series:
Laird's Fiancees #2
Publisher
:
Pocket Books
Publication Date
: January 1, 2003
Format:
eBook
Source:
Purchased
Point-of-View:
Alternating Third
Cliffhanger:
View Spoiler »
No « Hide Spoiler
Content Warning:
View Spoiler »
Attempted Sexual Assault, Violence, Toxic Family Relationships « Hide Spoiler
Genres:
Historical Romance
Pages:
384
Add It
:
Goodreads
Reading Challenges:
Holly's 2019 GoodReads Challenge
,
Rowena's 2019 GoodReads Challenge
Amazon
|
Barnes & Noble
|
The Ripped Bodice
|
Google Play Books
Series Rating:
It's a classic plot: a marriage of convenience that lays the groundwork for true love.

1119. Journeying from England to Scotland to wed a highlander, Lady Brenna had resigned herself to the arranged match. But when a band of fierce, painted warriors captured her en route, she fearlessly met their demand to marry their leader -- the quick-tempered laird Connor MacAlister. She couldn't know that her capture was merely the first act of vengeance against her betrothed, Connor's sworn enemy.

Brenna harbored no illusions that her husband was in love with her; after a hasty forest wedding, MacAlister assured her she could return home once she had borne him a son. But she could not deny that she had once proposed to MacAlister -- ten years ago, when she was just a child, and the visitor to her father's castle charmed her with his dazzling, unexpected smile. Now, as she sets out to win the brave chieftain whom she has come to adore, a legacy of revenge ensnares Brenna in a furious clan war -- and only her faith in her gallant hero can save her....
Lady Brenna is on her way to marry Highland Laird McNare, when her party is intercepted by Laird Connor McAllister and some of his men. Connor has a feud going with McNare and intends to steal Brenna for his bride in retribution for something McNare did. It's convenient that Brenna once asked him to marry her..when she was about 4.
Holly: This has long been one of our favorite Julie Garwood books. Rowena and I both love Connor and Brenna, the setting and the storyline. We both recently read it, so we decided to review it together.
So, what do you think? Did it hold up for you?
Rowena: This book is one of my all-time favorite books by Julie Garwood. I have always loved this book but I'm not going to lie, the older I get, the scarier it is to re-read books that I loved from back in the day. But no matter how many times that I read this book, I love it just a smidge more than I did the last time. This book is just too damn good.
Holly: Girl, preach. The older I get the more scared I am to re-read old favorites, too. I'd be so sad if I read an old favorite and the magic was lost. Thankfully that wasn't the case here. I love this book. Connor, Brenna, all of it.
Rowena: I loved Brenna. I loved Connor. I loved it all.
Holly: I really enjoyed Brenna. Garwood writes too-perfect heroines, and Brenna followed suit, but I still loved her. Her quirks, her fears, her anger when Connor acted inconsiderate really worked for me. I loved seeing the glimpse of her as a precocious child, and then her grace and humor as an adult.
Rowena: I've pimped this book out to so many of my friends and my family and while they enjoy the book, nobody ever loves this book as much as I do. It just hits differently with me, I guess. I really love how easy it is for me to fall into Connor and Brenna's world every single time that I read this. And every time I read this book, I'm thrown back to my early reading days when I read all of Julie Garwood's books over and over again. I loved the writing in this one. I could see everything so vividly and I felt everything that Connor and Brenna felt and loved all of the side characters (except Raen and his stupid ass Mom).
Yeah, you're right. Julie Garwood's historical heroines are super perfect (even their imperfections are perfect) but that doesn't stop me from loving each and every single one of them. Brenna included.
Some of my favorite scenes ever are in this one, and it doesn't matter how many times I read this book, I cackle like a crazy person every time Connor answers Brenna with, "Nay, tis Connor." And then there's the wedding scene when Brenna talks in circles and circles and then Connor recites her vows back to her better than she does. Ha! I freaking love this book!
Holly: Raen and his mom came across so vividly on page, I really and truly hated them. I remember you telling me about this book when I first started reading Garwood, and thinking "There's no way it's that good". I was wrong. It is that good.
That wedding scene gets me every time. And Brenna chewing Connor out in the stables and calling him a goat. I laughed. There was so many great scenes in this book.
Rowena: Same. They were such awful characters. I rage each and every time I read the part in the book where Euphemia tells Brenna to submit and my heart goes out to Brenna every single time when all of the shenanigans go down with Raen. They were such great villains, I swear. And I just love the way that Connor avenges Brenna. These Highlanders do vengeance really well.
Holly: My heart did hurt for Brenna at the end, though. When she thought Connor chose his family over her.
Rowena: The Wedding is just an all-around feel good romance. It's packed with all of the best things that we love about romance novels. A strong main couple, a steamy romance, with humor sprinkled throughout and I think that I will always love this book. It gets 5 out of 5 stars from me.
Holly: This book is definitely a feel-good read. Humor, emotion, strength and cunning on the part of both main characters…it never fails to suck me in. 5 out of 5.
Final Grades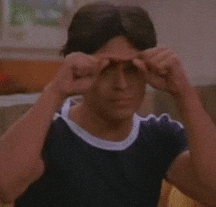 Holly: 5 out of 5
Rowena: 5 out of 5
Laird's Fiancees
Related Posts