Reviewer:
Ames, Holly, and Rowena
Kill the Queen
by
Jennifer Estep
Series:
Crown of Shards #1
Also in this series:
Protect the Prince
,
Crush the King
Publisher
:
Harper Collins
,
Harper Voyager
Publication Date
: October 2, 2018
Format:
eBook
Source:
Purchased
Point-of-View:
Third
Cliffhanger:
View Spoiler »
No « Hide Spoiler
Genres:
Fantasy
Pages:
480
Add It
:
Goodreads
Reading Challenges:
Rowena's 2019 GoodReads Challenge
Amazon
|
Barnes & Noble
|
The Ripped Bodice
|
Google Play Books
Series Rating:
Gladiator meets Game of Thrones: a royal woman becomes a skilled warrior to destroy her murderous cousin, avenge her family, and save her kingdom in this first entry in a dazzling fantasy epic from the New York Times and USA Today bestselling author of the Elemental Assassin series—an enthralling tale that combines magic, murder, intrigue, adventure, and a hint of romance.

In a realm where one's magical power determines one's worth, Lady Everleigh's lack of obvious ability relegates her to the shadows of the royal court of Bellona, a kingdom steeped in gladiator tradition. Seventeenth in line for the throne, Evie is nothing more than a ceremonial fixture, overlooked and mostly forgotten.

But dark forces are at work inside the palace. When her cousin Vasilia, the crown princess, assassinates her mother the queen and takes the throne by force, Evie is also attacked, along with the rest of the royal family. Luckily for Evie, her secret immunity to magic helps her escape the massacre.

Forced into hiding to survive, she falls in with a gladiator troupe. Though they use their talents to entertain and amuse the masses, the gladiators are actually highly trained warriors skilled in the art of war, especially Lucas Sullivan, a powerful magier with secrets of his own. Uncertain of her future—or if she even has one—Evie begins training with the troupe until she can decide her next move.

But as the bloodthirsty Vasilia exerts her power, pushing Bellona to the brink of war, Evie's fate becomes clear: she must become a fearsome gladiator herself . . . and kill the queen.
Kill the Queen is the start of a new fantasy series by Jennifer Estep. Set in a world where magic rules the land, this is a novel full of royal intrigue, evil machinations and in the center, a young girl of royal blood who just wants to be accepted for who she is…
Holly: Rowena chose this book for us, in part because it's touted as "Gladiator meets Game of Thrones". I hadn't read Estep before, but I really loved her writing. So, what did you two think? Did you think it was GoT-esque?
Rowena: First off, nice intro Holly.
You know, I'm not even mad that I chose this book for us to read. I enjoyed it and I did think that the story overall was GoT-esque. I liked all of the royal intrigue and I liked seeing Evie really grow from the girl we first meet and the woman she becomes in the end. I'm mighty curious to see where this series goes so I'm definitely going to be reading the next book in the series. There were times in the beginning when I wanted to strangle Evie for not opening her mouth, for sitting on shit that she shouldn't, for taking shit from people who were beneath her but all of my frustrations with her fell away when she becomes a gladiator. I really liked her friendship with Paloma and my heart hurt for her after everything with Isobel and her cousins. Yeah, this was a good one.
Ames: This was a good choice, Wena! I'm glad we read this one. I wasn't slumping but I felt like I was in a contemporary romance rut and nothing was appealing to me. It did take me just a wee bit to get into a fantasy head-space but Evie's story was engrossing so I had no problem jumping in either. I really enjoyed her character and I can see why she held on to what she did. She learned really fast that you couldn't trust anyone at court and she held onto that lesson for her life.
Holly: This reminded me a lot of Amanda Bouchett's Kingmaker Chronicles, but I think Estep did it better. Even though I got frustrated with Evie in the beginning, too, I was still totally engaged in the story. I couldn't wait to see what was going to happen and how she was going to deal with it.
Man, I was so sad for Evie when everything happened with Isobel. I wish we'd seen her reunite with Alvis, her mentor.
I really enjoyed watching her growth, too. The way she decided to stand up for herself, and stop hiding, was so great. I was totally cheering for her.
Rowena: Same. I was engaged the entire time that I was reading this book and I was going through a reading slump. You wouldn't have known it by how fast I read this book, when I finally buckled down and read. Good stuff.
I would have liked to see Evie reunite with Alvis, the jewelry maker. Do you think he knew who and what Evie really was? I hope we find out in the next book.
Holly: I hope we see that in the next book, too. Are you planning to start it right away?
There's a possibility of a romance. What did you think of that?
Rowena: Possibility of a romance? You mean between Evie and Sully? They better have a romance! Haha.
I'm going to wait a while before starting the next book, closer to the time that the third book comes out. You guys?
Ames: I'm like you Wena, I'm going to wait until closer to book 3 comes out before reading book 2.
I liked Sully's character and we better see a romance between Evie and Sully. I liked how their relationship developed – the snarkiness at the beginning and how he pushed her, challenged her. And then when the truth comes out about both of them, their identities, I can see why he pushed her away. Book 2 will be interesting to see how Evie gets him to come around.
Holly: Yeah. I mean, it's barely hinted at here. Obviously we want it to go forward, but were you satisfied with how it turned out here?
I might read the 2nd book now. Tracy read it and said it ends similar to how this one does. It's not a cliffhanger but it's open for more.
Ames: I loved the changes that Evie went to after she joined the gladiator troupe. She really got down to who she was a person and she was so strong. I really liked Paloma and how that friendship came about. Evie was just surprising everyone left and right with her talents. I liked that she wowed everyone by baking. LOL
I did feel bad about her losses though. Isobel was one of the only people who were kind to her in the castle. Alvis is a mystery and I hope we see him again.
Ok you guys, what did you think of that rhyme and what it means? I thought it was interesting that Evie just thought it was a children's song and didn't mean anything.
Holly: I think it means the Winter Queen will be harder and more badass than all the lame-ass Summer Queens. LMAO. I liked that she won everyone over by baking, too. Not gonna lie, those pies made me hungry.
Rowena: Yeah, I thought it meant that the Winter Queens were way more badass than the Summer Queens. That they were more important, and maybe in the coming books, we'll find out why. I definitely think there were more Winter Queens than Summer Queens during Halloween in the kingdom.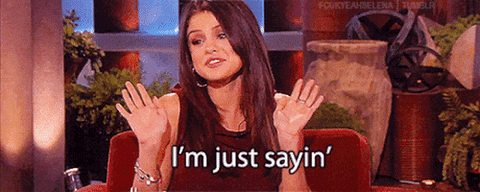 Overall, this was an enjoyable book and I'd give it 4.25 out of 5 stars, what about you guys?
Holly: I agree. It was an enjoyable book and I'm anxious to see where we go from here. 4.25 out of 5.
Ames: I agree with you both, it's a 4.25 out of 5. A strong start to a new and interesting series. I can't wait for book 3 to come out so I can read book 2. You know me, preferring to read my series books closer together. 😛
Final Grades
Ames: 4.25 out of 5
Holly: 4.25 out of 5
Rowena: 4.25 out of 5
Series
Related Posts