Reviewer:
Rowena
Heidi's Guide to Four Letter Words
by
Tara Sivec
Narrator:
Andi Arndt
Publisher
:
Audible Original
Publication Date
: September 3, 2019
Format:
Audiobook
Source:
Audible Escape
Point-of-View:
First
Cliffhanger:
View Spoiler »
No « Hide Spoiler
Content Warning:
View Spoiler »
None « Hide Spoiler
Genres:
Contemporary Romance
Add It
:
Goodreads
Reading Challenges:
Rowena's 2019 GoodReads Challenge
Amazon
|
Barnes & Noble
|
The Ripped Bodice
|
Google Play Books
Listening Length: 6 hours and 15 minutes

Cowritten by USA Today best-selling author Tara Sivec and award-winning narrator Andi Arndt, a hysterically funny, heartfelt romance about starting over and taking chances.

Nothing good ever comes from drinking a box of wine alone. So when I decided to entertain my drunken self by setting up some hand-me-down podcasting equipment and reading the steamy parts from romance novels, I never thought anyone would actually listen. The fact that I admitted my huge crush on my sexy next door neighbor made the whole thing even more mortifying. But sometimes life surprises you, and that's how my podcast, Heidi's Discount Erotica, was born.

Now I, Heidi Larsen, a sweet former kindergarten teacher in Waconia, Minnesota, lead a scandalous double life reading erotic novels to the listening world. And with each episode, I find myself embracing my new alter ego more and more. Now I'm starting to feel more comfortable in my own skin and do things I never would have dreamed of - like kissing my neighbor.

Look out, Waconia, because Heidi's on the loose! She's in your ears, in your hearts, and down your pants...wait, that didn't sound as good as it did in my head. Well, you get the picture, don'tcha know!
I haven't read anything by Tara Sivec, and I've heard a lot of good things about her so when this book came up for review, I jumped on it. This looked like a cute story and I was looking forward to diving right in. Unfortunately, I didn't connect with the heroine at all and she frustrated me from beginning to end and my enjoyment of the story itself suffered because of it.
So this book follows Heidi Larsen as she fumbles her way through a giant crush on her neighbor, a new job at an audiobook studio, and her life in general. She's led a pretty sheltered life and as someone, who led a pretty sheltered life my damn self, I could not connect with Heidi at all. Her immaturity, her constant struggle with talking to her crush, and just everything about her, annoyed me. I didn't find her cute as her crush did and I for damn sure didn't find her little quirks, funny or endearing. I'm sure that if I were a younger woman, that I would probably relate more to Heidi, but I guess I'm at the "GET OFF MY LAWN" stage in my life because listening to Heidi struggle to say the words "dick" and "pussy" out loud and then struggle to string two sentences along to her next-door neighbor and love interest, made me want to yell at her to spit it out already! Also? What's wrong with Lularoe dresses? Why didn't she think those dresses were cool or cute? They're comfy AF and cute to boot, so there is absolutely nothing wrong with that. Wear your loud dresses proud, Heidi. Own your dresses!
I will say that this was a really easy listen. Sure, I didn't really care for Heidi's character and thought that it took entirely too long for her to really grow into being comfortable saying naughty words and being able to have a normal conversation with Brent, but it was still really easy to listen to this book. Andi Arndt did a great job of narrating this story and if not for her storytelling, I probably would have quit this book long before it ended. I also really liked Heidi's friends and her family. I thought it was sweet that her Dad kept showing up and fixing things around the house for her and once she and Brent started having sex, I thought that was pretty steamy. I just wanted to like Heidi since she was the main character and I was disappointed that I just didn't.
Final Grade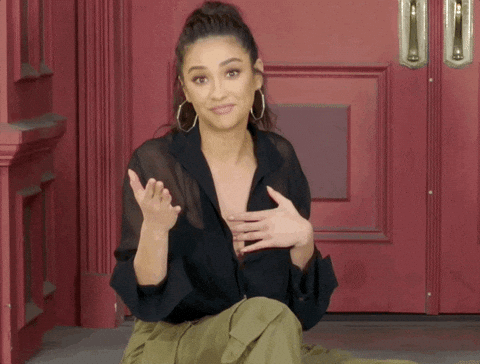 1.5 out of 5
Related Posts