Reviewer:
Rowena
Brazen and the Beast
by
Sarah MacLean
Series:
The Bareknuckle Bastards #2
Also in this series:
Wicked and the Wallflower
Publisher
:
Harper Collins
,
Avon
Publication Date
: July 30, 2019
Format:
eARC
Source:
Edelweiss
Point-of-View:
Third
Genres:
Historical Romance
Pages:
400
Add It
:
Goodreads
Reading Challenges:
Rowena's 2019 GoodReads Challenge
Amazon
|
Barnes & Noble
|
The Ripped Bodice
|
Google Play Books
Series Rating:
The Lady's Plan

When Lady Henrietta Sedley declares her twenty-ninth year her own, she has plans to inherit her father's business, to make her own fortune, and to live her own life. But first, she intends to experience a taste of the pleasure she'll forgo as a confirmed spinster. Everything is going perfectly... until she discovers the most beautiful man she's ever seen tied up in her carriage and threatening to ruin the Year of Hattie before it's even begun.

The Bastard's Proposal

When he wakes in a carriage at Hattie's feet, Whit, a king of Covent Garden known to all the world as Beast, can't help but wonder about the strange woman who frees him—especially when he discovers she's headed for a night of pleasure... on his turf. He is more than happy to offer Hattie all she desires... for a price.

An Unexpected Passion

Soon, Hattie and Whit find themselves rivals in business and pleasure. She won't give up her plans; he won't give up his power... and neither of them sees that if they're not careful, they'll have no choice but to give up everything... including their hearts.
Brazen and the Beast is the second book in the Bareknuckle Bastards series by Sarah MacLean and it's been getting great early reviews from all over so I was pretty excited to read it. I'm even more stoked that I agree with all of the early reviews. This book was fantastic and I absolutely adored both Hattie and Whit. Their romance had me hooked from the very beginning, until the very end. Sarah MacLean has created a world that is colorful and interesting, with characters that are swoon-worthy (both men and women) and I could not get enough in this one.
Lady Henrietta Sedley is turning 29 years old and has declared this year, "The Year of Hattie". She has plans and on the night that she is to kick off those plans, she finds a knocked out man in her carriage. What in the hell does she do with this guy? When she finds out who the unconscious guy is in the back of her carriage, she's even more inconvenienced because when he wakes up, he's going to be extremely pissed because you don't knock out one of the Bareknuckle Bastards and expect to get away with it. He's going to want names and knowing that she can't give him any names, Hattie has to figure out how to fix this and she's going to need Beast to listen to reason.
When Beast wakes up, he wants names and he wants a whole lot of thing that Hattie cannot afford to give him so when she starts to negotiate with him on what she can give him, Beast is intrigued by this fiercely independent and super sexy lass that he wants to shake at the same time that he wants to kiss her senseless. The more time that he spends in her company trying to pry out of her the names of the men that abducted him, the more he gets to know her and the more that he likes her. It's not a one-way street either. Hattie is drawn to Beast like she's never been drawn to anyone before. She knows that she's not the prettiest woman that someone as beautiful as Beast could have but he seems to like spending time with her so she's going to hold him to the promise he made to her on the first night that they met. She's going to make sure that she loses her virginity to him.
Sarah MacLean writes fantastic romantic journeys that will grip you from beginning to end. Her characters are colorful and all-around fantastic and you won't be able to stop yourself from falling for them. She worked her magic with Devil and Felicity's book and that magic is back with this one. Beast and Hattie were wonderful together. I loved seeing them fall in love and I loved experiencing everything between them because I felt like I was a part of the story and not merely reading it. I felt what they felt and that's the true mark of a great author. When an author can pull you into the world they created for their characters and you can see everything and feel everything so clearly, it's the best and MacLean really shines in this one. I definitely recommend.
Final Grade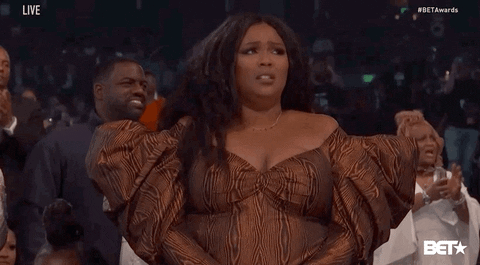 4.5 out of 5
Bareknuckle Bastards
Related Posts