Reviewer:
Rowena
Written in Red
by
Anne Bishop
Narrator:
Alexandra Harris
Series:
The Others #1
Also in this series:
Written in Red
,
Murder of Crows
,
Vision in Silver
,
Marked in Flesh
,
Etched in Bone
,
Written in Red
,
Murder of Crows
,
Wild Country
,
Vision in Silver
Publisher
:
Penguin Audio
Publication Date
: March 5, 2013
Format:
Audiobook
Source:
Purchased
Point-of-View:
Third
Genres:
Urban Fantasy
Length:
18 hours, 32 minutes
Add It
:
Goodreads
Reading Challenges:
Goodreads Challenge
,
New to Me Challenge
,
Rowena's 2019 GoodReads Challenge
,
Rowena's 2019 New to Me Challenge
,
Summer Reading Challenge
Amazon
|
Barnes & Noble
|
The Ripped Bodice
|
Google Play Books
Series Rating:
18 hrs 32 mins

As a "cassandra sangue," or blood prophet, Meg Corbyn can see the future when her skin is cut--a gift that feels more like a curse. Meg's Controller keeps her enslaved so he can have full access to her visions. But when she escapes, the only safe place Meg can hide is at the Lakeside Courtyard--a business district operated by the Others.

Shape-shifter Simon Wolfgard is reluctant to hire the stranger who inquires about the Human Liaison job. First, he senses she's keeping a secret, and second, she doesn't smell like human prey. Yet a stronger instinct propels him to give Meg the job. And when he learns the truth about Meg and that she's wanted by the government, he'll have to decide if she's worth the fight between humans and the Others that will surely follow.
I've been hearing lots of good things about this series and though I've been curious, I haven't been curious enough to try the books out for myself. Well, the girls made sure to fix that problem right away by adding it to my Summer Reading Challenge. I've got to admit, I'm not at all mad that I read this one. I listened to the audiobook and thought that the narrator did a great job of telling this story.
The world that was created for The Others is really complex and so colorful that it took me by surprise at first because I wasn't expecting it. It's also very different from all of the other paranormal worlds that are out there in Romancelandia and I really liked it. It was different from the other series, in that these paranormal creatures are super scary. Sure, in the other paranormal worlds, the shapeshifters are mean but we don't really see it. Not like we do with the others. So, The Others are shapeshifters and they are dangerous creatures. Super scary. They eat humans and govern themselves. Human laws don't apply on their lands and that was exactly why Meg Corbyn needed the job as the human liaison. She was on the run from her past and she needed somewhere to lay low until she figured out what she would do next. Simon Wolfgard runs the business district at the Lakeside Courtyard and though he can smell that Meg is keeping secrets, secrets that might show up on his land and endanger his people, he can't turn her away. He hires her to be the human liaison and as he gets to know her, he realizes that she's different from the other humans that come around…and he's drawn to that.
Meg is determined not to get caught and taken back to her prison of being her captor's blood prophet again so she's throwing herself into her new job and keeping her head down. She hadn't anticipated on how by simply doing her job and being kind, she would grow so attached to everyone around her. It's not easy at first to be around so many others because they don't hide their distaste for humans and their distrust of her…but when she starts inserting herself into their world, they all become super protective of her.
This was an interesting introduction to the world of the Others and though it took me a long ass time to get into the book, I'm glad that I stuck with it because it ended up being good. I liked seeing Meg form bonds with everyone in the Courtyard and even though Simon got on my nerves for most of the book, I still really liked him in the end. I'm definitely interested in continuing this series.
Final Grade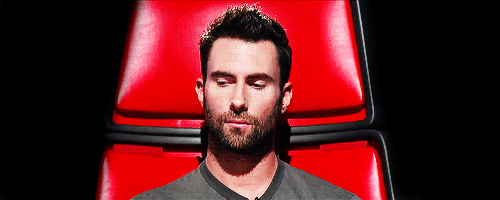 4 out of 5
The Others
The World of the Others
Related Posts