Reviewer:
Rowena
The Wallflower Wager
by
Tessa Dare
Series:
Girl Meets Duke #3
Also in this series:
The Duchess Deal
,
The Duchess Deal
,
The Governess Game
,
The Duchess Deal
,
The Governess Game
Publisher
:
Harper Collins
,
Avon
Publication Date
: August 13, 2019
Format:
eARC
Source:
Edelweiss
Point-of-View:
Alternating Third
Cliffhanger:
View Spoiler »
No « Hide Spoiler
Content Warning:
View Spoiler »
Sexual Abuse « Hide Spoiler
Genres:
Historical Romance
Pages:
368
Add It
:
Goodreads
Reading Challenges:
Rowena's 2019 GoodReads Challenge
Amazon
|
Barnes & Noble
|
The Ripped Bodice
|
Google Play Books
Series Rating:
They call him the Duke of Ruin.

To an undaunted wallflower, he's just the beast next door.

Wealthy and ruthless, Gabriel Duke clawed his way from the lowliest slums to the pinnacle of high society—and now he wants to get even.

Loyal and passionate, Lady Penelope Campion never met a lost or wounded creature she wouldn't take into her home and her heart.

When her imposing—and attractive—new neighbor demands she clear out the rescued animals, Penny sets him a challenge. She will part with her precious charges, if he can find them loving homes.

Done, Gabriel says. How hard can it be to find homes for a few kittens?

And a two-legged dog.

And a foul-mouthed parrot.

And a goat, an otter, a hedgehog . . .

Easier said than done, for a cold-blooded bastard who wouldn't know a loving home from a workhouse. Soon he's covered in cat hair, knee-deep in adorable, and bewitched by a shyly pretty spinster who defies his every attempt to resist. Now she's set her mind and heart on saving him.

Not if he ruins her first.
The Wallflower Wager is the third book in the Girl Meets Duke series by Tessa Dare and it features the heroines from the previous two books friend, Lady Penelope "Penny" Campion. Penny has lived on her own for a while now, in a house that has been good to her. She has been able to help needy animals in need of tender and loving care. Her heart is just as generous as the home where she keeps all of the animals in her care. There's a parrot with a colorful language, a dog, an otter, a hedgehog, and well…you get the idea. She would have continued to live the loving, spinster life if her Aunt hadn't shown up on her doorstep, letting her know that if she doesn't make an effort to get herself hitched in the next little while, she'll be forced to move in with her brother and her brother's family. Not only will Penny have to show some progress in getting married, but she'll also have to give up all of her animals and while that will help solve all of Gabriel Duke, aka The Duke of Ruin's plans, he needs Penny to stay as much as he needs her animals to go so that he can turn a profit on selling the house next door to Penny's.
Penny needs his help finding homes for all of her animal charges and he needs her to stay put because lots of hob nobs would love to buy a house right next door from a Lady and Gabriel is determined that Penny is that Lady.
Right from the very beginning, Gabriel is attracted to Penny. He can't understand why she's still single, being as pretty as she is but the more he gets to know her, the stranger she seems and the more he likes her. He starts to care for Penny almost immediately and he loves her soft heart, her bright outlook and her caring nature. All of the things that are so foreign to him, yet every day, he's drawn more and more to this woman that keeps digging herself deeper and deeper into his life.
Tessa Dare continues to shine with every single book that she writes. I absolutely adored the previous books in this series and that didn't let up with this one. Gabriel and Penny were a lovely couple that captured my attention from the start and won my affection not too long afterward. I was wrapped up in their personal struggles, in their shared situations, and I really, really loved the way that they came together. I loved how Gabriel tried every underhanded tactic to get rid of the animals and how Penny didn't let him get away with anything. I loved how much they both came to care for each other. Their banter was a lot of fun and their romance was super sweet and I adored every minute.
There are some things that are dealt with in this book that you might want to check the trigger/content warnings on (provided below behind a spoiler tag) but I thought that Tessa Dare handled that stuff well. My heart broke for these characters and I loved the way that everything works out. Penny grew up to be such a strong and caring woman and you won't be able to help yourself, you're going to cheer your ass off for her to get her happy ending and Gabriel Duke was her perfect match. I enjoyed this book a lot and I definitely recommend it.
Final Grade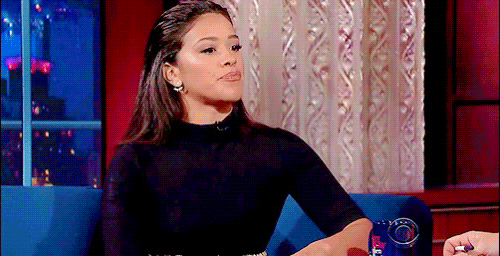 4.25 out of 5
Girl Meets Duke
Related Posts