Reviewer:
Rowena
Silence Fallen
by
Patricia Briggs
Series:
Mercy Thompson #10
Also in this series:
Frost Burned
,
Night Broken
,
Shifting Shadows
,
Blood Bound
,
Fire Touched
,
Silence Fallen
,
Moon Called
,
Blood Bound
,
Iron Kissed
,
Bone Crossed
,
River Marked
,
Frost Burned
,
Storm Cursed
,
Night Broken
,
Fire Touched
,
Storm Cursed
,
Smoke Bitten
Publisher
:
Penguin
,
Ace
Publication Date
: March 7, 2017
Format:
eBook
Source:
Purchased
Point-of-View:
First
Genres:
Urban Fantasy
Pages:
379
Add It
:
Goodreads
Reading Challenges:
Rowena's 2019 GoodReads Challenge
Amazon
|
Barnes & Noble
|
The Ripped Bodice
|
Google Play Books
Series Rating:
Mercy Thompson has found her voice in the werewolf pack. But when Mercy's bond with the pack—and her mate—is broken, she'll learn what it truly means to be alone...

Attacked and abducted in her home territory, Mercy finds herself in the clutches of the most powerful vampire in the world, taken as a weapon to use against alpha werewolf Adam and the ruler of the Tri-Cities vampires. In coyote form, Mercy escapes—only to find herself without money, without clothing, and alone in the heart of Europe...

Unable to contact Adam and the rest of the pack, Mercy has allies to find and enemies to fight, and she needs to figure out which is which. Ancient powers stir, and Mercy must be her agile best to avoid causing a war between vampires and werewolves, and between werewolves and werewolves. And in the heart of the ancient city of Prague, old ghosts rise...
Silence Fallen is the tenth book in the Mercy Thompson series and it's another well written story that follows everyone's favorite Coyote shifter, Mercy Thompson as she battles to try to make it back home to Adam and the pack. When Mercy runs to the store to grab some eggs and chocolate chips for cookies for the pack, she is abducted, knocked the hell out and when she wakes up, she can't feel her bond with Adam or the pack so she's completely on her own, trying to figure out who took her, where she's at and how she's going to get home.
This book was told in both Adam and Mercy's POV and I really dug that. I loved getting inside Adam's head and seeing him fight the good fight to get Mercy back. I also loved how many people wanted their Mercy back. I loved seeing how far Mercy has come with the pack and how important she is to everyone. She still sees herself as unwanted and she still feels abandoned by the Marrok and she's usually the person doing whatever she could to help others, so it was nice that so many people came together to help her.
For me, this book was more about seeing Mercy really come into the knowledge that she is loved and cared for by more than just Adam. The vampire stuff and the politics that Adam had to go through in order to find out who took Mercy and why they took her, was all background noise to me. It was filler stuff that moved the story along but for me, it was much more important to see Mercy realize just how important she was to everyone in her life. From humans to fae to vampires and werewolves, Mercy is the glue in her world. She holds everyone together and her loss would affect a whole lot of people. This book takes place mostly in Europe so it was nice to see the Mercy Thompson world expanded to include new characters that I hope to see in future books.
This was another fun read and I'm super glad that I'm all caught up with this series. I seriously love this world and this book is just a small part of why. Mercy and Adam are the bomb and this book showcases why. I definitely recommend.
Final Grade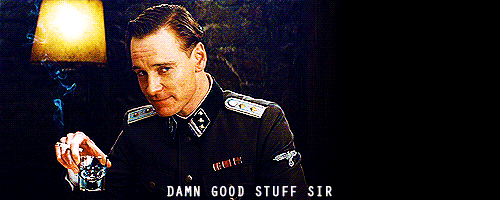 4 out of 5
Mercy Thompson
Related Posts