Reviewer:
Tasha and Rowena
Highland Deception
by
Meggan Connors
Publisher
:
Soul Mate Publishing
Publication Date
: March 17, 2014
Format:
eBook
Source:
Kindle Unlimited
Point-of-View:
Alternating Third
Cliffhanger:
View Spoiler »
No « Hide Spoiler
Content Warning:
View Spoiler »
Secret Identities, Brother Swap « Hide Spoiler
Genres:
Historical Romance
Pages:
300
Add It
:
Goodreads
Reading Challenges:
Rowena's 2019 GoodReads Challenge
,
Rowena's 2019 New to Me Challenge
,
Rowena's 2019 TBR Challenge
Amazon
|
Barnes & Noble
|
The Ripped Bodice
|
Google Play Books
When Kenneth Mackay, long-banished rogue and thief, returns to the Mackay holding at the request of his brother, he has no idea what he might find. He certainly doesn't expect to be confronted with his twin's imminent death, or with the plan his brother has concocted.

Ten years before, Malcolm made a tragic mistake, and, to preserve the family name—and his own skin—he allowed Kenneth to take the fall. Now that he is dying without an heir, Malcolm plans to atone for his mistake: by giving Kenneth his life back. All Kenneth has to do is assume his brother's identity. But complicating matters is the unexpected return of Lady Isobel Mackay, the daughter of an English marquess... and the wife Malcolm didn't want.

Isobel barely knows the husband who abandoned her even before their marriage, and she'd long since given up on having a real marriage with him. Yet when she returns to the Mackay holding far earlier than expected, she finds her husband a changed man. Despite the hurt between them, Isobel's heart responds to this man who cares for his entire clan as if they were family. Who, for the first time since their marriage, cares for her as if she is, too.

Falling in love with her husband had never been part of Isobel's plan. But when their future is suddenly in peril, Isobel must find a way to save him—from himself and from the deception threatening to tear them apart.
Kenneth MacKay has been living his life on the run ever since he took the fall for his brother's actions but when he is summoned home because the very same twin brother, is dying, his life is about to take a very interesting turn. Kenneth is going to step into the life of his brother and his life is never going to be the same again….especially when he meets his brother's wife, Isobel, a woman that if Kenneth isn't careful, can steal his heart.
Rowena: So who was surprised that my sister chose a historical romance for this month's book of the month? I'm not. I am, however, surprised that I didn't enjoy this one as much as I hoped I would have. There were too many things that annoyed me but let's start with what you thought. Did you like it or nah?
Tasha: I wasn't surprise either with Blanche's historical pick, hahaha! Actually I expected her to select a historical romance, specifically a highlander romance. This was an okay read for me. I didn't like it all that much but I didn't hate it either. Just wish it was better. I know I won't be doing a re-read of this.
Rowena: Same here. I mean, it was fine but not great or even memorable. Are you surprised that Blanche LOVED this one though? Haha.
Anyway, what did you think about Kenneth and Isobel? Did you like them? Was their romance believable?
Tasha: You know me, I love the whole "happily ever after ending". I am happy Kenneth got the girl and the lands in the end. I can't believe how his own twin brother would do him dirty like that. Now did I like them? Kenneth, yes. Isobel, there were moments I didn't like her so much. Their romance could've been better.
Rowena: I agree that this book could have been a lot better. There were far too many things that happened that had me either rolling my eyes or shaking my head. I didn't get the feeling that this book happened over a good chunk of time. For me, it felt like everything happened at warp speed. I didn't believe that Isobel could fall in love with Kenneth so quickly after how horrible Malcolm was to her. Malcolm was horrible to her for years but for a few months, Kenneth shows up and shows her a better side to him and it felt like she didn't question it long enough for me to believe the change of heart from him.
Also? I thought it was pretty gross that Kenneth didn't come clean with Isobel the moment that he fell in love with her and they started sleeping together. Especially when he finds out that she was a virgin the first time that they slept together.
Tasha: Actually, I understand why Kenneth didn't come clean. He even said so himself. If she didn't know the truth, she couldn't lie. And he really wasn't sure how she would've reacted to the truth. So I get it. And for the longest, she's had dreams of this man, her husband having a family together and being so happy. She was hopeful and was trying to make this work with Malcolm but when he wouldn't budge, she'd leave for London. Now imagine coming back to Scotland and your dream man isn't being mean to you and making you feel like there's a chance after all, I'm positive that's what Isobel felt and went for it.
Rowena: The author should have found a better way around that because it was gross. Kenneth was pretending to be someone else and Isobel thought she was falling in love with her husband and I'm not down with those kinds of secrets and the way that Isobel found out was even worst. She may have been a brat but she didn't deserve that.
Tasha: If anything, I think the part that really bothered me is when she finally figured out that he was Kenneth, she said his name once and said that was the one and only time she would say it aloud. I thought that sucked. Malcolm was the mean husband, who had no regard for her or her feelings. Why couldn't she address him as Kenneth in the private, when its just the two of them. I wouldn't have been able to utter the name Malcolm. You'd hear me address him as "my lord", "my laird" or whatever title he holds, but not Malcolm.
Rowena: Then I spent some time being annoyed with Isobel's friend and lady's maid. The way that she wasn't as supportive to Isobel as I hoped she'd be, considering she worked for Isobel, it bothered me when she jumped down Isobel's throat for things I'd expect my best friend to be supportive of.
Tasha: I'm glad she wasn't on board with going back to London when Isobel was ready to leave. She noticed the change in the Laird and she saw how differently he was treating her. Okay yeah, maybe she only wanted to stay because she found herself a man but to me, Isobel was being a brat. And in those moments, it's your real friends who will set you straight and tell you to get it together. That's what I saw happen in that part of the book.
Rowena: Nah, the lady's maid was first and foremost, Isobel's maid and they were around the same age so she forgot her place and didn't stay in her lane. There's a way to make your point without being a total bitch about it and I thought that the maid (what the heck was her name again?) misstepped. I think I was more annoyed with the way that she came at Isobel because a whole lot of her reasoning for not wanting to go back to London was because she wanted that D. It didn't come off right.
Tasha: I didn't think Marie was a bitch towards her, just very firm and direct. But I have to agree with the sleeping with somebody when they don't even know who you really are. That's gross! And again, I wish it was a better read than what it turned out to be, just meh.
Rowena: There were just too many little things that bothered me but despite all of that, I still didn't hate the book and I think that a huge part of the reason I didn't hate this book was because the week that I read this book, I had read so many other bad books that this was a walk in the park compared to them.
Would I re-read this one? Probably not. Would I recommend this one to other readers? I don't know. There was promise in this book but the author took the story in a different direction than I would have taken it and because of that, my enjoyment wasn't as great as it could have been.
Tasha: You made some really good points! And some I agree with, like the relationship between Kenneth and Isobel being rushed. And how he didn't tell Isobel the truth about who he really was before they did the deed or how the book started off really good and then sadly it just it fizzled out.
Rowena: Like I said, there were so many ways that the author could have written this romance and the way that she wrote it, wasn't my favorite so yeah, I won't be re-reading this one. Also, I should probably mention that I was one of the few people in book club that didn't love this book so if you are curious about this one, you should give it a go.
I give this one 2.5 out of 5, what about you?
Tasha: My rating for this is a 3 out of 5. This will not be a re-read and I probably wouldn't recommend it. I've read similar books that were much better reads.
Final Grades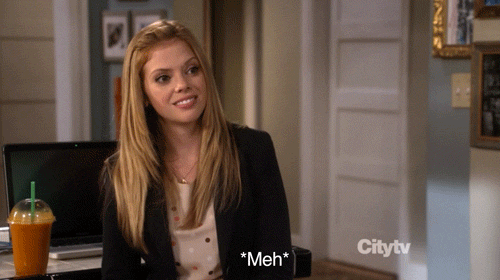 Tasha: 3 out of 5
Rowena: 2.5 out of 5
Related Posts