Reviewer:
Rowena
Hot to the Touch
by
Jaci Burton
Series:
Brotherhood by Fire #1
Publisher
:
Penguin
,
Berkley
Publication Date
: May 7, 2019
Format:
eARC
Source:
NetGalley
Point-of-View:
Alternating Third
Content Warning:
View Spoiler »
No « Hide Spoiler
Genres:
Contemporary Romance
Pages:
336
Add It
:
Goodreads
Reading Challenges:
Rowena's 2019 GoodReads Challenge
Amazon
|
Barnes & Noble
|
The Ripped Bodice
|
Google Play Books
Series Rating:
Love burns white-hot in this first scorching romance in an all-new trilogy about a family of firefighters from the New York Times bestselling author of the Play-by-Play novels and the Hope series.

Firefighter Jackson Donovan doesn't look back—as a rule. So when his past comes roaring back to life in the form of not-so-damsel-in-distress Becks Benning, the last thing he wants to do is relive old times. No matter how tempting she makes it seem...

Now thanks to his two interfering brothers, Becks is living with them while she looks for a new place and tries to pick up the pieces of her tattoo business that went up in flames. Which means a grown up, smokin' hot Becks is in his house, sharing meals, and digging up old wounds. And despite his better judgement, the more time he spends with this smart, artistic, incredible woman the more he wants her in his bed—and his future.

Becks always had it bad for Jackson. Unfortunately for her, not much has changed—he's still honorable, hard-working, sexy as sin—and closed off. But there's more than one way to get to a man's heart and if Jackson doesn't want to recall old memories, she'll just have to help him make new ones. Because now that she's found Jackson again, she's not letting him go.
Hot to the Touch is the first book in Jaci Burton's Brotherhood by Fire series. This series follows a brotherhood of firefighters and this book kicks off with three homeless kids who get caught in a house fire and the firefighter that saves them from the fire and then adopts them, making them a family. Jackson Donovan is the oldest of the trio and this is his story.
Jackson, Kal, and Rafe have come a long way from their lives on the streets. They're all employed, have a roof over their heads and they have a family now. They're one of the lucky ones, considering where they came from. The past is something that Jackson tries not to think about, in his head the past is better left in the past so when a fire rescue brings him into contact with Becks, someone they all knew from the streets, the last thing Jackson wants, is to help her get back on her feet. She's a part of the past and Jackson just doesn't look back, for anyone or for anything. His hesitation and attitude toward Becks when she first comes to stay with them is a lot of the reason that I didn't enjoy this book as much as I thought I would. I just didn't understand it, didn't care for his attitude and this part of the story moved really slow for me.
Becks had a huge crush on Jackson when they were kids and living on the street. When they disappeared all those years ago, Becks and the rest of their street living squad wondered what happened to them so running into them all these years later, finding out that they are alive and well made Becks happy. She was glad to see her friends in a better place and she was also grateful when Kal and Rafe offered their place for her to crash at while she figures out her next step with her home and business burning down. The last thing Becks wants to do is get in the way at her new temporary home but no matter what she does to pull her weight, Jackson takes offense to it and makes living with them a lot harder for Becks…and honestly, I just didn't get it.
The chemistry between Jackson and Becks is there but it took a while for me to get over how annoyed I was with Jackson for being such a dickhead to Becks. He's got the hots for her but he treated her like shit and I wanted to knee him in the balls at every turn. I will say that eventually, the story picks up and my annoyance with Jackson goes away because in the end, I did like him and I was happy when him and Becks finally get to their happy ending. Jaci Burton created a world with a cast of characters that I'm interested in getting to know in upcoming books. I'm a fan of cops and firefighters and all other emergency responders so I'm really looking forward to the rest of this series. I think my issues with this book stemmed from the hero's treatment of the heroine and how not much happened in the beginning of this book but once the romance picks up, the story picks up and I ended up liking it.
Final Grade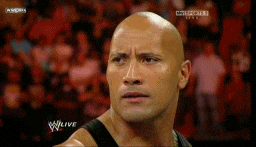 3.25 out of 5
Related Posts