Reviewer:
Holly & Rowena
The Bride Test
by
Helen Hoang
Series:
The Kiss Quotient #2
Also in this series:
The Kiss Quotient (The Kiss Quotient, #1)
,
The Heart Principle
Publisher
:
Penguin
,
Berkley
Publication Date
: May 7, 2019
Format:
eARC
Source:
NetGalley
Point-of-View:
Alternating Third
Cliffhanger:
View Spoiler »
No « Hide Spoiler
Content Warning:
View Spoiler »
Secret Kids, « Hide Spoiler
Genres:
Contemporary Romance
Pages:
320
Add It
:
Goodreads
Reading Challenges:
Holly's 2019 GoodReads Challenge
,
Rowena's 2019 GoodReads Challenge
Amazon
|
Barnes & Noble
|
The Ripped Bodice
|
Google Play Books
Series Rating:
Khai Diep has no feelings. Well, he feels irritation when people move his things or contentment when ledgers balance down to the penny, but not big, important emotions—like grief. And love. He thinks he's defective. His family knows better—that his autism means he just processes emotions differently. When he steadfastly avoids relationships, his mother takes matters into her own hands and returns to Vietnam to find him the perfect bride.

As a mixed-race girl living in the slums of Ho Chi Minh City, Esme Tran has always felt out of place. When the opportunity arises to come to America and meet a potential husband, she can't turn it down, thinking this could be the break her family needs. Seducing Khai, however, doesn't go as planned. Esme's lessons in love seem to be working…but only on herself. She's hopelessly smitten with a man who's convinced he can never return her affection.

With Esme's time in the United States dwindling, Khai is forced to understand he's been wrong all along. And there's more than one way to love.
The Kiss Quotient by Helen Hoang (Holly's Review, Rowena's Review) was one of our favorite reads of 2018, and Rowena and I were so excited when we got The Bride Test, the second book in the series. The Bride Test follows Khai Diep. Khai is mentioned in TKQ, though I don't think we ever met him on page. Michael, the hero from TKQ, and Khai are cousins.
Khai Diep is autistic, and as such doesn't feel things the same way others do. To him, this means he can't love, but his family knows better. After waiting years for him to find someone, his mother finally gives up on him doing it himself and goes to Vietnam to find a bride for him.
Esme Tran is cleaning the bathroom in the hotel where his mom is conducting wife interviews when they meet. His mom decides she's the perfect person for Khai and offers her a deal – spend the summer in America trying to get Khai to marry her, and she can work in her restaurant and make some extra money. Esme doesn't really know what to expect from Khai, but he's so much more than she bargained for.
Holly: I have to be honest. I wasn't sure how I'd feel about a "mail-order bride" story. But it was so much more than that. I loved Esme's personal journey almost more than the romance, I think.
Rowena: Yeah, I didn't expect to like this one nearly as much as I did. I wasn't excited to read a mail-order bride romance either but Helen Hoang did her thing. I really enjoyed Khai's romance though I did have issues with certain things where Esme was concerned. I thought it took her wayyyyy too long to tell Khai the truth about EVERYTHING. I mean, she had so many opportunities to come clean with Khai and she didn't. But other than that, this one was a solid read.
Holly: I don't know why she didn't come clean, either. That was the only part that really bothered me. She had things to tell him and she shouldn't have waited as long as she did.
Rowena: Yeah, my issue with that is because sure, she knew that he didn't want kids (at least according to his Mom) but after she knew that she wasn't going to accept his marriage proposal, that should have been the time that she came clean about everything. About why she was sent there, about who was waiting for her back home, all of that. She was quick to come clean about that stuff with Quan but not Khai? I wasn't a fan of that.
Holly: Yes, exactly. She should have told him. I do think she was more comfortable telling Quan because she didn't really care what he thought of her, whereas she was afraid of what Khai would say. But still, she should have fessed up. I'd have liked to see more with Khai and Jade, too.
Holly: Speaking of things that needed to be said ….he never told her about his money? WTF?
Rowena: With Khai not telling her about his money, I chalked that up to his autism. He didn't think the same way that everyone else did and he really didn't think about his money at all. That was evident with the way that he chose to live his life. It wasn't something that he was intentionally keeping from her so it didn't bother me that it was never addressed.
Holly: No, you aren't wrong about that part. I honestly wasn't bothered about it for all the reasons you stated, until the very end when he thinks that thing about how he still hasn't told her. Like, before that it wasn't deliberate. After that, it was.
From the epilogue:
He'd already put Esme and Jade in his will, though they didn't know—about the will itself or all the money they'd be inheriting from him because he had no idea what to do with it. That stuff wasn't important.
So, maybe it was just that he never thought about it. But I'm surprised no one else mentioned it to her.
Still, I really liked how Esme was with Khai. She just let him be who he was, but found ways to keep him thinking about her. I also liked her personal growth and how she was determined to find a way to do it on her own. Her inner strength and determination really stood out, and I loved how she grew into her own powers as the novel went on.
Rowena: I liked how Khai adapted to being with her. He showed a lot of growth himself and I enjoyed seeing him come into his feelings for Esme. The way that she ended up in his bed, the way that did things that bothered him but he just kept right on taking it because in small ways, he enjoyed them.
Holly: Khai did show a lot of growth. Man, my heart hurt for him. But girl, when he basically wham, bam thank you-ma'am'd her? I wanted to beat him over the head with something. I know he didn't realize what he was doing, but I was still low key pissed at him. I loved that the first time wasn't all perfect for them both, though.
Rowena: The only thing that made me want to smack him upside his head was how he kept insisting that he didn't have it in him to love anyone, let alone Esme. Even after Quan explains what he was feeling and how he was acting after their break up, Khai kept insisting that Quan was wrong. I was like, boy…if you don't knock that shit off.
Holly: Honestly, I blame his aunts for all that nonsense. Because they're the ones who were like "What's wrong with you". But I kind of blame Quan, Michael and his mom, too. Once they realized how he thought he couldn't love, they should have explained it better. View Spoiler »But still, I wanted to smack him. When he told her "I don't love you. I never will" my heart broke for her. « Hide Spoiler
Rowena: View Spoiler »I liked that they finally found her father after all of their hard work and I was only a little annoyed that Esme's Mom got her man after the guilt trip she gave Esme in the beginning of the book. « Hide Spoiler Still, there was a lot to love in this one. I loved Khai's family, I loved little Jade and the way that she loved her Mom big time. I liked that Esme made moves for herself and I really liked the epilogue.
Holly: I was kind of bothered about how she made him wait to get married. I'm not sure why, though. I think it's because it didn't feel authentic to her character, or his. The whole book they were sort of working toward that, and they loved each other. So making him wait seemed…strange to me. I don't know. I have to think about it a little more.
Rowena: I will say that as much as I enjoyed both Khai and the romance, I'm super excited about Quan…I need more Quan!
Holly: I love Quan, too. I hope we get his book next.
Rowena: This book gets a 4.25 out of 5 from me. What about you?
Holly: For all my complaints, I really did love the book. I was fully invested in them both from page one, and I read it in a single sitting. I got teary eyed a couple times and laughed out loud several others. Hoang did it again.
I'm giving it 4.25 as well.
Final Grades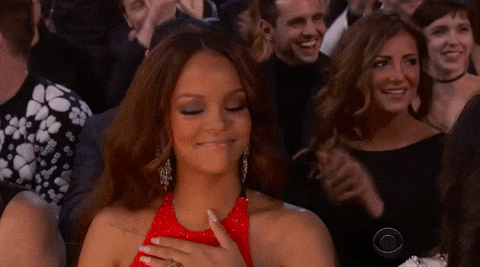 Holly: 4.25 out of 5
Rowena: 4.25 out of 5
The Kiss Quotient
Related Posts