Reviewer:
Casee, Holly, & Rowena
Magic Burns
by
Ilona Andrews
Series:
Kate Daniels #2
Also in this series:
Magic Shifts
,
Magic Shifts
,
Magic Binds
,
Magic Bites
,
Magic Strikes
,
Iron and Magic
,
Magic Triumphs
,
Magic Bites
,
Magic Bleeds
,
Magic Strikes
,
Magic Slays
,
Gunmetal Magic
,
Magic Rises
,
Magic Strikes
,
Magic Mourns
,
Magic Bleeds
,
Magic Dreams
,
Magic Slays
,
Gunmetal Magic
,
Magic Gifts
,
Magic Rises
,
Magic Tests
,
Magic Stars
,
Magic Shifts
,
Magic Steals
,
Magic Breaks
,
Magic Breaks
,
Iron and Magic
,
Magic Binds
,
Magic Triumphs
,
Magic Triumphs
,
Magic Claims
Publisher
:
Penguin
,
Berkley
Publication Date
: April 1, 2008
Format:
eBook
Source:
Purchased
Point-of-View:
First
Cliffhanger:
View Spoiler »
No « Hide Spoiler
Content Warning:
View Spoiler »
Violence « Hide Spoiler
Genres:
Urban Fantasy
Pages:
260
Add It
:
Goodreads
Reading Challenges:
Casee's 2019 GoodReads Challenge
,
Holly's 2019 GoodReads Challenge
,
Rowena's 2019 GoodReads Challenge
Amazon
|
Barnes & Noble
|
The Ripped Bodice
|
Google Play Books
Series Rating:
Down in Atlanta, tempers – and temperatures – are about to flare…

As a mercenary who cleans up after magic gone wrong, Kate Daniels has seen her share of occupational hazards. Normally, waves of paranormal energy ebb and flow across Atlanta like a tide. But once every seven years, a flare comes, a time when magic runs rampant. Now Kate's going to have to deal with problems on a much bigger scale: a divine one.

When Kate sets out to retrieve a set of stolen maps for the Pack, Atlanta's paramilitary clan of shapeshifters, she quickly realizes much more at stake. During a flare, gods and goddesses can manifest – and battle for power. The stolen maps are only the opening gambit in an epic tug-of-war between two gods hoping for rebirth. And if Kate can't stop the cataclysmic showdown, the city may not survive…
Casee: This is the second book in the Kate Daniels series. What did you two think? I thought it was loads better than Magic Bites. While I was listening to Magic Burns, I was pretty happy that we got the information dump in the first book. It was easy to get into this book and understand what was happening.
Holly: This book is loads better than Magic Bites. I'm so glad you two continued on with the series because it's so freaking good.
Rowena: I liked this book way more than I liked Magic Bites, too. I'm also glad that I slogged through all of that information dumping from Magic Bites because it made jumping into this one a lot easier. It took me a long ass time to read this book though but that was due to my reading slump and had nothing to do with my enjoyment of this book.
Casee: Kate did get annoying in this book. She's a martyr.
Holly: I don't think Kate is a martyr so much as she takes on responsibility for everyone. Calling her a martyr implies she wallows in her misery, and I don't think that's the case. Still, I agree that she can be annoying. It's frustrating when she takes everything on herself.
Rowena: I don't think Kate is a martyr either. I agree with Holly that she just takes responsibility for everyone. I do like that she's loyal as shit and that she has a great moral compass. I loved that she won't save herself at the expense of anyone and because of that, I let all of the things that make her annoying slide.
Casee: I agree with both of you. Martyr was a poor choice of words. She just feels like she's responsible for everyone. Kate wants to save everyone, even at her own expense. It's admirable and annoying at the same time.
Holly: I love the world, and how magic comes and goes.
Rowena: I really like how messed up this world is. Magic flares be fucking shit up and it cracks me up that Kate can't drive a car, make a phone call when magic gets in the way. I loved seeing Derek again, gosh what a good character he is. I love how loyal he is to Kate and how much he seems to care about her too. I also really liked seeing Kate bond with Julie. I loved when she referred to Julie as her kid.
Holly: I Love what a badass Kate is. When she was fighting in that last battle scene? Damn.
Rowena: Yes, I love how Kate will fight to the death to protect those she holds close to her. I'm really curious to see how everyone is going to react when they find out what she is, especially Curran.
Also, things are heating up with Curran and I'm so freaking here for it. When she comes home and he's sitting on her couch, waiting to welcome her home and made her coffee?? Gah. I'm a sucker for that shit and I need more!
Casee: I love, love, love Curran. I love how the relationship between the two of them is evolving. Andrews is extraordinary at getting Curran's emotions across the page, even though this series is strictly from Kate's POV. You never wonder what he's thinking because the series is so well written.
Holly: I love how she and Curran circle each other, and how well she takes care of the people she loves. I can't wait for you guys to finish the series. I'm all aflutter with anticipation.
Rowena: Curran wasn't my favorite person in Magic Bites, I actually didn't care for him all that much but that's not the case anymore. Seeing him circle Kate, trying to wear her down is just fantastic. I'm going to laugh so much when Kate finally says, "Please" and "Thank you". LMAO!
Casee: I also really enjoy the humor in these books. This series can be rather dark, so the humor really breaks things up. I really enjoyed the interaction between Kate and the guy that kept stealing the maps.
Rowena: Bran kept stealing the maps and I really liked the way that Andrews wrote his character. He was annoying and I wasn't expecting to like him or even be as affected as I was when he left, but I was. I loved the interactions between him and Kate and I loved how Kate made sure that he would be remembered by the witches. So good.
Casee: I wasn't expecting Bran to be as likable as he was. Kate's reaction at the end of the book just slayed me. I do love that Kate will do anything for the people she feels are hers to protect, even as she did get somewhat annoying. How can you not like loyalty and love like that? I couldn't wait for Curran to find out what she is. That scene won't disappoint.
Holly: I agree that Bran started out annoying, but really grew on me. I loved how his relationship with Kate developed. I think she saw a lot of herself in him. Prior to Julie, Derek and Andrea (and of course Curran) coming into her life, she was on the path to loneliness, too.
Casee: Are you going to continue to read the series, Wena?
Rowena: Heck yes!
Holly: Woot! I'm so glad you plan to continue.
Rowena: This book gets a 4.25 out of 5 from me. What about you guys?
Holly: I think this gets 3.75 from me. I like it, but it isn't one of the best in the series.
Casee: It gets a 4 from me. I really enjoyed getting immersed in this world.
Final Grades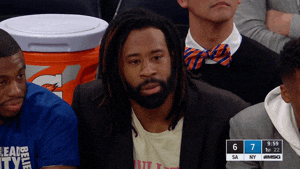 Casee: 4 out of 5
Holly: 3.75-4 out of 5
Rowena: 4.25 out of 5
Kate Daniels
Related Posts