Reviewer:
Ames & Rowena
Hook Shot
by
Kennedy Ryan
Series:
Hoops #3
Also in this series:
Hoops Holiday
,
Long Shot (Hoops, #1)
,
Long Shot
Publisher
:
Self-Published
Publication Date
: March 28, 2019
Format:
eBook
Source:
Kindle Unlimited
Point-of-View:
Alternating First
Cliffhanger:
View Spoiler »
No « Hide Spoiler
Content Warning:
View Spoiler »
Childhood Sexual Abuse, Rape, « Hide Spoiler
Genres:
Contemporary Romance
Pages:
401
Add It
:
Goodreads
Reading Challenges:
Rowena's 2019 GoodReads Challenge
Amazon
|
Barnes & Noble
|
The Ripped Bodice
|
Google Play Books
Series Rating:
A deeply emotional standalone romance set in the worlds of professional basketball and high fashion.

Divorced. Single dad. Traded to a losing squad.

Cheated on, betrayed, exposed.

My perfect life blew up in my face and I'm still picking up the pieces.

The last thing I need is her.

A wildflower. A storm. A woman I can't resist.

Lotus DuPree is a kick to my gut and a wrench in my plans from the moment our eyes meet.

I promised myself I wouldn't trust a woman again, but I've never wanted anyone the way I want Lo. She's not the plan I made, but she's the risk I have to take.

A warrior. A baller. The one they call Gladiator.

Kenan Ross charged into my life smelling all good, looking even better and snatching my breath from the moment we met.

The last thing I need is him.

I'm working on me.

Facing my pain and conquering my demons.

I've seen what trusting a man gets you.I. Don't. Have. Time. For. This.

But he just keeps coming for me.

Keeps knocking down my defenses and stealing my excuses one by one.

He never gives up, and now...I'm not sure I want him to.
Hook Shot is the third book in Kennedy Ryan's Hoops series and it features NBA Player, Kenan Ross and upcoming fashion star, Lotus Dupree. If you've read the previous books in this series, Long Shot, and Block Shot then you'll remember these two. Kenan is August's teammate and friend and Lotus is Iris' cousin.
Kenan and Lotus have been circling each other for two books now and Kenan's made no attempts to hide his interest in Lotus though Lotus has spent that time running away from Kenan. They both have reasons to not jump into a relationship but sometimes a relationship is inevitable, no matter how much you try to make it otherwise. These two are drawn to each other so this book tackles how they figure things out. They're both dealing with a lot of emotional things but they also really want to be with each other and this book shows us all of it.
Rowena: I read this book in one day so it's safe to say that I was invested in both Kenan and Lotus' romance. I am going to try really hard not to fangirl in this review but I make no promises.
I really liked this one. Like, really, really liked this one. What did you think?
Ames: Like you, I really, really enjoyed this book. It was exactly what I wanted for Kenan and Lotus. The intensity of their feelings for each other was so delicious. This book, even though it covered some heavy topics, handled the romance and feelings so beautifully. Plus it doesn't hurt that Kenan and Lotus were just awesome characters who really knew themselves. I was just so happy reading this book. I want a Kenan of my own.
Rowena: Same. Kenan was amazing. Shit, I wouldn't mind a Lotus of my own either. She was freaking fantastic! I loved how hard she worked to overcome her emotional issues.
I am such a huge fan of Kennedy Ryan's just by reading the books in this series and I have loved each of them. Kenan and Lotus' story hit me in every single feel in my body and I loved every minute of reading their story. I thought Kennedy Ryan did a great job of including both Kenan and Lotus' personal struggles to their budding romance. She wove it into their romance and I really loved that they were able to help each other get better, for themselves and for each other.
Lotus was the bomb. She was strong in a way that I don't think I could ever be and she was also a really good person. I loved reading about her voodoo magic abilities and I really loved the way that she loved Kenan. She wasn't perfect but she acknowledged her faults and worked hard to become better for herself but to also be better for Kenan. I think I loved how smart and strong she was. She didn't let anyone come for her and she stood her ground when something was wrong. The way she went for Chase and Bridget and had them by the throat by just using her words?? I loved it. I loved it so much.
I also really loved the way that Kenan was so forthright about what he was feeling for Lotus and how steadfast he was with his feelings. I loved seeing him work through each of the problems that he faced, trying to hold everything together and still be there for both of the two girls that he loved.
They were just a really good team. I loved that Lo took one for the team so that Kenan could fix his family. I mean, talk about strongwilled and compassionate.
This book was just too freaking good. Gah.
Ames: I want to grow up to be just like Lotus! She was a very strong character and I like how she let Kenan know she didn't need his protection but once she realized that he got that about her, she let him still show that protective side. And she was so unselfish! The stuff Kenan was going through with his ex and daughter, Lotus was so secure in herself that she was ok with him prioritizing his daughter. She sets the bar for heroines for me. I liked the voodoo stuff too. The rainbows? I thought that was interesting and Mimi was a great character. And what Lotus has overcome from her past? The way KR wrote all of that was very well done. Nothing titillating but a great message about overcoming and surviving.
This book was so freaking good. I don't want to be fangirly but I'm just going to agree with everything you say because I agree 100%. What got me too was how Kenan and Lotus communicated with each other – so that just made their decision to be friends and take it slow that much more juicy because they wanted each other so much. I loved that slow burn. It was hot. And I laughed over Lotus and It Never Entered My Mind. LOL The way they teased each other was genuine. The dialog, the friendships, New York as a setting, the family drama…it was all well done.
Rowena: I agree. This book was just well done, period.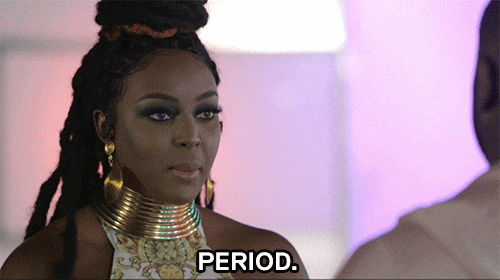 There wasn't much that I didn't enjoy in this book besides the obvious things (Lotus' scene when she was 12, Bridget's bitch ass in every scene she was in, etc…) so this one gets 4.75 out of 5 from me, what about you?
Ames: I thought the scene when Lotus was twelve was handled very well. I gauge a book as a 4.75 or 5 if it makes me cry and as much as I enjoyed this book it didn't make me cry. I was invested but that pivotal scene at the end didn't even get me choked up. I think I was a bit annoyed at Iris's doubt. Lol So I'm still giving Hook Shot a 4.5. A solid read that I highly recommend. I recommend the whole series!
Final Grades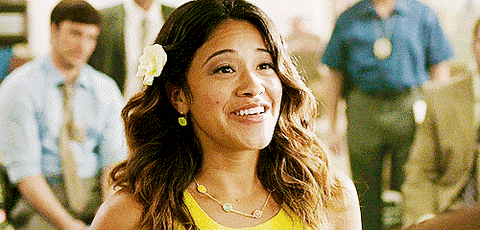 Ames: 4.5 out of 5
Rowena: 4.75 out of 5
Hoops
Related Posts