Reviewer:
Casee, Holly, & Rowena
Magic Bites
by
Ilona Andrews
Series:
Kate Daniels #1
Also in this series:
Magic Shifts
,
Magic Shifts
,
Magic Binds
,
Magic Bites
,
Magic Strikes
,
Iron and Magic
,
Magic Triumphs
,
Magic Bleeds
,
Magic Burns
,
Magic Strikes
,
Magic Slays
,
Gunmetal Magic
,
Magic Rises
,
Magic Strikes
,
Magic Mourns
,
Magic Bleeds
,
Magic Dreams
,
Magic Slays
,
Gunmetal Magic
,
Magic Gifts
,
Magic Rises
,
Magic Tests
,
Magic Stars
,
Magic Shifts
,
Magic Steals
,
Magic Breaks
,
Magic Breaks
,
Iron and Magic
,
Magic Binds
,
Magic Triumphs
,
Magic Triumphs
,
Magic Claims
Publisher
:
Ace
Publication Date
: March 29, 2009
Format:
eBook
Source:
Purchased
Point-of-View:
First
Genres:
Urban Fantasy
Pages:
386
Add It
:
Goodreads
Reading Challenges:
Casee's 2019 GoodReads Challenge
,
Casee's 2019 TBR Challenge
,
Holly's 2019 GoodReads Challenge
,
Holly's 2019 TBR Challenge
,
Rowena's 2019 GoodReads Challenge
,
Rowena's 2019 TBR Challenge
Amazon
|
Barnes & Noble
|
The Ripped Bodice
|
Google Play Books
Series Rating:
New York Times bestselling author Ilona Andrews invites you to experience the first novel in the "intriguing world" (Locus) of Kate Daniels with this special edition of Magic Bites...

Kate Daniels is a down-on-her-luck mercenary who makes her living cleaning up magical problems. But when Kate's guardian is murdered, her quest for justice draws her into a power struggle between two strong factions within Atlanta's magic circles. Pressured by both sides to find the killer, Kate realizes she's way out of her league—but she wouldn't want it any other way…

This special edition includes in-depth information about the world of Kate Daniels, with descriptions of its characters and factions. Explore Kate's Atlanta like never before with answers to FAQ and a quiz to find your place there. And don't miss the prequel story "A Questionable Client," as well as scenes of events in Magic Bites from Curran's point of view.
Magic Bites is the first book in Ilona Andrews' wildly popular Kate Daniels series. The world was once filled with magic, until technology came and drown it out. Now magic has returned in waves, killing tech and causing strange happenings. They call this the Shift.
Here we're introduced to Kate in post-shift Atlanta as she tries to discover who murdered her guardian.
Holly: I have to be honest, this isn't a great introduction to the series. I feel it's necessary to the world-building and to establish Kate's position in Atlanta and her relationship with Curran and the Pack, but it's pretty slow and bogged down with a lot of info.
Rowena: I didn't even read the blurb before starting this book, I only know what I've read about the series as a whole on Twitter and around Blog Land but yeah, I agree with Holly. There were times in the first half of the book where I was bored to tears with what was going on…which was a whole lot of nothing. I didn't understand what was going on, only that Kate was trying to find her guardian's killer in a world that didn't make a lick of sense to me. Once I got over that beginning hump and Curran comes on to the scene, things pick up and I started to piece together a little understanding so I didn't hate the entire thing but yeah, that beginning was boring af.
I will say that the second half really takes off and I'm curious as hell to see where the next book takes us and I'm excited to see it all. I really loved Kate and Curran and Derek. They were freaking great.
Casee: I am definitely going to continue with the series, but I was bored to death while listening to this book. If I had tried to read it instead of listening to it, I never would have finished it. There were parts that I actually enjoyed, but I mostly found it boring and tedious. The only reason I continued on was because I've heard that this book is necessary to read if you're planning on continuing the series.
What did you think of Kate? I found her annoying at the beginning.
Rowena: I thought both her and Curran were annoying at first but that changed over the course of the book. Kate is badass and I loved that she had a soft heart for those in need of help…when she wouldn't let Curran harm Derek? She won me over completely.
Holly: I agree, both Kate and Curran were annoying at first. As the book went on they improved. It's funny to go back now and read where they started from. Especially after reading Curran's POV.
Rowena:Did you guys think that Crest was the bad guy? I did. LOL.
Holly: No, I never thought Crest was the bad guy. I pegged the real villain right away. I still liked watching Kate puzzle it out.
Casee: I didn't think Crest was the bad guy because that would have been too easy. That was the only reason. I also had no idea who it was.
Holly: Although the beginning of this book moves slow, I can't deny the attraction to the world. Kate, Curran, Derek and others really come to life, especially in later books. I can't wait for you guys to read the rest.
Rowena: I'm not going to lie, for a huge chunk of this book, I looked like this while reading: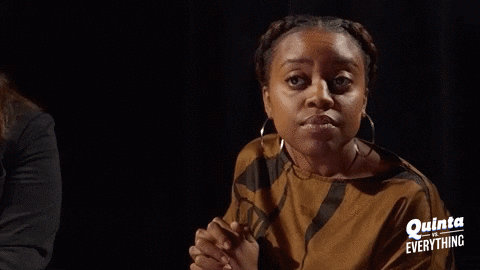 I was confused with all of the magic short-circuiting cars and phones and then vampires being actual undead and the bad guys, it's a really different paranormal world than I'm used to and by the end of the book, I was here for it. I didn't blink at the exploding creatures and Kate cutting creatures heads off and taking them back to her kitchen to investigate them. I was one with this world and seriously, I'm looking forward to digging into this world some more.
Even with the really slow beginning, I enjoyed this one but not nearly as much as I thought I was going to with all of the Kate Daniels love this series gets every damn where. Still, this gets 3 out of 5 stars from me. What about you guys?
Holly: Had I not had so many others telling me this series was amazing, I'd probably never have continued after this book. I do think the events here are necessary to what's coming, though, so I'm glad you guys read it.
It gets 3 out of 5 from me, too.
Casee: This book was basically an info dump. I've been meaning to read it and I'm glad I did because I'm looking forward to continuing on. Despite being yawn inducing, I could definitely see the potential when I was finished reading.
I also give it a 3 out of 5.
Final Grades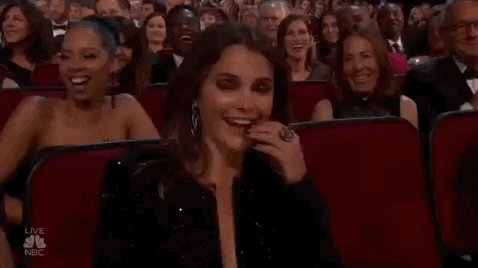 Casee: 3 out of 5
Holly: 3 out of 5
Rowena: 3 out of 5
Kate Daniels
Related Posts