Reviewer:
Holly & Rowena
Three Little Words (Bridesmaids Behaving Badly #3)
by
Jenny Holiday
Series:
Bridesmaids Behaving Badly #3
Also in this series:
One and Only (Bridesmaids Behaving Badly #1)
,
It Takes Two (Bridesmaids Behaving Badly #2)
,
Merrily Ever After (Bridesmaids Behaving Badly, #2.5)
Publisher
:
Forever
Publication Date
: January 29, 2019
Format:
eARC
Source:
NetGalley
Point-of-View:
Alternating Third
Genres:
Contemporary Romance
Pages:
384
Add It
:
Goodreads
Reading Challenges:
Holly's 2019 GoodReads Challenge
,
Rowena's 2019 GoodReads Challenge
Amazon
|
Barnes & Noble
|
The Ripped Bodice
|
Google Play Books
Series Rating:
Gia Gallo is officially in bridesmaid hell. Stranded in New York with her best friend's wedding dress, Gia has six days to make it to Florida in time for the ceremony. And oh-so-charming best man Bennett Buchanan has taken the last available rental car. Looks like she's in for one long road trip with the sexiest - and most irritating - Southern gentleman she's ever met...

Bennett's pretty sure that if there was ever a woman to break his "no flings" rule, Gia would be it. Sure, she's stubborn. She's also funny, smart, and the attraction between them is getting hotter with every state line they cross. While Bennett doesn't do casual, Gia doesn't do "relationships." But if they break the rules, this unlikely pair might discover that their impromptu road trip could turn out to be the best ride of their lives.
Three Little Words is the third book in Jenny Holiday's Bridesmaids Behaving Badly series and it features the last woman standing, Gia Gallo as she road trips her way to her own happy ending with Noah's best friend, Bennett Buchanan. Holly and I both got the book for review, so we decided to review it together.
Rowena: Alright Holly, let's do this. What did you think?
Holly: I hated it. I can't believe you forced me to read this awful book.
J/K
It was great. It was a quick, light read but really dealt with some darker themes. I loved Bennett so much. He was such a nice guy. What about you?
Rowena: Haha, I was going to say….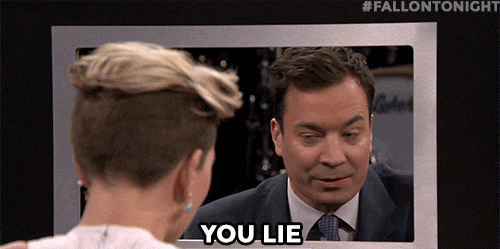 I adored this book. I adored this series, really. It was just such a feel-good bunch of books that really worked for me. I loved the friendships between all of the girls and the heroes that fall in love with them were no slouches either. Bennett and Gia were wonderful together and I loved seeing them come together the way that they did. In the beginning, we see Gia acting low key crazy at the airport and having read the other books in this series, that took me by surprise because the Gia that I knew from those books would not have been crazy like that…but then again, I was seeing Gia through the eyes of the people that loved her so it was different. What did you think of Gia right off the bat?
Holly: Since I didn't read the other books in the series I didn't have any expectations going in. I'm not going to lie, Gia turned me off in the beginning. Truthfully, I never really felt connected to her. My heart hurt for her at times, but I wasn't really invested in her as a character. That's not to say I didn't like her, because I did. Her snark and attitude had me laughing, and I loved how sharp she was. Every time she spouted off some simple fix for what seemed to be giant problems for people, it made me smile. I guess I just didn't really connect with where she was at in her life.
Rowena: I get that, especially because I had the same thoughts and I loved Gia. I was a bit disappointed that I connected with her character more in the other books but when Gia stops acting like a freaking brat, I was glad and really loved seeing her get her shit together.
Holly: What about Bennett? Did you love him? How did he compare to the other heroes from this series?
Rowena: Bennett was the bomb. I loved him in Wendy's book and was super excited when I found out that he was Gia's hero. He completely lived up to my expectations of him and my heart hurt for him when Gia takes him to Charleston because seeing him deal with the shit that was never fixed in his life made me all soft for him. He really turned his life around and seeing the guy that he was after everything he lived through just made him the freaking best.
Holly: Oh man, I got all melty for Bennett after they went to Charleston. He was such a stand-up guy. I wanted to see things work out for him. I'm glad he ended up with Gia and that she took such good care of him.
Rowena: Do you think that you'll read the other books in this series?
Holly: I definitely want to read Wendy's book. I'm not sure about the others. I don't not want to read them, I'm just not as interested in them as I am Wendy.
Rowena: Honestly, there was a lot for me to love. I loved seeing everyone again and I loved seeing Bennett up close and personal. I also really loved how Gia and Bennett help each other with their individual problems and I'm not going to lie, I wanted Bennett to cook for me after finishing this book. I just know he'd be the bomb. I totally give this 4.5 out of 5, what about you?
Holly: I enjoyed the book overall. Gia wasn't my favorite, and I wasn't that invested in the other couples since I didn't read any of the other books, but the friendships the girls (and the guys) had and the way Bennett was made the book for me. I'm giving it 3.75 out of 5.
Final Grades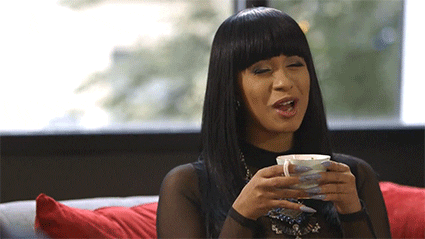 Holly: 3.75 out of 5
Rowena: 4.5 out of 5
Bridesmaids Behaving Badly
Related Posts