Reviewer:
Rowena
Save the Date
by
Carrie Aarons
Publication Date
: June 22, 2018
Format:
eBook
Source:
Kindle Unlimited
Point-of-View:
Alternating First
Genres:
Contemporary Romance
Pages:
230
Add It
:
Goodreads
Amazon
|
Barnes & Noble
|
The Ripped Bodice
|
Google Play Books
You know that pact you make with your childhood best friend of the opposite sex? The one where, if you're both still single, lonely and hopeless at thirty, you'll marry each other?

This is the story about what happens when you hit the big three-oh and have to make good on that pinky promise.

Personally, I think love, romance and all of that nonsense is a crock of, well, you know. And Reese Collins, the boy who used to put worms in my hair at backyard barbecues, knows that better than anyone.

But when he moves to the same city I've happily, and singly, inhabited for years, memories of oaths past resurface. Reese is like a dog with a bone; a really hot dog and that bone just happens to be me.

He won't stop hounding me, and the crazy thing is, my frigid, traitorous heart is starting to cave. For my best friend.

It seems so far off, when you're a kid playing Monopoly in your treehouse. But when that clock strikes midnight on your thirtieth birthday, and you're standing alone in front of a grocery store-bought cupcake, a childhood deal to walk down the aisle doesn't seem so silly anymore.
Carrie Aarons has been on my TBR pile for years and I've been meaning to try her stuff out long before now but I kept getting distracted with other books so when I came across this book on Kindle Unlimited, I knew that I wanted to give it a go. While this wasn't the worst book that I read last month, it's one of them. I just didn't connect with the story, the characters, and I thought the heroine was immature AF.
So this story is about two best friend's who made a pact when they were fifteen that if they weren't married by the time that they turned 30, they would marry each other. Sounds like an awesome premise, don't you think? I am all about best friends falling in love with each other and I'm even more on board the childhood pact made good on when they're adults. I was pretty excited to jump into this one because the cover is gorgeous, it's got one of my favorite tropes working for it but…too bad the story itself didn't work for me.
Erin Carter and Reese Collins have been best friends since they were kids. Reese has had a thing for Erin all these years but because he knew she wasn't ready for him and his feelings, he's kept a tight lid on them all these years. Throughout their lives, they've kept in constant contact with each other even though Reese hasn't lived in their hometown for years and years. The year that they turn 30, Reese moves back home and decides that now is their time. When the pact is brought up, Reese is adamant that they get married. Erin has some reservations. Erin doesn't believe in true love and she doesn't want to ruin what her and Reese have. Those nerves and reservations stem from her parent's divorce and how her mother has never recovered from her father leaving her. Mind you, it's only been a few years and her parents got divorced when Erin was a grown ass woman. Her father just didn't love her mother anymore so he left. They had a great marriage up until it ended. There was no abuse, no cheating so I didn't understand Erin's deep-seated fear of marriage to her best friend.
On the other hand, I also didn't understand Reese's drive to make Erin his wife. It felt like he was in such a rush to marry Erin by the time that they were 30 and I didn't understand why. Sure, he's known how he felt for Erin since they were 15 but she didn't know. He never once told her and then once he springs all of this marriage pact business on her, it felt like he was moving super fast to force the issue…and Erin's sister was all for it. She says to Reese in the book that they needed to force Erin to do things or she'll never do it. I just felt like if you need to force someone to be with you, maybe you shouldn't be with them.
The other thing that I didn't really care for was how immature Erin was. I just didn't care for her attitude. So her and Reese become a thing and she agrees to become his wife but then she starts getting cold feet about that decisions and instead of being up front with her best friend, she holds it all in until everything blows up out of proportion and I was sitting there like…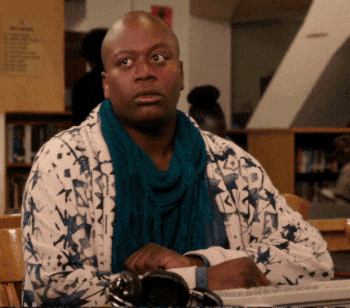 My heart did hurt for Erin's sister and everything that she went though. I loved seeing Reese be there for the family as best as he could and seeing him bond with Erin's niece. I also really liked the friendship that sparked between Reese and his doctor friend. Aside from that stuff though, I just, felt very meh about it all. I didn't feel very invested in what was going on, I didn't connect with the story. The way that it was written didn't really grip me. I felt like the story was being told to me. I didn't feel a part of it, if that makes any sense. A good story will grab me by the throat and pull me along with the story but I didn't feel that way while reading this. It had some good stuff and even the promise of greater things but for the most part, it wasn't for me.
Grade: 2 out of 5
Related Posts