Reviewer:
Rowena
Seduction of a Highland Lass (McCabe Trilogy, #2)
by
Maya Banks
Narrator:
Kirsten Potter
Series:
McCabe Trilogy #2
Also in this series:
In Bed with a Highlander
,
In Bed with a Highlander
,
Never Love a Highlander
,
Seduction of a Highland Lass
,
In Bed with a Highlander (McCabe Trilogy, #1)
,
Never Love a Highlander (McCabe Trilogy, #3)
Publisher
:
Ballantine
Publication Date
: September 27, 2011
Format:
Audiobook
Source:
Purchased
Point-of-View:
Alternating Third
Genres:
Historical Romance
Pages:
323
Add It
:
Goodreads
Amazon
|
Barnes & Noble
|
The Ripped Bodice
|
Google Play Books
Series Rating:
Maya Banks, the New York Times bestselling author of romance and romantic suspense has captivated readers with her steamy Scottish historical novels, perfect for fans of Julie Garwood. In Seduction of a Highland Lass, an indomitable Highland warrior is caught between loyalty and forbidden love.

Fiercely loyal to his elder brother, Alaric McCabe leads his clan in the fight for their birthright. Now he is prepared to wed for duty, as well. But on his way to claim the hand of Rionna McDonald, daughter of a neighboring chieftain, he is ambushed and left for dead. Miraculously, his life is saved by the soft touch of a Highland angel, a courageous beauty who will put to the test his fealty to his clan, his honor, and his deepest desires.

An outcast from her own clan, Keeley McDonald was betrayed by those she loved and trusted. When the wounded warrior falls from his horse, she is drawn to his strong, lean body. The wicked glint in his green eyes ignites a passion that will follow them back to Alaric's keep, where their forbidden love draws them deeper into the pleasures of the flesh. But as conspiracy and danger circle closer, Alaric must make an impossible choice: Will he betray his blood ties for the woman he loves?
Seduction of a Highland Lass is the second book in the McCabe Trilogy by Maya Banks and holy cow, what a freaking romance! There were times when I wanted to punch both Ewan and Caelen in the junk in the beginning of this book but by the end, I was back to loving them so all is well in the McCabe world.
In my opinion, this was a well-written romance. There was a good balance of romance, suspense and a cast of characters that I couldn't get enough of. I spent a good chunk of this book trying to figure out how Alaric and Keeley were going to end up together. The way that Maya Banks brought them together was magic. I was wrapped up from beginning to end, ask Holly, she has the text messages to prove it.
Alaric McCabe is the middle McCabe brother and when his older brother Ewan married Mairin Stuart, the pending alliance between their clan and the McDonald clan gets thrown in the air so in an effort to keep the peace and bring the alliance together, Alaric steps up to do his duty for his clan. He is to marry Rionna McDonald and align their clans. Alaric will take over as Laird of the McDonald's after the birth of their first child and join their armies together once they go to war against Duncan Cameron. Alaric doesn't want to get married but he'll do his duty for his clan. He meant to keep his word and was on his way to the McDonald clan to handle his business when he's set upon by the enemy and he's injured. His horse takes him away and helps him escape and he finds himself at the healing mercy of a young woman.
Keeley McDonald was cast out of her own clan by the Laird's family and she's been on her own for quite a long time. She's a healer so she makes money when people come to her to cure their ails. She lives a lonely existence and is more than a little surprised when an injured warrior shows up on her doorstep being dragged along by his horse. There's no choice to make, Keeley has to heal this stranger and heal him she does.
By the time that Alaric's brothers find him, he's on the mend but not out of the woods and instead of being grateful that Keeley has taken Alaric in and is healing him as best as she can, they light into her like she's a common criminal and I get that they're worried about their brother and don't trust Keeley but dude, fucking relax and find out what happened before jumping down her throat at every turn. It bugged the hell out of me because not only do they treat her like shit, they kidnapped her and forced her to become their clan's healer without so much as a, please.
The MacCabe men brought nothing but trouble to Keeley's life but man did I love the protectiveness that the women of the clan showed her and after going for so long without a clan at her back, when Gannon says, "I'm glad you're here too, Keeley McCabe" I was in tears.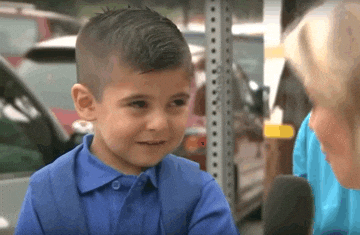 I was kind of anxious, trying to figure out how they could possibly end up together with Alaric not wanting to go back on his word. The angst was real! I kept texting Holly trying to figure out how in the world things were going to work out, and I had hella theories going on but I should have had more faith in Maya Banks because she handled the entire thing in a way that I was completely satisfied with. I cried throughout most of the second half of the book. Seeing both Alaric and Keeley love each other and know that they can't be together. Keeley trying to keep her distance so that she could walk away from him when the time came. Alaric's heart breaking when Caelen brought Keeley to him one last time. I was a mess but holy cow did it all come together so nicely.
This book was everything that I wanted it to be and more than I was expecting. Emotionally, this book grabbed me by the throat and didn't let up. I loved that Keeley found a home for herself with a clan that loved and supported the hell out of her. She got the family she craved and I was so happy for her. Gah, this book was so good and it's not getting a 5 star rating from me because I had deduct some stars for the asshole behavior of both Ewan and Caelen in the beginning.
Grade: 4.75 out of 5
McCabe Trilogy
Related Posts