Last week, Rowena listed 5 2018 releases she's surprised she hasn't read yet. Casee and I decided to list ours, as well. Rowena listed Getting Schooled by Emma Chase and Hot Dad by Whitley Cox, and those are on my list as well. Here are five more: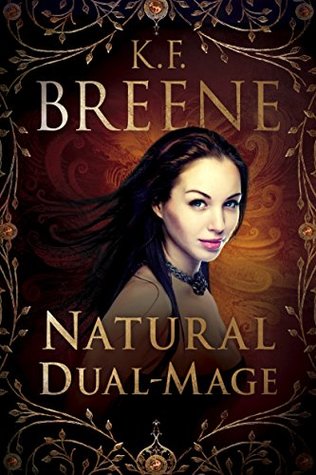 Natural Dual-Mage (Magical Mayhem #3) by K.F. Breene
Released on June 26, 2018
Publisher: Self Published, K.F. Breene
Genres: Urban Fantasy, Romance
Pages: 394
The seat-gripping conclusion to the #1 bestselling Magical Mayhem trilogy!

One thing has become perfectly clear: The Mages' Guild won't stop coming for me until I am either under their control, or dead.

So rather than wait to be cornered…I'm going to take the fight to them.

But Emery and I can't do it alone.

We have to assemble enough power in the magical world to rip the Guild off of their high horse. And to do that, we'll need the shifters as well as the vampires.

Except, shifters and vampires would rather kill each other than work together. And after a surprise run-in with a strangely powerful goblin, my world is slapped sideways.

If I can't learn the strange new power I totally-didn't-steal-because-it-wasn't-my-fault, and can't get arch nemeses to work together for the common good, the Guild will finally have their prize. Me.

This epic adventure will leave you breathless!
I absolutely adored the first book in this trilogy, Natural Witch, and I also enjoyed book 2, Natural Mage, which left off on somewhat of a cliffhanger. So I was ALL ABOUT getting my hands on this book. I preordered it, downloaded it the second it was available and…never even opened it. I keep saying I'm going to start it, but have I? Nope.

Whiskey Sharp: Jagged (Whiskey Sharp #2) by Lauren Dane
Released on March 27, 2018
Publisher: HQN
Genres: Contemporary, Romance
Pages: 352
Vicktor Orlov took one look at the wary gaze and slow-to-trust personality of the deliciously sexy and fascinating Rachel Dolan and knew he wanted more than just a casual friendship. But as a natural protector, he also knew bossiness and overprotective maneuvering would push her away rather than draw her close. He'll use every tool in his easygoing arsenal to convince her to take a chance on them.

Rachel's flourishing new career as a tattoo artist has brought color back into a life previously damaged by a series of bad choices and violence. She knows she can trust Vic—it's herself she's not sure of. She doesn't want to be caged or controlled. Doesn't want to be protected so much she has no ability to make her own choices.

And damn if the man doesn't know it.

When Vic finally drops all pretenses of "just friends" and focuses all his careful affection and irresistible seduction on her, Rachel knows she's falling hard for the laid-back pretty-boy Russian she discovers has a relentlessly steel spine when it comes to her.

And she can't resist.
When I finished Whiskey Sharp: Unraveled, I was dying for Victor and Rachel's book (mostly because I was dying for more Rachel..she was so intriguing in the first book!). I requested the ARC as soon as it came up on NetGalley and…it's been sitting on my Kindle ever since. I don't know why I haven't read it yet. I really need to get my butt in gear.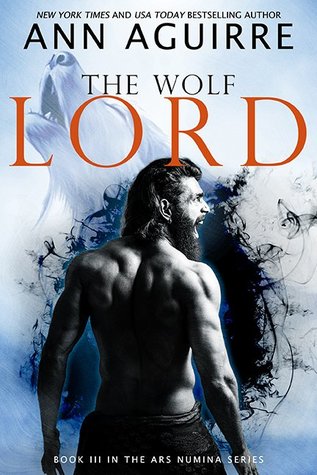 The Wolf Lord (Ars Numina #3) by Ann Aguirre\
Released on March 14th 2018
Publisher: Self Published, Ann Aguirre
Genres: Fantasy, Romance
Pages: 324
Roguish. Reckless. Unreliable.

Raff Pineda has a certain reputation among the Animari. He's the one to call if there's a party starting, not the man to rely on when all hell breaks loose. Though he's nominally the leader of the Pine Ridge pack, he defers to his second on the tough calls. Raff prefers to live fast and hard and keep his heart hidden, but a certain Eldritch princess won't fall for his usual tricks, and their contract political marriage may be anything but convenient.

Ambitious. Elegant. Isolated.

Princess Thalia Talfayen may not have been raised by a witch in a tower, but she's spent the last few decades locked up for a failed insurrection. Plotting and scheming comes naturally to her; personal connections do not. Since she's come this far in her unstoppable quest to claim the silver throne, she won't hesitate to do whatever it takes to unite her people, even if that means giving herself to the big bad wolf…
This series is really intriguing and I've been wanting Thalia's book since the first one came out. Yet here it sits, unread.

Speakeasy (True North #5) by Sarina Bowen
Released on May 29, 2018
Publisher: Self Published, Sarina Bowen
Genres: Contemporary, Romance
Pages: 452
Sometimes you fall for Mr. Right. And sometimes for Mr. Right Now…

May

Did you hear the one about the girl who walks into a bar and catches her live-in lover kissing someone else? No? You're the only one in town who missed it.
Luckily Alec is there to wrap me up in strong arms and carry me out the door before things get too ugly. And that's not all Alec is good at. Our unexpected chemistry makes him the perfect rebound guy.

Alec

I should know better than to hook up with my rival's little sister, but the fiery look in May's eyes really turns my crank. She needs cheering up, and I'm just the guy for the job.

It's not like I'll fall in love. Not even after a string of scorching hot trysts, and the realization that we're good at the same things: wild nights and familial disappointment. I don't do love, never have, never will. So this is the perfect arrangement, for both of us.

Nobody would approve, but nobody has to know…
I really loved May in the previous books and really wanted her to get her own story. When it was released, I had some misgivings because I thought May was gay, and I expected her love interest to be female. I'm sure Bowen did a great job of writing the story, but I've kind of had a block up about it anyway. I know I just need to start it and I'll be sucked in, but I can't seem to make myself open it.

Wicked and the Wallflower (The Bareknuckle Bastards #1) by Sarah MacLean
Released on June 19, 2018
Publisher: Avon
Genres: Historical, Romance
Pages: 416
When Wicked Comes Calling…

When a mysterious stranger finds his way into her bedchamber and offers his help in landing a duke, Lady Felicity Faircloth agrees—on one condition. She's seen enough of the world to believe in passion, and won't accept a marriage without it.

The Wallflower Makes a Dangerous Bargain…

Bastard son of a duke and king of London's dark streets, Devil has spent a lifetime wielding power and seizing opportunity, and the spinster wallflower is everything he needs to exact a revenge years in the making. All he must do is turn the plain little mouse into an irresistible temptress, set his trap, and destroy his enemy.

For the Promise of Passion…

But there's nothing plain about Felicity Faircloth, who quickly decides she'd rather have Devil than another. Soon, Devil's carefully laid plans are in chaos, and he must choose between everything he's ever wanted…and the only thing he's ever desired.
I really love Sarah MacLean's books and I usually read them as soon as they're released. Yet this one is languishing in my TBR pile.
Related Posts