Reviewer:
Rowena
Under Control (Boston Fire, #5)
by
Shannon Stacey
Series:
Boston Fire #5
Also in this series:
Heat Exchange
,
Controlled Burn
,
Heat Exchange
,
Controlled Burn
,
Fully Ignited
,
Fully Ignited
,
Controlled Burn
,
Hot Response
,
Hot Response (Boston Fire, #4)
,
Under Control
Publisher
:
Carina Press
Publication Date
: August 28, 2018
Point-of-View:
Third
Genres:
Contemporary Romance
Pages:
384
Add It
:
Goodreads
Amazon
|
Barnes & Noble
|
The Ripped Bodice
|
Google Play Books
Series Rating:
When faced with the opportunity to change shifts while staying in the same house, veteran firefighter Derek Gilman jumps at the chance. His new schedule means not working Saturdays, which means more time to spend with his two kids. His divorce may have been amicable, but being a firefighter and a single dad is a lot to juggle. And when fate brings a gorgeous, wealthy woman into his life, he's pretty sure he can't handle more than he already is.

Olivia McGovern loves plans. She planned to start her own business and planned its growth. It's earning her seven figures now, but her personal life simply doesn't exist. Getting trapped in a broken elevator figures in exactly nowhere, and freaking out in front of a sexy firefighter definitely isn't on the agenda. Especially not one with two kids and an ex.

What would have been a random incident with an attractive stranger becomes something more when a charity event brings them back together. They're from different sides of the tracks, literally—with friends, family and careers to consider. But as Derek and Olivia are discovering, chemistry doesn't allow for plans, and love doesn't bother with logistics.
Under Control is the fifth book in the Boston Fire series by Shannon Stacey and it features firefighter Derek Gilman and newcomer Olivia McGovern as they fall in love with each other. Their story starts when they're stuck in an elevator together and Derek helps Olivia with her not quite but maybe a little ankle injury. There's an attraction on both sides but nothing comes of it because Olivia had to rush off after she was saved and Derek was still in the elevator but luck would be on their side when she shows up for a charity meeting and Derek is there too.
One of my favorite things about this series is that Shannon Stacey is writing romances for the everyday person and I'm so here for it. I mean sure, Olivia is a little richer than anyone that I know but I thought that her relationship with Derek, who has money worries and problems that I can totally relate to was a good one. I loved seeing them figure their shit out together. Olivia has issues with divorce and the baggage that comes with it, which is completely understandable given her family dynamic and seeing her try to figure her way through dating a man who shares custody of two kids with his ex-wife made for an interesting romance.
I loved seeing Derek try to find a balance in the early days of his relationship with Olivia and being there for his kids and their insecurities about their Mom's big news. There was a lot of internal things these characters battled in this book and I thought Stacey did a wonderful job of weaving Derek's life with Olivia's and I love a straight up contemporary romance, which is what this was.
It was so easy for me to fall right back in with these characters. I enjoyed seeing the guys from the other books and seeing the girls get their gossip on with each other so that was fun though there were times when I thought a bunch of guys at a Red Sox games talking about buying engagement rings was a bit cheesy. Still, this book was a great addition to the Boston Fire series and I'm super excited for Grant's book. This is what I look like, waiting on Grant's book…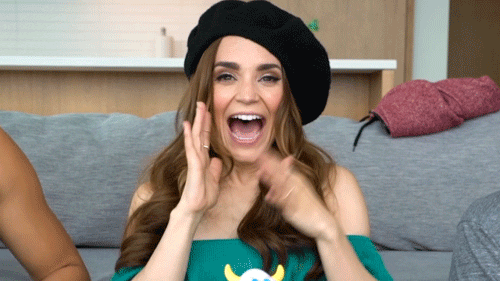 Overall, this was a solid romance and it left me satisfied that Derek finally got his happy ending. Olivia was a great match for Derek and I was super thrilled with how things turned out for them. I enjoyed getting to know Derek's kids, seeing all of my other Boston Fire friends and there's still much to look forward to so woot, you did great Shannon Stacey!
Grade: 4 out of 5
Boston Fire
Related Posts