Sunday Spotlight is a feature we began in 2016. This year we're spotlighting our favorite books, old and new. We'll be raving about the books we love and being total fangirls. You've been warned. 🙂
I'm going to be completely honest with you. I had never read anything by Alyssa Cole before and what drew me to this book was the heroine's dress. I want that dress. It's a gorgeous dress and so is the heroine so that colorful cover with the gorgeous people and the pretty dress is what brought this book onto my radar. Then I read the blurb and yeah, it sounds like all kinds of fun and the early reviews have been pretty good so count me all the way in.
A Duke by Default (Reluctant Royals, #2)
by
Alyssa Cole
Series:
Reluctant Royals #2
Also in this series:
A Duke by Default (Reluctant Royals, #2)
Publisher
:
Avon
Publication Date
: July 31, 2018
Genres:
Contemporary Romance
Pages:
384
Add It
:
Goodreads
Amazon
|
Barnes & Noble
|
The Ripped Bodice
|
Google Play Books
Award-winning author Alyssa Cole's Reluctant Royals series continues with a woman on a quest to be the heroine of her own story and the duke in shining armor she rescues along the way

New York City socialite and perpetual hot mess Portia Hobbs is tired of disappointing her family, friends, and—most importantly—herself. An apprenticeship with a struggling swordmaker in Scotland is a chance to use her expertise and discover what she's capable of. Turns out she excels at aggravating her gruff silver fox boss…when she's not having inappropriate fantasies about his sexy Scottish burr.

Tavish McKenzie doesn't need a rich, spoiled American telling him how to run his armory…even if she is infuriatingly good at it. Tav tries to rebuff his apprentice, and his attraction to her, but when Portia accidentally discovers that he's the secret son of a duke, rough-around-the-edges Tav becomes her newest makeover project.

Forging metal into weapons and armor is one thing, but when desire burns out of control and the media spotlight gets too hot to bear, can a commoner turned duke and his posh apprentice find lasting love?
Order the Book:
AMAZON || BARNES AND NOBLE || KOBO
Excerpt
What was he doing? With his apprentice? In the courtyard?

She was right to pull away from him. "I'm sorry," he said, yanking his hand
back.

"You should be," she said. "I have very sensitive skin." Then she pressed up on her toes and kissed him.

The kiss was not what he'd imagined. Because, of course, he'd imagined kissing her, and in his mind she had been aggressive and take charge, pulling him down and wrapping her legs around him. But this kiss was hesitant, though she'd initiated it, soft and just a whisper of sensitive skin rubbing over sensitive skin as if she was prepared to pull away and run off at any second.

Can't be having that, can we?

Tav's arms slipped around her waist and pulled her up flush against him.

From the book, DUKE BY DEFAULT. Copyright ©2018 by Alyssa Cole. Reprinted by permission of Avon Books, an imprint of HarperCollins Publishers.
Well, hello there Tav. Got me over here looking like: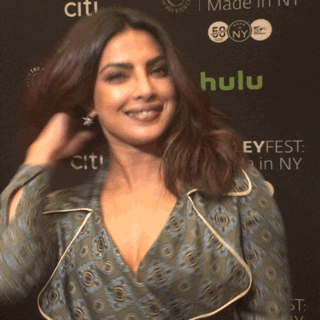 Reluctant Royals
Giveaway Alert
We're giving one lucky winner their choice of one of our Sunday Spotlight books. Use the Rafflecopter widget below to enter for one of this month's features.
Sunday Spotlight: July 2018
Are you as excited for this release as we are? Let us know how excited you are and what other books you're looking forward to this year!
About the Author
Alyssa Cole
WEBSITE || TWITTER || GOODREADS
Alyssa Cole is a science editor, pop culture nerd, and romance junkie who splits her time between fast-paced NYC and island-paced life in the Caribbean.

In addition to writing, she has hosted a romance book club and taught romance writing at the Jefferson Market Library in NYC. When she's not busy writing, traveling, and learning French, she can be found watching cat videos on the Internet with her real-life romance hero.
Related Posts