Sunday Spotlight is a feature we began in 2016. This year we're spotlighting our favorite books, old and new. We'll be raving about the books we love and being total fangirls. You've been warned. 🙂
I read my first book by Lenora Bell last year and when I finished, I started on my second book by her immediately after and then I started my third book directly after that. I enjoyed her The Disgraceful Dukes series a lot so I'm looking forward to trying out this new one.
The first book in her School for Dukes series comes out on Tuesday and we're over the moon to be featuring What a Difference a Duke Makes here on the blog today.
What a Difference a Duke Makes (School for Dukes, #1)
by
Lenora Bell
Series:
School for Dukes #1
Also in this series:
What a Difference a Duke Makes (School for Dukes #1)
,
What a Difference a Duke Makes (School for Dukes, #1)
,
For the Duke's Eyes Only (School for Dukes, #2)
,
One Fine Duke
Publisher
:
Harper Collins
,
Avon
Publication Date
: March 27th 2018
Genres:
Historical Romance
Pages:
384
Add It
:
Goodreads
Amazon
|
Barnes & Noble
|
The Ripped Bodice
|
Google Play Books
Series Rating:
Wanted: Governess for duke's unruly children

Edgar Rochester, Duke of Banksford, is one of the wealthiest, most powerful men in England, but when it comes to raising twins alone, he knows he needs help. The only problem is the children have chased away half the governesses in London. Until the clever, bold, and far-too-enticing Miss Mari Perkins arrives.

Lost: One heart to an arrogant duke

Mari knows how to wrap even the most rebellious children around her finger. But their demanding, wickedly handsome father? He won't be quite so easy to control. And there's something else she can't seem to command. Her heart. The foolish thing beats so wildly every time the duke is near.

Found: A forbidden passion neither can deny

As his employee, Mari is strictly off-limits. But what if she's the one breaking all his rules? In the game of governess versus duke, how can Edgar maintain his defenses when the only thing he wants to do is let the tempting beauty win?
Order the Book:
AMAZON || BARNES AND NOBLE || KOBO
Excerpt
"Are you happy, Miss Perkins?"

"Very happy. The sea is more spectacular than I ever imagined."

"Isn't it?" Adele picked up a speckled gray rock, smoothing it with her finger. "But there's one thing missing, isn't there?" She avoided Mari's eyes, staring at the rock instead.

Mari shaded her eyes with her hand and looked over the horizon, where the sea met the sky.

"Yes," she said, "I wish your father were here as well but he's very busy right now with his steam engines. He's going to build an engine that will fight even the worst fires and save many lives."

He'd said he hadn't been back to Southend since the fire that claimed his house, and nearly claimed his life.

The painful memory had kept him away for so many years. She couldn't help thinking that if he had come with them it might have helped bury the dark memories for good.

"You smile more when Father is near," said Adele, throwing the rock toward the sea.

"Do I?" Mari replied, flustered.

Adele nodded. "What's Father's real name?"

"Edgar," Mari said, her voice catching.

Adele hopped up and grabbed a sharp stick of driftwood.

"E-D-G-A-R. . ." she wrote with the stick, etching his name into the damp sand.

She surveyed her handiwork. "Edgar," she spoke. "Yes, it sounds like him. Hard around the edges but with a promising ahhh in the middle."

Adele was definitely going to be a poetess.

"What's your first name?" Adele asked Mari.

"Mari. Like Mary, but with an i."

Adele spelled out Mari in the sand next to Edgar.

Michel approached and took the stick from Adele. He gave Mari a devilish grin and drew a heart around both of their names.

"Why did you do that?" Mari asked.

"Because you belong together," shouted Michel, already running away.

Adele chased after him and they both disappeared behind a jagged outcropping of rocks.

Edgar and Mari, written in crooked, childish script and bordered by a lopsided heart.

Mari rose, intending to sweep the names away, but something stopped her. The words danced in her vision and a sharp-edged thought scratched at her mind.

If Edgar was learning to care for his children . . . could he learn to care for her?

Because she didn't just love these intelligent, inquisitive children. She cared for their father as well.

She reached down and lifted a conch shell to her ear. She had a secret to whisper into the shell's dark interior. "I'm falling in love with Edgar," she announced.

She lifted the shell to her ear. No answer except the roaring of her own blood pounding in her ears.

"I know it's a thoroughly impractical thing to do," she told the shell. "I know it will end badly and I'll be hurt. But do I really even have a choice?"

Of course the lonely governess tumbled madly in love with the handsome duke. It happened all the time in the novels she read.

It was happening to her right now.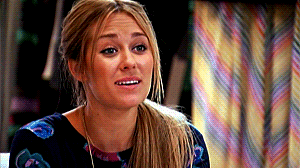 Awww, how cute is this scene? I'm super stoked about the release of this book. Enjoy!
Giveaway Alert
We're giving one lucky winner their choice of one of our Sunday Spotlight books. Use the Rafflecopter widget below to enter for one of this month's features.
Are you as excited for this release as we are? Let us know how excited you are and what other books you're looking forward to this year!
About the Author
Lenora Bell
WEBSITE | TWITTER | FACEBOOK | INSTAGRAM | PINTEREST | GOODREADS
Lenora Bell is a USA Today bestselling, award-winning author of historical romances. She grew up in a small Alaskan town that still has no traffic lights and she blames those long, dark winters for turning her into a lifelong bookworm. She has lived and worked on five continents but can currently be found in an old farmhouse in the Pacific Northwest with her carpenter husband and two tiger-striped rescue kitties. In 2014 she won the Romance Writers of America's Golden Heart Award for Best Historical and her first Regency romance was published by Avon Books in 2016.
Related Posts