Reviewer:
Rowena
Someone Like You
by
Lauren Layne
Series:
Oxford #3
Also in this series:
Irresistibly Yours
,
I Wish You Were Mine
,
I Knew You Were Trouble
,
I Think I Love You
,
Irresistibly Yours
,
I Wish You Were Mine
,
Someone like You
Publisher
:
Random House
,
Loveswept
Publication Date
: December 6th 2016
Pages:
228
Add It
:
Goodreads
Amazon
|
Barnes & Noble
|
The Ripped Bodice
|
Google Play Books
Series Rating:
Lauren Layne's bestselling Oxford Series continues with the poignant, heartwarming story of New York's most eligible bachelor, Lincoln Mathis, a man who's living a lie—until his dream woman takes away the pain.

Lincoln Mathis doesn't hide his reputation as Manhattan's ultimate playboy. In fact, he cultivates it. But behind every flirtatious smile, each provocative quip, there's a secret that Lincoln's hiding from even his closest friends—a tragedy from his past that holds his heart quietly captive. Lincoln knows what he wants: someone like Daisy Sinclair, the sassy, off-limits bridesmaid he can't take his eyes off at his best friend's wedding. He also knows that she's everything he can never have.

After a devastating divorce, Daisy doesn't need anyone to warn her off the charming best man at her sister's wedding. One look at the breathtakingly hot Lincoln Mathis and she knows that he's exactly the type of man she should avoid. But when Daisy stumbles upon Lincoln's secret, she realizes there's more to the charming playboy than meets the eye. And suddenly Daisy and Lincoln find their lives helplessly entwined in a journey that will either heal their damaged souls . . . or destroy them forever.
I couldn't start this book fast enough. Nick and Nereyda had already read and loved it so I knew that only good things awaited me so the first chance I got, I jumped in. I'm so happy to report that Lauren Layne does not disappoint with Lincoln Mathis' book.
From the moment readers have met Lincoln Mathis, they have been intrigued by this man. He's not the relationship type, gets all of the girls but at the end of the night, everyone leaves happy and with no hard feelings. There aren't any crazy ladies trying to break down his door for explanations about why he never called. There aren't any hurt feelings. Everyone loves Lincoln Mathis and with everyone in his circle of friends pairing up, it's Lincoln's turn, right?
Wrong.
Lincoln has no interest in pairing up with anyone. You find out why he feels the way that he does when you dig into his story and I won't get into those things in this review because…you have to read those things for yourself.
Lincoln was everything I hoped he would be and more. I went into this book, ready to know what Lincoln's been hiding from the rest of the group and to really dig into his personality and his background. I wasn't disappointed. I got all of that and more. I think Layne did a great job of giving readers what they've been waiting for and bringing Lincoln to life. We got to see what Lincoln was really about and I was here for that party. I loved every minute.
Daisy Sinclair was the last person I was thinking of for Lincoln. He was such a big character that I was afraid nobody would be good enough for him. I didn't think he had an equal (yes, he was that big a character for me) but Daisy was perfect for him in every way. The way that she saw right through him from the jump had me sitting up and taking notice. I loved that she could relate to him on a level that nobody else could. Nobody got him the way that she did and man, her story really hit me in the feels. She was such a lovely character, so different from her twin sister but no less wonderful and I came to love the hell out of her.
I really liked the way that these two came together. First as friends and then their friendship grew into something so much bigger than either of them was expecting. They were both so lonely, their stories so different but they understood each other. They cared about each other. I loved it all.
Lauren Layne is my author of the year. She has literally knocked me on my ass time and time again this year alone and in a year that has been one craptastic day after another, I was glad to have so many of her books to look forward to. This was another wonderfully romantic story that hit me in my feels at every turn and fans of Lincoln Mathis will not be disappointed with his story because it's great, you guys. So stinkin' great. I highly recommend this book to everyone.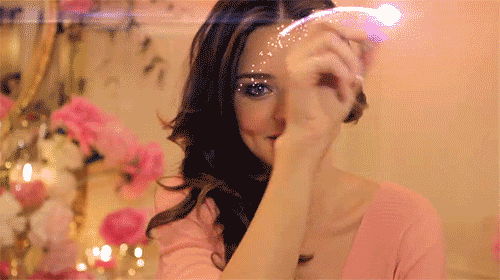 5 out of 5
Oxford
Related Posts