Reviewer:
Rowena
Waiting for Devlin
by
Jessica Lemmon
Series:
Lost Boys #1
Also in this series:
Shut Up and Kiss Me
,
Shut Up and Kiss Me
Publisher
:
Random House
,
Loveswept
Publication Date
: November 24th 2015
Genres:
New Adult
Pages:
224
Add It
:
Goodreads
Amazon
|
Barnes & Noble
|
The Ripped Bodice
|
Google Play Books
Series Rating:
"A must-read for everyone who loves to watch a bad boy hero fall to his knees in the name of love."—Lauren Layne

In a standalone novel that kicks off the irresistible Lost Boys series, a good girl and her boss get wild . . . together.

Devlin Calvary makes his own luck. Abandoned as a child, he was raised with bookies and gamblers. Dev runs and lives above a trendy club the mob subsidizes for him, enjoying the good life and mindless sex with a string of women all too ready to please him. Until, one night, he finds out how much it hurts to trust the wrong people. . . .

Rena Lewis sticks to the straight and narrow, determined not to slip up again . . . like the terrible night of partying four years ago that ended in tragedy. A waitress at Oak & Sage, she knows that sleeping with her boss is not a smart move. But when Dev shows up on her doorstep, beat up and clearly shaken, Rena's not about to turn him down . . . or kick him out of bed.

Dev reawakens something primal within her—and something protective within himself. And Rena soon finds out that the heart she'd sealed away years ago still has the power to fight for love.
I've been meaning to read more Jessica Lemmon books since I read The Billionaire Bachelor. She also comes highly recommended by Lauren Layne and y'all know I love that woman so I dove into Lemmon's Lost Boys series with glee.
Devlin Calvary has been on his own ever since his father died. From his father, he inherited a restaurant and Devlin has really made the restaurant into a profitable business. Sure, he's got a side business he can't talk about but working for Sonny, a bookie, is easy money. Sonny is a father figure to Devlin, someone that has always had his back and there isn't much Devlin wouldn't do for Sonny. When Dev's father died, he moved in with his father's best friend, Paul Wilson and his wife Joyce. They raised Devlin as best as they could but Devlin never felt like he was part of that family so while he feels like he owes Paul for keeping a roof over his head, they're not exactly close. The same can be said for Paul and Joyce's son, Cade. Devlin has been alone and he's grown up thinking that nobody sticks around so he keeps to himself and works at the restaurant and for Sonny.
Rena Lewis is a good girl who is carrying the weight of a dead boyfriend around. Everyone feels sorry for the girl that was left behind so she's been keeping her head down and doing what she needs to do. She's got one best friend that is good to her and she has a new job at the Oak & Sage restaurant that is owned by Devlin Calvary. Devlin is hot stuff and Rena has definitely taken notice. It's been a long time she's taken notice of anyone and for some reason, every time Devlin is around her, she perks right up.
Seeing these two circle each other was entertaining. I really enjoyed how normal their romance was. They met at work, they were immediately attracted to each other, couldn't stay away from each other and then they fell in love. Trying to learn each other and figure out how to be together was the jist of their story but I really liked it. I thought Devlin was a great hero. He's not perfect and I wanted to smack him upside the head a number of times but never once did I not like him. I especially liked him for Rena. Rena couldn't stop herself from falling hard for Devlin and eventually, she stops trying to stop. I really liked how she owned her feelings and was always up front with Devlin about how she felt. He knew when she was mad. He knew why she was mad and that was great.
There was a lot going on in this book but everything was linked and I liked seeing how everything came together and then got worked out. Everything between Devlin, Sonny, Paul and then Cade along with Rena and Tasha and the Cops that came with Rena's Mom. I liked the way that Lemmon brought everything out in the open, worked through everything and then fixed it all. There wasn't a boring moment for me, I was completely invested in everything and everyone. I closed this book with a content smile and then dug right into Cade's book. This was a good one and I definitely recommend.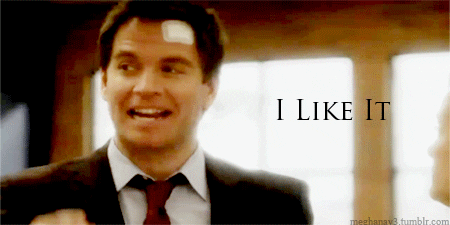 4 out of 5
Related Posts