Reviewer:
Tracy
Touched by Light
by
Catherine Spangler
Series:
Sentinel Series #3
Publisher
:
Berkley
,
Penguin
Publication Date
: April 29, 2009
Genres:
Paranormal Romance
Add It
:
Goodreads
Amazon
|
Barnes & Noble
|
The Ripped Bodice
|
Google Play Books
Series Rating:
Dr. Julia Reynolds lives a solitary existence. But Adam Masters is determined to draw her into a dark and dangerous otherworld—and make her give in to the stunning sexual attraction between them.

12 years ago, Julia was beaten and raped. She's dealt with recovery as best she can but she definitely has some issues with self-esteem, which is completely understandable. She's not ready for a relationship and definitely not one who's not really human.
Adam is not only a Sentinel, a reincarnated being from Atlantis, but a Sanctioned, a reincarnated being who's in charge of the Sentinels. Sentinels use sex with conductors to figure out where demon-like beings are so that they can kill them and send them to Saturn.
Yeah, some pretty out of this world things happening. But Julia knows all about this since her sister is married to a Sentinel. She also knows because there's always an incredible sexual chemistry between herself and Adam. Adam's pretty shocked at the situation because usually Sanctioned's don't have matched conductors and as far as Julia's concerned this is something that she is not interested in exploring, but Adam needs Julia's help. You see one of the Sentinels has disappeared and Adam needs Julia's help in trying to find him. Julia agrees but not before Adam manipulates the situation so that she can't say no.
I read books 1 & 2 in this series. While I liked both of them I certainly wasn't overwhelmed. When I finally picked book 3 up to read and review I wasn't bowled overby this one either. The book started off slowly for me and I couldn't get close to or even understand the characters actions.
Julia was downright belligerent at Adam and at times she certainly had good reason. But I thought her characters aggressiveness was completely uncalled for. Even though she had been manipulated by Adam to help him, and she did comply to a certain extent, she was still sharp-mouthed and prickly. Adam supposedly liked her stubbornness but for the reader it got old after a while.
Adam was a well-meaning ass. He wanted Julia's help and even though he knew that manipulating her was wrong and that it would piss her off he did it anyway. The Sentinels have a deep code of honor and the fact that he was in charge of all the Sentinels in Texas and still needed to be reminded of this code of honor didn't sit well with me. For all Julia's crotchetiness he did fall in love with her, believing that she was his soul mate, and was trying to do the right thing for her. But even at the end of the book he was still manipulating her and she was still being as abrasive as ever. Even going so far as not telling him she loved him.
While the book had a few touching scenes in it, and I liked the attraction that was happening with 2 secondary characters, I wasn't impressed by the overall story line. That fact stacked on top of not really believing the romance between the two main characters and I'd have to say that this book just didn't do it for me.
Rating 2.5 out of 5
Reading Order: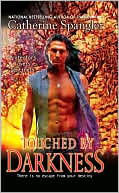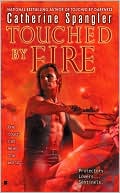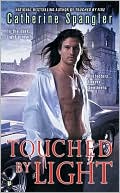 Related Posts