Genres:
Romantic Suspense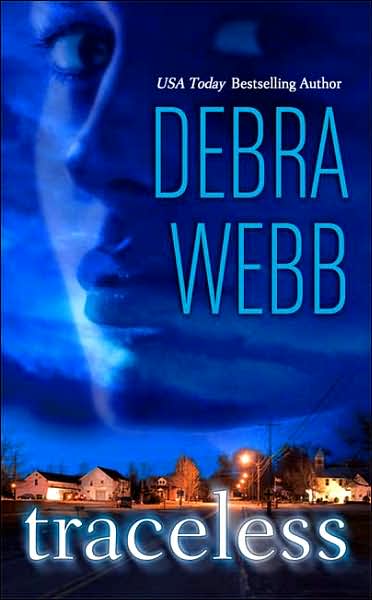 Book description:
She's in search of JUSTICE.
Emily Wallace has no doubt about who killed her best friend ten years ago: Clint Austin, her then boyfriend. The key witness in his trial, Emily put Clint behind bars with her tearful testimony. But when Emily learns that Clint has been released on parole, she returns to her Alabama hometown to confront him—and make sure he never forgets the damage he has done.
He is dead-set on revenge…
After serving ten years for a crime he didn't commit, Clint knows only the truth can set him free. Ignoring warnings from his old friend, now the chief of police, Clint will let no one stand in his way as he tries to prove his innocence—including Emily, the girl he once loved who ruined his life. Prison has made him a hard man, yet he yearns for Emily…and he can see in her eyes that, in spite of herself, she feels the same. But even if he can convince Emily to trust him, it might be too late to clear his name—before the real killer strikes again.
The town of Pine Bluff, Alabama is like Mayberry on crack. Good Gawd. The end of this book read like a soap opera.
Clint Austin has spent 10 years in prison for a crime he didn't commit. The only crime he committed on that night was breaking into Emily Wallace's house after hearing screaming. While he was trying to stop the blood flowing out of Heather Baker's neck, Emily Wallace climbed back through her bedroom window. Things did not go well after that. Believing that Clint actually mean to kill her b/c she refused to go out with him (a little full of yourself?), Emily has blamed herself for years. Though Clint professed his innocence, Emily's testimony sent him to prison for a crime he didn't commit.
Now he's back. And he is pissed. Going to prison for something you didn't do will do that to a guy. When you add in that his mama died while he was in there, that makes it worse. Don't mess w/ a man and his mama.
With the help of Police Chief Ray Hale, Clint moves back into his mother's home and gets a job at the local auto garage where he's not exactly met with open arms. Having been convicted of murdering a high school cheerleader and one of the town's sweethearts, Clint is met with outright hostility and rage. Keeping a low profile isn't in Clint's plan. He wants to stir things up b/c he knows that Heather's real killer is someone that lives in Pine Bluff and he is determined to clear his name. Though he hates himself for it, the 1st person he wants to prove his innocence to is Emily Wallace. He wants to find the truth and rub it in her face. A lot. Hey, the guy deserves to want a little revenge, right?
When Emily found out that Clint was paroled, she went a little loony. Coming back home to Pine Bluff is the last thing she wants, but she's determined to get Clint sent back to jail? How you ask? Well, she's going to follow him 24/7 so that when he does something that violates his parole, she'll be there to turn him in. She refuses to entertain the possibility that she was mistaken about what she saw that night. Even when people start dying, she doesn't want to believe that Clint is innocent. Of course by now, it's more about her than about him b/c really, what kind of person is she? She sent an innocent man to jail and her best friend's murderer is still out there. Heavy burden to bear.
This is where it gets really interesting.
It's soon revealed that Emily's father could have given Clint his alibi for the night of the murder. You see, Clint worked for the town loan shark. He was getting instructions for his "assignment" for the night while Emily's dad was there getting a loan from sharky. For some reason, the loan shark didn't want Em's dad to give Clint his alibi and he threatened to kill his whole family if he talked. This is what didn't work for me: Emily's parents were "worried" about her involvement with Clint. Why? They knew he wasn't a murderer. You'd think that they'd be, if not proud, at least supportive of Emily's mission to find out the truth about who murdered Heather.
There is a whole slew of secondary characters. There is Troy Baker, Heather's brother who is at first determined to run Clint out of town, then he decides he might as well kill him. There's Keith something-or-other whose dad owns the factory in town and who was Heather's boyfriend at the time of the murder. There's Marv, Troy's friend and Heather's sometime date before she died. There's Justine, Emily's former Cheerleading coach. There's Misty, Justine's good friend and science teacher at the school. There's Violet, Emily's former friend and now-wife to Keith. Oh yes, there are plenty of people here to make this book have non-stop action. Almost too much action.
Someone starts to get nervous and tries to kill Clint by setting his house of fire. While staking out his house, Emily fell asleep. She awoke when she smelled smoke and rushed in and saved Clint's life, convincing herself she would have done it for anyone. Then someone tries to kill Emily by dousing her with gas and setting her car on fire (not a very original killer). Next to get offed is Keith, former boyfriend of Heather and wife to Violet. He's killed in a quarry where he was meeting w/ his best friend Troy. Misty, the science teacher is skulking around and following Keith for some reason. Next up is Ray Hale, the Police Chief. He gets brained with something while he's meeting a woman at his cabin. Of course this woman is referred to as she. Of course Clint is brought in for questioning, but he has an alibi.
Here's the soap opera part…Justine (Cheerleading Coach) liked sleeping with teenage boys. Eventually these teenage boys turned into men. After that, she liked taking pictures of them (without their knowledge of course). She also liked to slip them GHB and have them perform on each other. Good blackmail material. Oh and did I mention that Justine and Misty are lesbian lovers? Justine is also determined to be "respectable" by marrying Keith's father, Granville, who owns the factory and is the richest man in Pine Bluff.
Eventually it comes out who the killer is and Clint is exonerated. The ending was so-so. I didn't like that the Police Department basically got away with misconduct and putting an innocent man in jail.
This is my first book by Debra Webb. I'm planning on picking up another book by her sometime in the future.
3.5 out of 5.
Related Posts