Who Needs a Billionaire?

In a lot of erotica, including Release Me, our sexy, swoon-worthy hero has money.  Often lots of money.  And not "lots" as in his retirement account is sweetly on track, but "lots" as in he could fund the retirement of every citizen of a country the size of, oh, Austria.

The other day, someone posed the question to me of why? Why is the billionaire hero popular?

It wasn't a question I answered at the time, but it stuck with me, and I think the answer is both simple and complex.  

The simple answer is the most basic:  the fantasy.  

To me, the basic allure of erotic romance is the emotional, physical and sensual connection between the hero and the heroine.  The relationship may be tumultuous, but that only makes the fantasy sweeter when the problems are resolved.  And that rocky path doesn't change the fact that as a reader, we want to slide into a sensual fantasy.  

Call me shallow, but there's more of a fantasy surrounding a billionaire sweeping me off my feet than the guy working overtime so that he can make the mortgage and cover his property taxes.  After all, what woman doesn't want the fantasy of a guy who can afford to whisk her away for a spur-of-the-moment romantic weekend?  I don't know about y'all (that's my Texas girl showing) but in my family, sexy weekend trysts are not a line-item in the budget.  Too bad for me …

So that hits the element from the reading side of the equation.  The reader (and for my purposes, I'm considering the author a "reader" simply by virtue of experiencing the story) wants to get lost in the fantasy, and a billionaire hero is definitely fantasy material.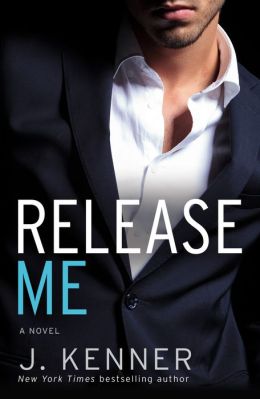 But there's also the question of control.  While it certainly doesn't have to, a lot of erotic romance either touches upon or falls well within the framework of BDSM.  And that world comes with an element of control.  Assuming our hero earned his billions, it's a pretty fair bet that he's a guy who's not only used to being in control, but expects it.  And it's a reasonable jump to move those expectations from the boardroom to the bedroom.  From the moment that character appears, the reader knows about him, even if only on a subconscious level.  

So that's reason number two:  the money fits the character.

In Release Me, I had a third reason, and it centers around Nikki.  She needs money.  She's working, she's saving, and she has a very specific goal in mind.  I don't want to get into spoiler-land, but if Damien weren't fabulously wealthy, he could never have made the proposition to Nikki that is so central to the story and the relationship that develops between these two.  He had to be rich for this story in order for Nikki to be this heroine.

So there you go: the answer to the 64 billion dollar question.  At the end of the day, for me, a character's net worth depends on so many factors.  In this case, Damien's stinking rich.  He just is 

How about you?  Do you love a hero with the power and money to really make things happen?  Or do you root for a hero who's overcoming obstacles to succeed (and get the heroine, of course!)


J. Kenner is the pen name of USA Today bestselling author Julie Kenner (who also writes as J.K. Beck).  Release Me, an erotic romance, will be available in the U.S. and the U.K. on January 1, and in over a dozen other countries later in 2013.  
You can hang out with J.K., learn more about Release Me and her other novels, or just poke around and see what catches your eye at her website, www.jkenner.com, and also at her J. Kenner Facebook page, www.facebook.com/jkennerbooks and on Twitter at www.twitter.com/juliekenner

Giveaway Alert: Leave a comment on this post answering Julie's question from above for a chance to win a copy of Release Me. Please Note: Contest is open to residents of the US only. You must include a valid email address with your comment to be eligible. Contest ends 12/31/12 @ 11:59pm.
Release Me by J. Kenner (an excerpt)