Victoria Purman is here today to wrap up our Firefighters of Montana series feature and she'll be talking about the fires in her homeland of Australia. She wrote Flame, Book 5 in the Firefighters of Montana series and seriously, who can say no to hot firefighters or really, hot reluctant smoke jumpers? Not us!
Flame by Victoria Purman
Firefighters of Montana #5
Releases on July 5, 2016 by Tule Publishing
Cady Adams has had a crush on Dex McCoy since high school, but her ambitions were always bigger than the small Montana town they grew up in. In the years after, Cady headed to California and Dex ended up drifting from one job to another all over the US.

But when the rug is pulled from under her feet, Cady comes home to establish her business, Cady's Cakes. What she doesn't know is a family tragedy has pulled Dex home, too, and he's taken a new job as a smokejumper.

Will they finally give in to what's been burning between them for so long? Is the timing right to find out the dreamer and the drifter are really perfect for each other?
I've had such fun writing for Tule Publishing (if you're read my Millionaire Malones series you'll know why) so when I was asked if I wanted to be part of a series writing about Montana smokejumpers, I replied to that email so fast I almost melted my keyboard.
I might not be from Montana, but down here in Australia, we know all too well the harsh reality of fires and the damage they can wreak.
Just this past summer, a terrible bushfire in my home state of South Australia caused so much destruction and heartache. The Pinery bushfire, as it became known, killed two people, destroyed 91 homes and burnt through more than 85,000 hectares of land (that's about 210,000 acres). Tens of thousands of livestock were also killed.
Just as you do in the States, we have amazing and heroic firefighters, men and women, who drop everything – often leaving their own farms and businesses – to stop fires from spreading and doing even more damage.
We don't have smokejumpers in Australia – our mountain ranges come nowhere near the size of the Rocky Mountains – so most of our firefighters drive in with trucks, and are assisted by water bombing helicopters. A famous chopper in south-eastern Australia has been nicknamed "Elvis" and can drop 9,000 litres of fire retardant foam on a fire.
All these tools are crucial in my State – the driest state in the driest continent on earth – when temperatures often reach 44 degrees Celsius (111 Farenheit) celsius for weeks on end.
I so enjoyed writing Dex McCoy, something or a reluctant smokejumper, and imagining what it might be like for the woman who loves him – Cady Adams – as she waited for him to come home from the mountain.
I hope you like "Flame", too!
Photo: Sam the koala became famous around the world after this photo was taken during an Australian bushfire a few years ago. (Reuters) (Source: abc.net.au)
Order the Book:
AMAZON
Series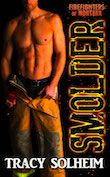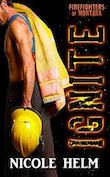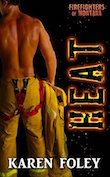 About the Author
WEBSITE || FACEBOOK || TWITTER
I write for Harlequin MIRA and Tule Publishing. If you want to know more about me and my books, swing on by to www.victoriapurman.com or follow me on facebook at Victoria Purman Author or on twitter @VictoriaPurman.