Sunday Spotlight is a feature we began in 2016. This year we're spotlighting our favorite books, old and new. We'll be raving about the books we love and being total fangirls. You've been warned. 🙂
Rachel Gibson has been one of our go-to authors for great sports romances since we were babies and new to reading romances. The Chinooks Hockey team was the very first hockey team that I read and fell in love with so this week's Sunday Spotlight takes us back to that world and we're super thrilled about it.
The Art of Running in Heels by Rachel Gibson
Series: Chinooks Hockey Team #7
Also in this Series: Simply Irresistible, Simply Irresistible, See Jane Score, See Jane Score, True Love and Other Disasters, Nothing but Trouble, Nothing but Trouble, Any Man of Mine
Genres: Contemporary, Romance
Release Date: December 26, 2017
Publisher: Harper Collins, Avon
Running in five-inch stilettos is an art form. Leaving your fiancé at the altar on live television is a disaster.

Lexie Kowalsky thought she was ready to get married in front of millions of people, but at the last minute she fled the set of television's hottest reality show, Gettin' Hitched. Wearing a poofy white dress and a pair of five-inch sparkly shoes, Lexie hopped a float plane for Sandspit, Canada. She figured no one would find her there. But she was wrong.

Sharing her flight was the Seattle Chinooks biggest star, Sean Knox. Lexie wasn't just a reality-show runaway, she was his pain in the butt coach's daughter. She was chaos and temptation and definitely off limits, but getting her luscious body out of that wedding gown, he couldn't resist getting her in his bed for one amazing night

Then a photo of Sean and Lexi breaks the internet—and suddenly they're both swept up in a crazy plan to spin the whole story. But you can't run from love.
Order the Book:
AMAZON || BARNES AND NOBLE || GOOGLE BOOKS || KOBO
Excerpt
He didn't know which hurt worse, the pain in his brain or in his eyeballs. God, somehow last night's little ha-ha joke had turned into a full-blown secret. "You can't call anyone. Not Hoda or Wendy or Wanda." His brain. His brain definitely hurt worse. "We can't have that kind of attention on us right now."

"Humph." His mother crossed her arms, clearly disappointed that she couldn't lord her news over Wanda's head. "What does your coach think about all this? One of his very own hockey players stealing his daughter on national TV?"

How in the hell had this happened? "He doesn't know yet." He wasn't a liar. "Lexie doesn't know yet."

"Lexie doesn't know you stole her from Pete?" She looked at him like he was the crazy one in the room. "I'm confused."

She wasn't the only one. "Of course she knows that." He didn't like secrets as much as he didn't like lies. Mostly because he sucked at keeping them all straight, but here he was, smack in the middle of both. "Kowalsky doesn't know Lexie is with me, and Lexie doesn't know I play hockey for the Chinooks." It was always best to go with the truth, and those two things were the truth. "And you can't talk about it."

"Are you okay, son?" She put her hand on his knee. "Did you get hit in the head without your helmet?"

It felt like it. Like a butt hit to the forehead.

"You need some Xanax."

Great. His mother was prescribing medication.

"Or maybe I need the Xanax. I'm confused." She reached for a prescription bottle on the TV tray next to her. "How could she not know you play hockey for the Chinooks?"

"She's been out of town, filming that stupid show since I was traded." He shrugged. "Maybe because I played for Pittsburgh and she doesn't pay attention to players from other teams. Maybe I look different without my helmet. I don't know for sure, but she doesn't even seem to recognize my name." But even the truth had this whole thing spiraling into chaos. "Kowalsky doesn't like me very much. His mother still looked doubtful, and he added, "Lexie isn't real bright. She has a lot of good qualities, but her attic's a little dusty."

"God compensated special people." His mother smiled like a sudden flush of romance made her all warm inside. "You must really love her."

Sean avoided chaos. He hated shit storms. He was responsible for both. He didn't know quite how it had happened or how to stop it.

"You kidnapped her from Pete and right from under her dad's nose, too."

Kidnap? Love her? From under her dad's nose? Geraldine sighed. "She must be your soul mate."

Good Lord! Soul mate? He tried to speak but couldn't find the words. He didn't know her. He wasn't even sure he liked her. "Yeah. That's it," he lied.

"Then I won't call Wendy or say a word to Wanda." She lifted a pretend key and locked her lips. "For now," she said out of one corner of her mouth. "Even though I'm about to bust."

He wasn't sure she wouldn't bust the moment he turned his back. Not when a chance at the Wendy show and national attention dangled in front of her like a tantalizing illness. "Lexie probably needs help," he managed as he stood. He fought the urge to run. To get the hell out of his mother's crazy house. "Yell if you need anything," he said over his shoulder as he walked from the room. Only he couldn't run from the crazy he'd brought to the house with him.

Lexie stood at the kitchen sink, and if she hadn't looked up and smiled, he might have hopped the ferry to Prince Rupert. From there, he'd catch a flight to Seattle or Pittsburgh. The team was on the road and he'd much rather get a shot to the cup than be anywhere near Sandspit.

The bright sun bounced off the snow outside, cut a blinding trail through the window, and caught in Lexie's hair. The fish hat lay on the counter, and she turned her attention to meat she placed in a hot pan on the stove. "I'm making Asian pork tenderloin I found in the refrigerator. It'll taste so good, Geraldine won't even know she's eating healthy," she said as she put a lid on the pan. "I'll make simple hoisin and a yummy cucumber salad."

Sean glanced over his shoulder at his mother and the sharp rise in her brow. Despite the invisible lock and key, she needed convincing. He took a cheese grater from Lexie's hand and tossed it on the counter.

"Why did you do that?" She turned toward him and lifted her gaze to his, confusion pulling at her brows.

"This is crazy."

"I know! I need that to shred the cucumber." He slid his hand around her waist to the small of her back. "If you don't want my mother to call The Wendy Williams Show for a chance at her dream vacation, make this look good."

"What?"

"This." He pulled her against his chest and slowly lowered his face to hers. "Kiss me like you mean it, Lexie," he whispered against her mouth.

She sucked in a small breath. "Wendy, too?"

"Wendy, too."

He brushed a soft kiss against her lips, teasing a reaction out of her. Her eyes rounded but she didn't push away. Her soft breasts rested against his chest, teasing a reaction in his body. He kissed her to save her from Wendy and himself from the chaos his mother always created. That was the only reason, he told himself. Her lush mouth parted, and the ache in the pit of his stomach slid between his legs. He struggled to keep the kiss easy even as he craved more. Even as desire smacked his chest and hit the pit of his stomach like a hot ball of lead. He was in control. In control of the chaotic pull making him hard, belying the soft touch of his mouth to hers. Then her hands slipped up his chest, across his shoulder, to the back of his neck. She combed her fingers through his hair, and a shudder worked through him, running down his spine from the back of his skull to his butt. He was tempted. So damn tempted to slide his tongue into her mouth and his hands to her behind, pull her against his hard dick.

All aboard! Lexie's breast vibrated against his chest. I, I, I, I . . .

Sean dropped his hands and took a deep, cleansing breath. Saved at the last second by Ozzy Osbourne.
Well, hello there, Mr. Knox…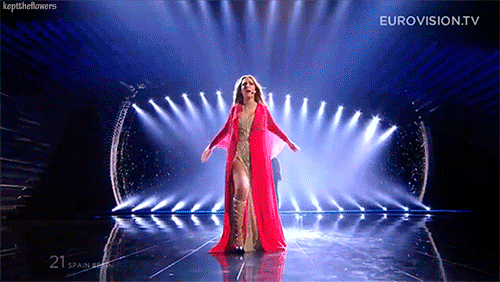 Chinooks Hockey Team Series
Giveaway Alert
We're giving one lucky winner their choice of one of our Sunday Spotlight books. Use the Rafflecopter widget below to enter for one of this month's features.
Are you as excited for this release as we are? Let us know how excited you are and what other books you're looking forward to this year!
About the Author
Rachel Gibson
WEBSITE | TWITTER | FACEBOOK | GOODREADS
Rachel was born in Boise, Idaho, USA. Her father worked for a telephone company, and her mother was a housewife. Idaho has the largest population of Basques outside of the Basque lands of Spain. She grew up with kids with last names like Uberuaga, Berriochoa, and Egisquiza, but years later she discovered the rest of the country didn't really know much about the Basque culture or history.

Rachel's storytelling career began at the age of sixteen when she ran her Chevy Vega into the side of a hill, retrieved the bumper and broken glass from the ground, and drove to her High School parking lot. With the help of her friend, she strategically scattered the broken pieces and told her parents she'd been the victim of a hit and run. They believed her, and she's been telling stories ever since.

Four of her novels were named among the Top Ten Favorite Books of The Year by Romance Writers of America. Two of her novels, True Confessions and Not Another Bad Date, were awarded the RITA, Romance Writers of America's highest honor of excellence. Some of Rachel's other awards and achievements include The Golden Heart Award, the National Reader's Choice, Amazon Editor's Top Pick, Publisher Weekly's Quill nominee, Borders bestselling romantic comedy and Romantic Time's Career Achievement award.

When not writing, Rachel can be found shopping for shoes or looking for strange and unusual flowers to plant in her garden.