Reviewer:
Rowena
Blitzed
by
Alexa Martin
Series:
The Playbook #3
Publisher
:
Penguin
,
Berkley
Publication Date
: December 3, 2019
Format:
eARC
Source:
NetGalley
Point-of-View:
Alternating Third
Cliffhanger:
View Spoiler »
No « Hide Spoiler
Content Warning:
View Spoiler »
Sexual Assault off page « Hide Spoiler
Genres:
Contemporary Romance
Pages:
320
Add It
:
Goodreads
Amazon
|
Barnes & Noble
|
The Ripped Bodice
|
Google Play Books
Series Rating:
Maxwell has finally met an opponent that he can't best in this new football romance from the author of Fumbled.

According to Brynn Larson, Maxwell Lewis is more trouble than he's worth. She doesn't care if he's a football god with a rock-hard body that brings most women to their knees. After an encounter that ends poorly, she's not interested in giving him a second chance. The last thing Brynn expects is for him to turn up at her bar months later, hat in hand. It doesn't matter if he brings more customers to her business--she's still not going on a date with him.

Maxwell knows he made a mistake. He'd been waiting to make his move on Brynn since the day he laid eyes on her and he was finally ready to go for it until he screwed up. He wishes he could tell her the truth about what happened that night, but he just can't. He can't tell anyone, so he'll make amends and hope she'll forgive him.

Brynn's not like other women, though. Playing for the Mustangs doesn't impress her and gifts make her scoff. Max will have to bring his A game if he hopes to win her over.
Blitzed is the third book in Alexa Martin's The Playbook series. It follows the owner of the women's bar, Hers, Brynn Larson as she falls in love with Denver Mustang, Maxwell Lewis. Their story wasn't an easy story because it just about ended before it even started and the telling of this story is on the slow side so it was hard to stay invested in what was the characters were going through because of that. I spent a huge chunk of this book waiting for something, anything to happen and when things started to pick up, I had almost given up on the story as a whole.
In the previous book, I liked Brynn a great deal. I loved the idea behind her bar, Hers, and I really loved her personality but I struggled with her in this book when she's front and center of all of the action. She was really whiny and I didn't understand why for a lot of this book and I wasn't a big fan of the conflict between them. When we first see these two together, Maxwell receives a phone call that shakes him up pretty bad that he behaves in a way that scares the crap out of Brynn but instead of being scared, Brynn gets mad. I could have understood that and even accepted it but it came off as too whiny and it bugged the snot out of me. Don't even get me started on the Theo thing.
Then there was Maxwell. When we first meet him, my initial thought was that he was a sweetie pie. A giant teddy bear with a heart of gold but then that scene at Hers happens and we spend quite a long time not knowing what happened to cause him to lose his shit the way that he did and if I'm being honest, I didn't dig that whole thing. I didn't dig the fact that he threw his phone and nearly took Brynn's head off, I didn't like that he spent a long-ass time not being able to talk about everything but even though there were times when I wanted to shake some sense into Maxwell, I never hated him. I never wanted him to not get his shit together and get the girl in the end but I don't know, I guess I just wanted a different story for Brynn and Maxwell.
I will say that Alexa Martin brought the magic with the female friendships, and the whole reality shows stuff because I adored all of that. I loved how strong the friendships between all of the Mustangs women were. I loved how supportive they were of each other and how sure I was that they each had each other's backs. They were loyal to each other and they cared and you saw it. You felt it. You understood it. That was my favorite thing about this book and even though the romance didn't live up to the hype that I gave it leading up to my reading the book, I'm still looking forward to more books in this series. I'm crossing my fingers that we'll get more books and that we'll get a book for Eloise.
Final Grade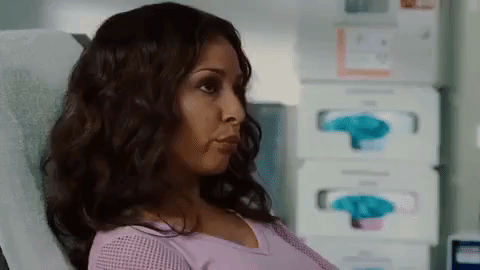 3.25 out of 5
The Playbook