Holly: After I finished The Beginner's Guide to Necromancy series, I thought about starting a historical, but it just didn't appeal. I ended up re-reading two old favorites instead; The Return of Eden McCall by Judith Duncan and Fall Into Me by Linda Winfree. It was nice revisiting both stories. I finished a re-read of Sweep of the Blade by Ilona Andrews, as well.
I tried to read Mr. Hotshot CEO by Jackie Lau. I liked the first couple chapters, but I lost interest and DNF'd it about 40% in. I may go back to it later, but I'm not sure. After than I read The Flatshare by Beth O'Leary, which was lovely. I'm so glad I picked it up. I can't wait to read more of her books. I'm currently reading and listening to Dragon Unleashed by Grace Draven. The first few chapters were a little slow, but I'm fully invested in the story now.
Rowena: This week is the week that I finished the Kate Daniels series. I'm really sad about it but boy was it an epic journey and I'm so glad that I finally made the time to finish it up. I freaking loved Magic Binds, Iron & Magic, and Magic Triumphs. All books were fantastic and I looked like this a lot while reading all of these books: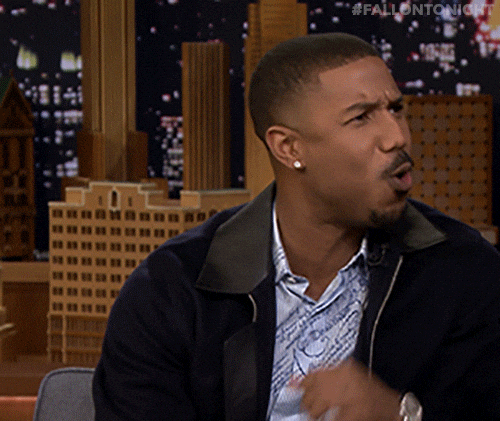 Right now, I'm catching up on the Ryder serial that Ilona Andrews is writing on their blog, and loving that. I'll start The Perfect Rake by Anne Gracie next. I'm so glad to finally be reading again.
What are you reading this week? Any new favorites or books that drove you crazy? Share!
Related Posts