Reviewer:
Ames & Rowena
The Prenup
by
Lauren Layne
Publisher
:
Self-Published
Publication Date
: July 11, 2019
Format:
eBook
Source:
Purchased
Point-of-View:
First
Genres:
Contemporary Romance
Pages:
254
Add It
:
Goodreads
Amazon
|
Barnes & Noble
|
The Ripped Bodice
|
Google Play Books
My name is Charlotte Spencer and, ten years ago, I married my brother's best friend. I haven't seen him since.

Charlotte Spencer grew up on the blue-blooded Upper East Side of Manhattan but she never wanted the sit-still-look-pretty future her parents dictated for her. Enter Colin Walsh, her brother's quiet, brooding, man-bun-sporting best friend, and with him a chance to escape.

He's far from Charlotte's dream guy but they need each other for one thing: marriage. One courthouse wedding later, Charlotte's inheritance is hers to start a business in San Francisco and Irish-born Colin has a Green Card.

Ten years later, Colin drops a bombshell: the terms of their prenup state that before either can file for divorce, they have to live under the same roof for three months.

Suddenly this match made in practicality is about to take on whole new meaning...
Ten years ago, Charlotte Spencer married Colin Walsh so that she could get her trust fund and so Colin could get his green card. It was a business transaction and nothing more so when she moves across the country, to San Francisco and Colin stays in New York, they move on with their lives…only they never divorced and when she gets a call from Colin, out of the blue, she finds out that her brother (and Colin's best friend) put a stipulation in their prenup, that the only way that they could get a divorce was if they lived together for three months.
That's how Charlotte finds herself once again living in New York with a stranger of a husband and a lot of time on her hands to figure out a new direction in life.
Colin and Charlotte weren't expecting the sparks to fly and they weren't expecting a strong friendship to blossom and they were definitely not prepared for the onslaught on feelings to come on but this is a Lauren Layne novel so of course, there would be hella sparks and hella chemistry and just all-around great, great writing.
Rowena: Let's get this show on the road, shall we? What did you think, Ames?
Ames: Ok I thought this book was really cute but I just have to get my one beef out of the way right away – I wanted some of the story from Colin's POV!! I think that would have upped my enjoyment factor by a bunch. However, even being told from Charlie's POV, I liked this. It was light and fluffy and I just whipped right through it.
What did you think?
Rowena: I really, really enjoyed this one. I thought that the story could have definitely benefitted from having Colin's POV but I really connected with Charlotte's character so I wasn't too bummed about it. I did wonder why Colin did certain things and what he thought about things at certain parts of the book but overall, I thought Lauren Layne did a pretty bang-up job of telling us Charlotte's story.
I will admit that in the beginning, I didn't think I was going to like Charlotte all that much. I thought she was a bit of a snob and the way that she was with Colin in the beginning (even though come to think of it, Colin was just as much as snob as she was) had me rolling my eyes but all of my hesitations in liking Charlotte melted away after that first conversation with her brother. When she finds out about her misstep with Colin in the beginning and then immediately jumps into trying to apologize and make things right, I warmed up to her and I liked her right on through until the end. She also ended up being my favorite character in the whole book.
Ames: I was the same! I thought Charlotte was going to be vapid and vain but she was so strong. She was independent and gung-ho. She freaking started her own company when her own family wouldn't support her.
I liked the back and forth between Colin and Charlotte. It always seemed like he was able to one-up her but she was stubborn. I like how their relationship progressed. I had hints of the Proposal when they were getting questioned by immigration around the validity of their marriage. If only they flew to Alaska in the middle of all that. LOL
Rowena: Yes! Charlotte was super strong and I really enjoyed seeing her growth over the course of the book. She was just a great heroine and she led an interesting life and the stuff that came out of her mouth, always had me laughing. She just seems like she'd be so much fun to be around. I loved seeing her reconnect with people from her past but I also really loved her relationship with her friends and coworkers back in San Francisco. She was just all around, a great character that I was happy to get to know.
Hahaha, oh Alaska.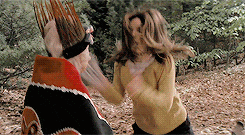 I would have loved this kind of scene, haha.
I really liked how their romance came to be. I liked seeing them grow into their feelings but I think I would have been happier if we got some scenes with Charlotte's brother, Justin. I would have loved to see them interact with him, with both of them having different relationships with him. I did really love Charlotte's parents and seeing Charlotte reconnect with them had me all emotional. I cried a lot reading this book and I think it was because I really missed my Mom while reading about Charlotte getting to know her Mom again…as an adult. And when her Mom showed up in the end? Oh man, I loved it.
Ames: I was pleasantly surprised at the depth this story held, beyond just a romance. I liked how her relationship with her parents was mended, especially with her mom. And I liked that Charlotte put Colin's happiness ahead of her own. You don't really see that too often in the circumstances Charlotte found herself in.
Overall I really enjoyed the Pre-Nup and Lauren Layne definitely hit this one out of the ballpark. She's one of the most consistent contemporary romance authors out there. 4 out of 5 from me!
Rowena: From beginning to end, I was invested in what was going on in this book. Seeing Charlotte mend her relationship with her parents, especially her Mom, really got to me. I really connected with Charlotte because even though she was super successful on her own, there was still room for her to grow personally and I loved seeing it. Like I said earlier, I was really emotional reading this book because it made me miss my own Mom and when Charlotte's Mom shows up, in the end, to be there for Charlotte and tell her that she's being an idiot, I just loved it so much. They came so far from the day that Charlotte took off for the West Coast. Lauren Layne did her thing with this book and I appreciated the hell out of it. This one gets 4.75 out of 5 from me.
Final Grades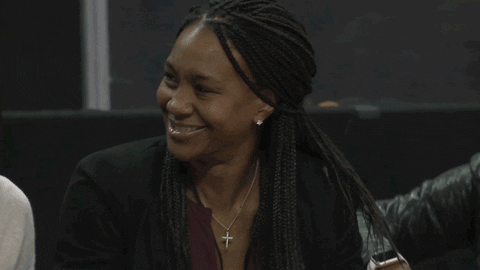 Ames: 4 out of 5
Rowena: 4.75 out of 5
Related Posts