Reviewer:
Rowena
Superfan
by
Sarina Bowen
Series:
Brooklyn Bruisers #6
Also in this series:
Rookie Move
,
Rookie Move
,
Hard Hitter
,
Rookie Move
,
Hard Hitter
,
Pipe Dreams
,
Pipe Dreams
,
Pipe Dreams
,
Brooklynaire
,
Rookie Move
,
Overnight Sensation
,
Superfan
Publisher
:
Self-Published
Publication Date
: June 25, 2019
Format:
eARC
Source:
Publisher
Point-of-View:
Alternating First
Cliffhanger:
View Spoiler »
No « Hide Spoiler
Content Warning:
View Spoiler »
Stalking, Domestic Abuse « Hide Spoiler
Genres:
Contemporary Romance
Pages:
312
Add It
:
Goodreads
Reading Challenges:
Rowena's 2019 GoodReads Challenge
Amazon
|
Barnes & Noble
|
The Ripped Bodice
|
Google Play Books
Series Rating:
Sometimes lady luck shakes your hand, and sometimes she smacks your face. Sometimes she does both on the same day.

Three years ago I met the most amazing girl in the world. We were both down on our luck. Then I got that call—the one that tells you to get your buns on a plane to go meet your destiny.

But the girl was left behind. I didn't have her phone number, and she didn't know my real name.

While I became a professional hockey player, she became a superstar, with platinum records and legions of fans. And a slick, music producer boyfriend who treated her badly.

But fate wasn't done with us yet. When Delilah turns up at a hockey game, I can't resist making contact. The internet swoons when I ask her out on a date.

She might not remember me. But her jerkface ex does. He'll do anything to keep us apart.

Good thing athletes never give up. This time I'm playing for keeps.

More information at SarinaBowen.com
It is no secret that I enjoy Sarina Bowen's books. She writes fun, flirty and just swoon-worthy romances that never fail to lock me right up. It was no different with Superfan. Silas and Delilah met one summer and spent a lot of time flirting with each other. Delilah needed to be convinced that she should go out with Silas and Silas was game for that. He didn't have much going on in his life then, his hockey career wasn't going anywhere and when he finally convinced Delilah to go out with him…he stood her up because he got the call up to the big leagues.
Years later, Delilah climbed her way up the music charts and is a famous pop star while Silas is making a name for himself in the NHL. When fate and social media set them up on a blind date, Silas is all in. He's going to need all the luck he can get to make things up to Delilah and he's not afraid to put in the work so that she'll be in his life again. Delilah is going through a lot stuff and doesn't need the distraction of a blast from the past. As much as she was starting to like Silas back then, he stood her up and she's still mad about that….but the more they talk, the more she realizes that he's one of the good ones and steering clear of him starts getting hard.
This was a really fun romance and I read this book in one sitting so that's saying something. I wasn't bored at any part of the story and I really, really enjoyed getting to know Silas more. He's always been in the background and finding out why he was such a huge Delilah Spark fan was super cute. I adored seeing him get so much shit from his teammates and friends and I really loved how he didn't give a shit about any of the shit he was getting where Delilah was concerned. He loved her music and was such a huge fanboy and I was here for it all.
I did struggle with my frustration over how Delilah handled the whole ex-boyfriend thing. Brett was such a dickhead and I couldn't understand why Delilah hadn't tried a lot harder to shake him loose both personally and professionally. She knew that he wasn't a good person and she knew that he was being shady where her career was being and yet…she let him. She wasn't proactive in getting him out of her life, hiring someone to figure out how to shake loose of the contract she had, shake loose of the security he had tailing her every move, she just…let him continue to abuse her and I struggled with that. When she finally shaped up and took control of her life, I about threw my hands up in the air with relief. It was a long time coming and I'm glad that she finally did something about it.
Overall, this is another wonderful addition to an already wonderful series. I really love being in the Brooklyn Bruiser's world and reading these books feels like a catch up session with all of our old friends from the other books and I just love these characters to pieces. I definitely recommend this one.
4.25 out of 5
Final Grade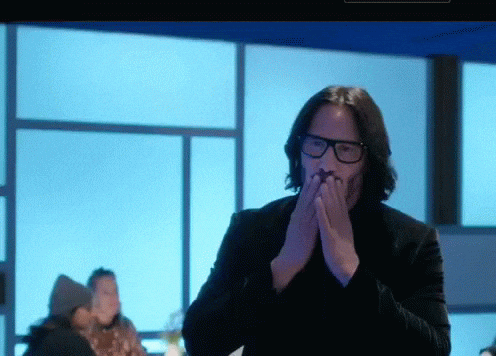 4.25 out of 5
Brooklyn Bruisers
Related Posts