Reviewer:
Rowena
Somewhere Only We Know
by
Maurene Goo
Publisher
:
Farrar Straus and Giroux
Publication Date
: May 7, 2019
Format:
eARC
Source:
NetGalley
Point-of-View:
First
Content Warning:
View Spoiler »
No « Hide Spoiler
Genres:
Young Adult
Pages:
320
Add It
:
Goodreads
Reading Challenges:
Rowena's 2019 GoodReads Challenge
Amazon
|
Barnes & Noble
|
The Ripped Bodice
|
Google Play Books
10 00 p.m.: Lucky is the biggest K-pop star on the scene, and she's just performed her hit song "Heartbeat" in Hong Kong to thousands of adoring fans. She's about to debut on The Tonight Show in America, hopefully a breakout performance for her career. But right now? She's in her fancy hotel, trying to fall asleep but dying for a hamburger.

11 00 p.m.: Jack is sneaking into a fancy hotel, on assignment for his tabloid job that he keeps secret from his parents. On his way out of the hotel, he runs into a girl wearing slippers, a girl who is single-mindedly determined to find a hamburger. She looks kind of familiar. She's very cute. He's maybe curious.

12:00 a.m.: Nothing will ever be the same.
Last year, I read Maurene Goo's The Way You Make Me Feel and I really enjoyed that one so when I came across this book while browsing Netgalley, I knew that I was going to request to review it. I was mostly interested in seeing what Goo does with that fall in love in one day scenario and even though I didn't read The Sun is Also a Star, I did see the movie and the whole scenario didn't work well for me there. After reading this one, I'm thinking of going back and reading The Sun is Also a Star because, in my opinion, that scenario works better in print than it did on screen.
I will say that though I enjoyed the story, it took me a little bit to get into the story because to start things off, Lucky, the k-pop superstar decides to sneak out of her hotel room to grab a burger after she took some pills to help her sleep and she gets lost. She runs into Jack, who is, of course, trying to break into the paparazzo scene. At first, Jack doesn't know who Lucky is so he helps her out because she seems to be struggling but once he found out who she was, he doesn't reveal what he is and the night really kicks off because Lucky is really determined to get a hamburger. I will say that I was not a fan of this, it rubbed me wrong but over the course of the story, Goo does a great job of turning things around for me.
One of the things that I really enjoyed in The Way You Make Me Feel was how Goo brings L.A. to life. She does the same thing here. I've never been to Hong Kong but I could see everything that Jack and Lucky saw and taste everything that they ate while they explored the city so clearly. Goo does this really well and though I didn't enjoy this book nearly as much as I liked The Way You Make Me Feel, I thought Goo did a great job of showing us readers the realities of being a k-pop star.
Overall, this was a quick read. The beginning was a little slow and there were times when I wanted to smack Jack and Lucky around but all in all, this was a cute read.
Final Grade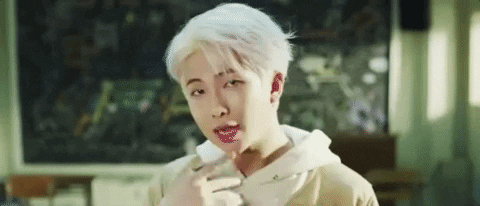 3.25 out of 5
Related Posts