Reviewer:
Rowena
Thirty Day Boyfriend
by
Whitney G.
Narrator:
Erin Mallon
,
Zachary Webber
Publisher
:
Self-Published
Publication Date
: November 2, 2017
Format:
Audiobook
Source:
Audible Escape
Point-of-View:
Alternating First
Genres:
Contemporary Romance
Pages:
119
Length:
2 hours, 40 minutes
Add It
:
Goodreads
Reading Challenges:
Rowena's 2019 A-Z Reading Challenge
,
Rowena's 2019 GoodReads Challenge
Amazon
|
Barnes & Noble
|
The Ripped Bodice
|
Google Play Books
I should've never agreed to this arrangement...

Thirty days ago, my boss—Mr. Wolf of Wall Street, came to me with an offer I couldn't refuse: Sign my name on the dotted line and pretend to be his fiancée for one month. If I agreed, he would let me out of my employment contract with a "very generous" severance package.

The rules were pretty simple: No intimate kissing, no actual sex. Just pretend to love each other for the press, even though I've secretly wanted to knock that sexy smirk off his face since the first day we met.

I definitely didn't need to think twice about this. I signed my name and started counting down the seconds to when I would never have to deal with his special brand of ass-holery again.

I only made it to one minute...

We argued the entire four-hour flight to his hometown, failed to make a convincing impression with the welcoming press, and right when I was about to knock that arrogant look off his face in real life? He purposely dropped his bath towel in front of me, distracting me with his nine-inch cock to "show me who the bigger person was" in our relationship. Then he gave me his trademark smirk once again and asked if I wanted to consummate our marriage.

Tragically, this is only day one. We still have 29 more days to go...
Thirty Day Boyfriend was the second audiobook that I listened to last month and it didn't take me any time at all to get this one read. The book itself is pretty short but I thought Whitney G did a solid job of packing the punch short stories need to keep me interested, and satisfied. I wish I could say that I enjoyed this one more than I did but well…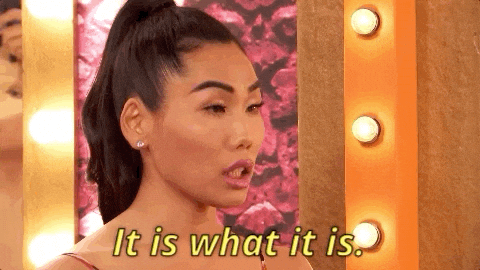 So, Thirty Day Boyfriend is an office romance where the boss falls in love with his administrative assistant and then proceeds to be a dickhead when he thinks she doesn't want him back. He's a Billionaire CEO who is richer than every damn body and is it like a requirement for all billionaires to be complete assholes because there were far too many times when I wanted to kick Nicholas in the dick over the course of this book. If it's not a requirement of billionaire characters than it's definitely a requirement for a Whitney G hero because more often than not, I want to punch her heroes in the ballsack and that wasn't any different with this one.
Emily was a strong character that I enjoyed and was cheering on from the very beginning. I loved that she was a normal woman trying to live her normal life and solve her normal problems. Seeing her deal with Nick's strong personality and hold her own against him was great even though Nick's god complex got on my hot damn nerves but still, it was nice to see Emily stand up for herself and put Nick in his place whenever she felt he needed the smackdown.
I will say that Whitney G's redeem game is strong because by the end of this book, Nick was out of the dog house and I actually really liked him and Emily together. When we find out the real deal about everything and seeing everything fall into place made the story pick right up so that was good but all of the shenanigans that Nick plays when Emily is trying to find another job, the shit that he made her do, the way that he talked to her while she was employed for him pissed me off so I can't give this book more than 3 stars. So it's a problematic but still solid read.
Grade: 3 out of 5
Related Posts