Reviewer:
Rowena
Silver Borne (Mercy Thompson, #5)
by
Patricia Briggs
Series:
Mercy Thompson #5
Also in this series:
Frost Burned
,
Night Broken
,
Shifting Shadows
,
Blood Bound
,
Fire Touched
,
Silence Fallen
,
Moon Called
,
Blood Bound
,
Iron Kissed
,
Bone Crossed
,
River Marked
,
Frost Burned
,
Storm Cursed
,
Night Broken
,
Fire Touched
,
Storm Cursed
,
Smoke Bitten
Publisher
:
Penguin
,
Ace
Publication Date
: March 30, 2010
Format:
eBook
Source:
Purchased
Point-of-View:
First
Genres:
Paranormal Romance
Pages:
342
Add It
:
Goodreads
Amazon
|
Barnes & Noble
|
The Ripped Bodice
|
Google Play Books
Series Rating:
Mercy Thompson, car mechanic and shapeshifter, never knows what the day - or night - may bring in a world where "witches, vampires, werewolves, and shapeshifters live beside ordinary people" (Booklist). But she is about to learn that while some secrets are dangerous whose who seek them are just plain deadly...

Mercy is smart enough to realize that when it comes to the magical fae, the less you know, the better. But you can't always get what you want. When she attempts to return a powerful fae she previously borrowed in an act of desperation, she finds the bookstore locked up and closed down.

It seems the book contains secrets - and the fae will do just about anything to keep it out of the wrong hands. And if that doesn't take enough of Mercy's attention, her friend Samuel is struggling with his wolf side - leaving Mercy to cover for him lest his own father declare Samuel's life forfeit.

All in all, Mercy has had better days. And if she isn't careful, she may not have many more...
Mercy Thompson is back at it again with more supernatural craziness that finds her and lands right on her head. This poor woman is forever right smack in the middle of drama that is not hers. This time around, she's got a book that the bad faes want and they're doing the most trying to get it back. On top of that, Samuel is going through some pretty serious stuff and Mercy will not give up on him. She has a lot on her plate this week and while she dodges the bullets that the villain is throwing her way, she's got Samuel's issues to deal with along with the issues of Adam's pack not accepting her as his mate and a part of the pack. I really love Mercy's personality and I also really love how she handles everything that is thrown her way.
She's got a strong sense of what is right and what is wrong. I love that she doesn't stray far from her moral compass on life decisions and when she doesn't get things right, she accepts her mistakes and is quick to make things right. She may need some distance from her problems for a little bit but she doesn't let things fester and I honestly love her a little more with every book that I read.
This book was another good one and I liked it a little more than the last book because Mercy and Adam still rock my socks. I loved seeing how they dealt with Samuel, how they dealt with their mating bond issues and the issues within the pack. They dealt with all of that stuff together. They give each other space when it's needed but know that ultimately, they're a pair and they're together and they have each other's back. When Mercy shot Henry in his throat, I about fell out laughing screaming…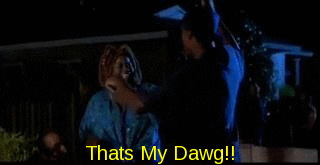 Because Mercy don't play around and she ain't about to let Adam fight any more battles for dominance with some silly ass people who don't know how stupid they are. I was really surprised how mad I got at Mary Jo with all of the shit she let loose. What the hell was that about? Mercy should have left her ass dead. I mean, she comes around in the end but I sure was pissed at her and wanted Mercy to coyote kick her dumbass in the head.
Overall, I enjoyed this one. I enjoyed all of the drama, the pack politics, seeing Adam kick ass but also seeing the depth of love that he has for Mercy. It's true love y'all. My heart hurt for Adam and everything he went through when he thought Mercy was in her house but I loved how Mercy got through to him and was able to be there for him. I also liked how Mercy comes back and handles her business with all of them dirty bitches that tried to control her with their pack voodoo. She came back and was all…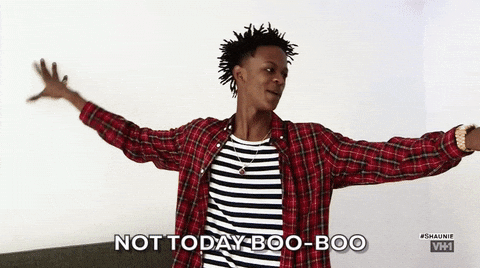 Mercy Thompson is the real deal and I love how people keep right on underestimating her and she just keeps slaying the day. Rock on with your bad self, Mercy…I can't wait to jump into the next one.
Grade: 4.25 out of 5
Mercy Thompson
Related Posts