If you've been paying attention in the last couple of months, you will have noticed that Casee, Holly, and myself have each taken to writing our thoughts on a shared topic and then posting them throughout the month. This month's topic is about auto-buy authors that we never thought we'd stop reading until we did.
When I first started reading, I was all about Julie Garwood, Linda Howard, and Judith McNaught. I read every single thing that they wrote and counted down the days until they released something new. I didn't read a lot of new to me authors (even though there were plenty to choose from) because I was too scared but I grew as a reader and before I knew what was what, I had new favorite authors and I read less and less of the authors that I used to love and read before.
Putting this list together surprised me some because there are quite a few authors that I used to love and obsess over on this list. My list consists of authors that I used to read religiously and haven't read or bought anything from on a consistent basis in years.
Rachel Gibson
Rachel Gibson is one of the authors that I read in the early days and I loved the hell out of. See Jane Score was one of the earliest contemporaries that I remember reading and I used to want to lick Luc's tattoo. I haven't read a book by Rachel Gibson in years and I'm not all that keen on picking anything up either. There are still quite a few of her newer releases that I haven't touched yet and I doubt I ever will.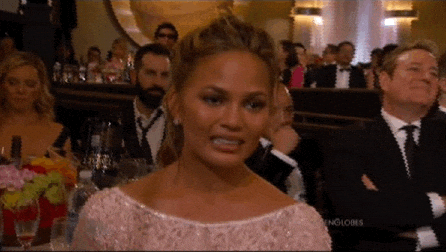 Jennifer Crusie
I used to be obsessed with all things Jennifer Crusie. Her books were always filled with humor and a steamy romance that I couldn't get enough of and yet, I haven't finished reading through her backlist or bought any of her later releases. I just..moved on from her and that surprises me because Bet Me? LOVE THAT BOOK FOREVER.
Nora Roberts
Nora Roberts used to be the author that I turned to for fabulous contemporary romances with a suspense plot that I couldn't get enough of. I used to say that I was looking forward to reading all of her books for the rest of my life and yet…it's been years since I've been interested in reading any of her new stuff. I do re-read her older stuff from time to time. I still love Seaswept and the other books in that series but I stopped buying her books because I'm just not reading them anymore.
Linda Howard
Linda Howard is in the same boat as Julie Garwood in my book. I will forever love their older stuff but I have read some of their latest releases and my love for that stuff just isn't the same. I've enjoyed some of Linda Howard's stuff but my desire to read her isn't instant anymore. I've moved on from being that reader that had to read everything under the LH sun.
Julie Garwood
I'm sad that I just can't get into the newer Julie Garwood books and have lost interest in them. I still haven't read Shadow Music and Fire and Ice. I wanted to read both of those books way back in the day but lately? Nah. I have them both but they sit untouched on my TBR pile day after day and I really doubt that I'm ever going to read them. That's a far cry from my attitude toward anything new by JG back in the day. I still read and LOVE her older stuff but I haven't wanted to read any of her newer stuff and that's wild to me because I thought I'd love her stuff forever.
Who are some authors that got bumped off your auto-buy list? Share in the comments!
Related Posts