Sunday Spotlight is a feature we began in 2016. This year we're spotlighting our favorite books, old and new. We'll be raving about the books we love and being total fangirls. You've been warned. 🙂
I've read all three books in this series and Satisfaction is my favorite. Bran is so damaged, but wants to be better for Carly. It's a romance with a little bit of a mystery to it, which is just how I like my books lately. You can read my review of Satisfaction here and Rowena's here.
Satisfaction
by
Lexi Blake
Series:
Lawless #2
Also in this series:
Ruthless
,
Satisfaction
,
Satisfaction (Lawless #2)
,
Revenge
,
Revenge
,
Satisfaction (Lawless, #2)
Publication Date
: January 3rd 2017
Pages:
384
Add It
:
Goodreads
Amazon
|
Barnes & Noble
|
The Ripped Bodice
|
Google Play Books
Series Rating:
The sizzling second novel in a sexy new contemporary romance series featuring the Lawless siblings from "New York Times "bestselling author Lexi Blake. Brandon Lawless is a man on a mission: obtain the information that will clear his father s name. He s willing to do whatever it takes even seduce his enemy s personal assistant, the beautiful and innocent Carly Hendricks. But with her beguiling smile and captivating intelligence, Brandon soon realizes he doesn t want to deceive Carly, he wants to win her over both in the boardroom and the bedroom. Then a twisted crime leaves Carly vulnerable and Brandon finds himself reeling. The stakes of his mission are now life or death Carly s life. And Brandon realizes he s lost his heart to an amazing woman and his plan must succeed, because the stakes are no longer just revenge, but a once in a lifetime love."
Order the Book:
AMAZON || BARNES AND NOBLE || KOBO
Memorable Quotes
Carly won't stand for Bran's family making him feel bad. I loved that about her.
"You two should be ashamed of yourselves".

Drew's eyes went wide, but Hatch grinned.

"For what? You're going to have to be more specific because I have a lot to be ashamed of, darlin'," Hatch said, obviously amused.

Carly wagged a finger Hatch's way, "You shouldn't tease him. You might make him self-conscious and I happen to think he's an excellent lover. He's absolute the best I've ever had and he should be proud that he managed to make someone as delicate and ladylike as me scream that way. I won't have you shaming him into a lesser performance. Am I understood?"
This is where I was first introduced to Ian Taggart. Oh how I love that man. He is who he is and everyone else can go to hell. Except his wife, Charlotte.
"How do you like your tea?"

"With a healthy splash of Scotch, and by healthy I mean skip the tea and bring a Scotch or beer. Seriously, I don't drink tea, and this show of wealth, while impressive, doesn't answer my question," Taggart replied.
Bran just does it for me. He's willing to do anything to keep Carly, even face his past.
"You said you were leaving."

He stopped in close, towering over her, but the look on his face was soft. "I know I'd screwed up, Carly, and we had to make it look good for Patricia. I know I lost it and I apologize for how extreme it got, but you need to understand that I will not let anyone hurt you no matter what it costs me. I meant what I said. I love you.

The words warmed her, but they weren't enough. "We can't go on like this."

He cupped her faec, tilting it up so she looked into his eyes. "I will see any therapist you want me to see. I will work on this. I'm going to do it with or without you. If you can't be with me now, I'll still go because I want to be the man you need me to be. I love you. You're it for me and I'm going to talk to you about something that's hard for me to talk about."
Sniff.
---
Lawless
Giveaway: We're giving one lucky winner their choice of one of our Sunday Spotlight books. Use the Rafflecopter widget below to enter for one of this month's features.
a Rafflecopter giveaway

Are you as excited for this release as we are? Let us know how excited you are and what other books you're looking forward to this year!
About the Author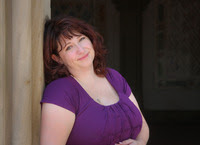 WEBSITE || FACEBOOK || TWITTER || PINTEREST
NY Times and USA Today bestselling author Lexi Blake lives in North Texas with her husband, three kids, and the laziest rescue dog in the world. She began writing at a young age, concentrating on plays and journalism. It wasn't until she started writing romance and urban fantasy that she found the stories of her heart. She likes to find humor in the strangest places and believes in happy endings no matter how odd the couple, threesome, or foursome may seem.

Her first novel, Their Virgin Captive: Masters of Ménage, Book 1, was a collaboration with New York Times bestselling author Shayla Black. There are five more books available in the series: Their Virgin's Secret, Their Virgin Concubine, Their Virgin Princess, Their Virgin Hostage, and Their Virgin Secretary. The next book in the series, Their Virgin Mistress, is releasing this April.

In addition to the Masters of Ménage series, she is the author of the Masters and Mercenaries series. There are eight full-length novels and four novellas available now, with more coming in 2015.

In 2013, Lexi also began releasing her urban fantasy series, Thieves. The first five are available now, with Ripper, a spin-off to the series, coming in 2015.
Related Posts