Sunday Spotlight is a feature we began in 2016. This year we're spotlighting our favorite books, old and new. We'll be  raving about the books we love and being total fangirls. You've been warned. 🙂
I have been a fan of Lexi Blake since I first read Ruthless. I have since glommed her Masters and Mercenaries series and read all the Lawless books. A few weeks ago I spotlighted Satisfaction in anticipation of Revenge. This book is fantastic. It lived up to all my expectations! Drew Lawless is fiercely protective, downright mean when he has to be, surprisingly vulnerable and sweet and when it comes to Shelby, he is almost an open book. If you haven't read this series you need to get on it.
Revenge by Lexi Blake
Series: Lawless Series
Also in this Series: Ruthless, Satisfaction, Satisfaction
Genres: Contemporary Romance
Release Date: June 20, 2017
Publisher: Berkley
When Drew Lawless discovers a fatal flaw in his plan to avenge his parents' deaths, he turns to the one woman he'd promised he wouldn't touch. He offers her a deal, one that will bring her into his investigation, his life, and his bed. Investigative reporter Shelby Gates never dreamed how twisted the case would become—or how fascinated she would be with Drew. Every day they spend together binds them. As their feelings for each other grow, so does the danger. From the streets of Dallas to Austin's high-tech business world, Drew and Shelby play a game begun twenty years before—a game they will win, or die trying.
Order the Book:
AMAZON || BARNES AND NOBLE || KOBO
Excerpt
"Did you actually tell Carly I'm sex on a stick?"
That bastard. "I also said you were Satan incarnate."
Drew shrugged. "I've been called worse."
"How could you read my e-mails? You said you didn't suspect me."
"I didn't. Reading your e-mails had nothing to do with suspecting you and everything to do with the fact that my mother knows things about you I don't and it makes me want to hurt her." He turned back to the window. "She left that photograph for one of us. She planted it there because she thought me or Riley or Bran or Mia would be the next to open that box. She practically signed it. I wanted to see something sweet. If you'd had nude pictures of yourself on that system, I would have looked at them, too. I would have done it to make myself feel better. That's the kind of person I am. You should think about that."
Yes, he was all that and so much more. The one thing he didn't seem to do was lie, and it wouldn't have taken much for him to see the e-mails since she'd marked them plainly. The message line of the one he'd referenced was Drew Lawless Is an Asshole. She probably would have read that one, too.
And the book had been on her screen when she handed over the laptop. She cringed at the thought of the scene she'd been on. The superhot nerd had been dirty talking her upright reporter heroine.
Yeah, she might have a few fantasies about the man. She'd started the damn book two years before, and her hero had been a big, gorgeous, dark-haired lawyer who'd morphed over the last few months into a blond tech god. She might have her own issues to work through. He was lonely. She was lonely. They were working on a case together. Would it be so wrong to offer each other comfort? It wasn't a grand passion like Carly and Bran had, but it could be nice all the same. "If I had the crap kicked out of me, how would you comfort me?" Shelby asked quietly.
"What makes you think I'm capable of comforting anyone?"
"I'm an optimist at heart," she admitted. "Are you saying you're not capable of giving comfort?"
"I don't know. I guess I'm saying I'm not very good at it."
"Try. Think about it. I've gone through what you did today."
He got up and crossed to the bar. He poured himself another drink. "I don't know. I could offer to buy you something."
"I don't need anything."
"Everyone needs something," he insisted.
"What I need you can't buy."
He slumped back down in his seat. "Then I'm not sure I'm your man. Unless you want me to write you some code. I seriously doubt that would fix things."
"What would your sister do?"
"She would say something mushy and give you a hug or some . . . Do you want a hug?" He said it like it was a completely foreign idea. And not a particularly welcome one. "I'm not a big hugger."
"So you don't believe in physical affection as a way of comforting your partner."
"I guess I haven't had the kind of partner who would find that comforting."
She stood up. It was obvious that talk wasn't going to get Drew out of his dark place. He needed something way more. While he might not recognize his need, she did, and she was completely unable to stop herself from fulfilling it. She stood and moved toward him.
She held out a hand and he reached for it, realization dawning in his eyes as he pulled her down on his lap. He set his drink aside as he wrapped an arm around her waist.
"Ah, now I understand. You were asking me how I would comfort you, but you were really asking how you could comfort me," he said with a sigh. "I told you I was slow when it came to the social stuff. Let me start over. I would kiss you, Shelby. I would kiss you long and hard. I would kiss you until you forgot about everything but me."
---
What do you think? Honestly, how can you not want to run out and pick up this book?
Lawless Series
Giveaway: We're giving one lucky winner their choice of one of our Sunday Spotlight books. Use the Rafflecopter widget below to enter for one of this month's features.
a Rafflecopter giveaway

Are you as excited for this release as we are? Let us know how excited you are and what other books you're looking forward to this year!
About the Author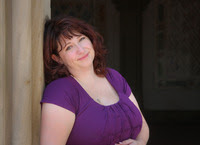 WEBSITE || FACEBOOK || TWITTER || PINTEREST
NY Times and USA Today bestselling author Lexi Blake lives in North Texas with her husband, three kids, and the laziest rescue dog in the world. She began writing at a young age, concentrating on plays and journalism. It wasn't until she started writing romance and urban fantasy that she found the stories of her heart. She likes to find humor in the strangest places and believes in happy endings no matter how odd the couple, threesome, or foursome may seem.

Her first novel, Their Virgin Captive: Masters of Ménage, Book 1, was a collaboration with New York Times bestselling author Shayla Black. There are five more books available in the series: Their Virgin's Secret, Their Virgin Concubine, Their Virgin Princess, Their Virgin Hostage, and Their Virgin Secretary. The next book in the series, Their Virgin Mistress, is releasing this April.

In addition to the Masters of Ménage series, she is the author of the Masters and Mercenaries series. There are eight full-length novels and four novellas available now, with more coming in 2015.

In 2013, Lexi also began releasing her urban fantasy series, Thieves. The first five are available now, with Ripper, a spin-off to the series, coming in 2015.
Related Posts