This week Holly and Casee are having all of the fun at RWA in San Diego. While I'm super jealous of them, I'm completely exhausted from everything going on in my personal life right now. I'm going to make sure Holly and Casee share their RWA adventures with us, don't you worry. Should be fun to read about them meeting up for drinks with authors and just being around so many of our celebrities for a few days.
Here's what you missed on Book Binge this week…
Weekly Feature Updates
7/16: WTF Cover Saturday (167)
7/17: Sunday Spotlight: Hell Breaks Loose by Sophie Jordan
Reviews Posted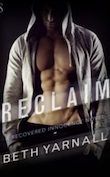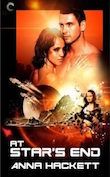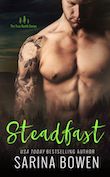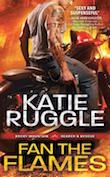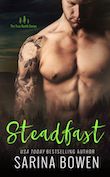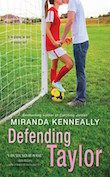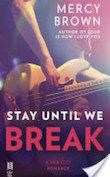 7/11: Tracy's review of Reclaim by Beth Yarnall | 3.5 out of 5
7/11: Jen's review of At Star's End by Anna Hackett | 5 out of 5
7/12: Rowena's review of Steadfast by Sarina Bowen | 4.5 out of 5
7/12: Jen's review of Fan the Flames by Katie Ruggle | 3.5 out of 5
7/13: Holly's review of Steadfast by Sarina Bowen | 4 out of 5
7/13: Casee's review of Into the Whirlwind by Kat Martin | 3.5 out of 5
7/14: Rowena's review of Defending Taylor by Miranda Kenneally | 4 out of 5
7/14: Rowena's review of Smolder by Karen Erickson | 4.25 out of 5
7/15: Tracy's review of Chasing Lady Amelia by Maya Rodale | 4 out of 5
7/15: Rowena's review of Stay Until We Break by Mercy Brown | 3.5 out of 5
Discussions
7/11: Casee talks about meeting her bestie Holly online.
7/12: Books Rowena swore she was going to read…and then didn't.
Book Stuff We're Obsessed with this Week
Lauren Layne reveals the cover of the next book in the Love Unexpectedly series so you know that I'm hella excited about that. Check it out:
I love it. It matches the other books in the series even though the books are not linked. Love Story is schedule to come out on February 14, 2017 from Loveswept.
---
Danielle over at Ramblings from this Chick is giving away a copy of You and Me, Always by Jill Mansell. A book that I'm looking forward to.
---
Ashley over at Nose Graze is talking about the dangers of blogging on a free blogging platform. To be honest, this is a good post to read because it was a big part of the reason that Book Binge moved to self-hosting.
---
Our weekly winners wrap up will now be featured here and this week we still don't have winners to announce.
That does it for this week's weekly wrap up. How was your week in books? Hear any book news that we missed? Get any new books you want to share? Review any books we should check out? Please share.
Related Posts