To celebrate Marie Force's 10th addition to her Fatal series, Fatal Identity, we're featuring the series here on our blog today. In putting together this post, I'm pretty interested in this series. It seems to follow the same couple for several books, like the In Death series by J.D. Robb. Hmm, this whole series is going on to my to be bought list.
I was curious about this first book when I signed up for the blog tour but after going through each blurb for the series, it's piqued my interest. Check it out!
Fatal Identity by Marie Force
Fatal Series #10
Releases on July 26, 2016 by HQN Books
Every family has its secrets…

As the first anniversary of her marriage to Vice President Nick Cappuano approaches, Lieutenant Sam Holland is dreaming of Bora Bora—sun, sand and a desperately needed break from the DC grind. But real life has a way of intervening, and Sam soon finds herself taking on one of the most perplexing cases of her career.

Government worker Josh Hamilton begs Sam to investigate his shocking claim that his parents stole him from another family thirty years ago. More complicated still, his "father" is none other than the FBI director. When a member of Josh's family is brutally murdered, Sam begins to question how deep this cover-up goes. Is it possible the revered director was part of a baby-napping ring and that others involved are also targets?

With a killer intent on deadly revenge and her team still reeling from a devastating loss, Sam's plate is full—and when Nick and their son, Scotty, take ill, is her dream of a tropical anniversary celebration in peril too?
Order the Book:
AMAZON || BARNES AND NOBLE || GOOGLE || KOBO
Fatal Series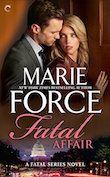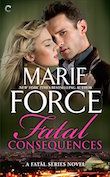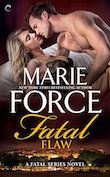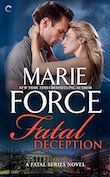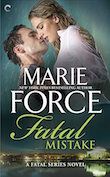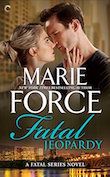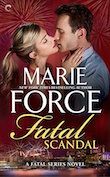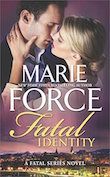 Giveaway Alert
a Rafflecopter giveaway
About the Author
Marie Force
WEBSITE || FACEBOOK || TWITTER || INSTAGRAM || YOUTUBE
Marie Force is the New York Times bestselling author of contemporary romance, including the Gansett Island Series, which has sold more than 2.2 million books, and the Fatal Series from Harlequin Books, which has sold more than 1 million books. In addition, she is the author of the Green Mountain Series from Berkley Publishing as well as the new erotic romance Quantum Series, written under the slightly modified name of M.S. Force.

Her goals in life are simple—to finish raising two happy, healthy, productive young adults, to keep writing books for as long as she possibly can and to never be on a flight that makes the news.
Related Posts