Sunday Spotlight is a feature we're running in 2016. Each week, we will spotlight a release we're excited about. We'll be posting exclusive excerpts and being total fangirls. You've been warned. 🙂
Rowena: I read the first book in this series and was pleasantly surprised. It was a lot different from what I'm used to from this author and different from what I normally read. I was so glad that I read it. I immediately pimped it out to my book club and they were excited to read it too. So when I found out this book was coming out, I was anxious. I can't stinkin' wait to read this one.
Addicted (Outlaws, #2) by Elle Kennedy
Series: Outlaws #2
Also in this series: Claimed, Ruled
Publisher: Signet
Publication Date: June 28, 2016
Genres: Dystopian Romance
Pages: 354
Add It: Goodreads
Amazon | Barnes & Noble | The Ripped Bodice | Google Play Books
Series Rating:
From the New York Times bestselling author of Claimed comes the second enticingly erotic novel set in a world on the brink of chaos. Lennox used to live in a paradise on earth with his best friend Jamie, in a place where visitors came and went, allowing their desires to run free. But everything changes when a deadly attack forces them to take up with Connor Mackenzie's band of Outlaws. Lennox knows Jamie is hung up on someone else, but he's always believed he's the man for her—and won't let her go without a fight. Even though Jamie is well aware that Lennox is one hot specimen of a man, she refuses to let sex ruin the most important relationship in her life. But when the object of her interest spurns her, she indulges in a little pleasure-filled revenge with her very magnetic, very willing best friend. One thrilling night with Lennox is enough to awaken Jamie's unexpected desires for him. And now that she's had a taste, she's not sure she can ever give him up...
Rowena:  I was mighty curious about Jamie and Lennox's connection in Claimed so I'm looking forward to more of this kind of bickering in the excerpt…in the book.
Excerpt
The moment they were alone, Jamie narrowed her eyes at Lennox. His serious expression told her everything she needed to know. "You're going with them."

He nodded.

She nodded back. "All right. When do we leave?"

A pained look crossed his features. "You're not coming with us."

"Are we really starting up this bullshit again?" She flopped down on the edge of the bed and crossed her arms. "I deferred to you about the meeting, but you're not going to win this one. I go where you go."

It was the pact they'd made when they were kids, and each of them had spoken those words time and again over the years.

"We'll be gone for weeks, love. And Foxworth is apparently taking some heat from Enforcers. I'd rather you stayed here where it's safe."

She lifted her chin in defiance. "No."

"Jamie—"

"No," she repeated. "I'm coming with you."

"What about Piper and Layla?" he countered. "You're perfectly okay leaving them alone?"

"Connor and Hudson will be here to watch over them. I told you, Len—you can't win." She shrugged. "Besides, this training thing could be useful for me. It's been a while since I got in any target practice."

Lennox snorted. "You can shoot better than anyone I know, Pike and Rylan included."

He had her there. The adults at the camp they'd grown up in had made sure every single child knew how to shoot a weapon. Jamie and Lennox used to take their rifles into the woods and set up targets, and by the time she was seven years old, she could blow a glass bottle right out of the sky while both she and the target were in motion.

"Fine, then I'll work on honing my combat skills." She refused to back down. "Either way, I'm going with you."

A crease of unhappiness dug into his proud forehead, but Jamie knew he was close to capitulating. Lennox didn't like letting her out of his sight and they both knew it. And that was fine by her. His overprotective bullshit annoyed her sometimes, but when it came down to it, she and Lennox were a team and always had been.

"Fine," he grumbled. "You can come."

She snickered. "You say that as if you're giving me permission. But sure, you can keep thinking you're in charge if it makes you feel better."

His lips quirked in an exasperated smile. Then he walked over to the bed and captured her chin with one big hand before dipping his head to kiss her cheek. "Night, love. We'll talk more tomorrow."

The soft brush of his warm lips on her skin made her smile. Lennox was always so tender with her, which was ironic, considering that it was no secret that he liked rough sex. Jamie had seen him pound into women with fervor, use his lips and hands and teeth to let out his sexual aggression.

She was one of the rare people who got to experience the gentle Lennox. The sweet Lennox. She would've missed out on that if the two of them had gotten sexually involved, because going to bed with Lennox would've come with a choice: sex or friendship.

Times like these, when he ran a tender hand over her cheek and gazed at her as though she meant the world to him, she was glad she'd never been forced to make that choice.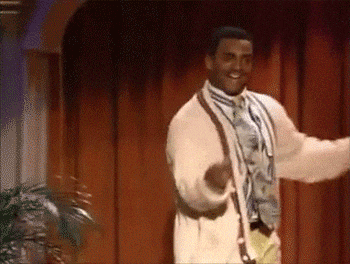 Two more weeks and then everyone will be able to read this book for themselves. Dance with me now… 🙂
Outlaws
Giveaway: We're giving one lucky winner their choice of one of our Sunday Spotlight books. Use the Rafflecopter widget below to enter for one of this month's features.
Are you as excited for this release as we are? Let us know how excited you are and what other books you're looking forward to this year!
Related Posts